Review - Wideboyz Crack Gloves
Where would we be as climbers without sticky rubber? First came shoes. They truly revolutionized all aspects of climbing. The act of standing your toes on small holds lends itself well to wearing rubber soled shoes. However it's not so easy to apply the same principles to fingers. Crack climbing is different, hand cracks especially so. Reliant on jamming the whole hand into the crack rather than pulling with the fingers, climbers first began to wrap their hands in tape, leaving the fingers free and dextrous, but protecting the softer skin from the rough insides of the cracks. Strapping techniques were honed to the point that tape gloves were created, a reusable glove made entirely of tape. They provided protection as well as a little additional friction.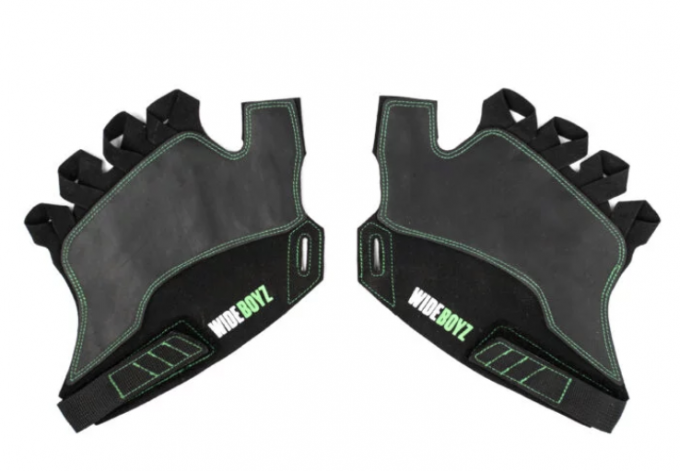 Crack Gloves are the next logical step on from tape gloves. Wide Boyz Pete Whittaker and Tom Randall have made names for themselves as a pair of avid crack climbers who seek out daft challenges that interest some and repel others. If you've a penchant for crack climbing then you'll definitely want to try out a pair of these gloves.

Probably best to include the official description of the gloves at this stage:

Rubber has been placed specifically on the glove to protect your skin, give friction in all jamming positions (from thin hand jams to hand stacks) yet shaped in such a way that it doesn't compromise any movements that your hand makes when jamming.

The finger loops have been designed for comfort & security, and the wrist strap is extended to give added protection against abrasion on deep jams.

There is a thumb loop which gives protection and jamming friction for the lower thumb joint on fist jamming, teacup jams and stacking techniques.

The palm and fingers of the glove are left free to ensure you have normal hand to rock friction on face holds.
For full sizing information, please use the sizing chart which can be found in the product image gallery

Putting the gloves on is a little fiddly, but straightforward. It involves lining up all four fingers with the soft loops, and wriggling them all through the loops. Then doing the same with the thumb. Once all 5 are snug it's a simple matter of poking a Velcro strap through a slit and then pulling it tightly back on itself. The inner has a soft suede feel to it so sits comfortably.

In use they are quite amazing. The fingers are left entirely unencumbered by the glove so can be used pretty normally. When hand jamming the rubber gives a degree of protection and grip way beyond that of even the vest tape gloves. Although the rubber is thick enough to provide protection and grip it is thin enough to retain movement and doesn't really alter the size of your hand / jam too much.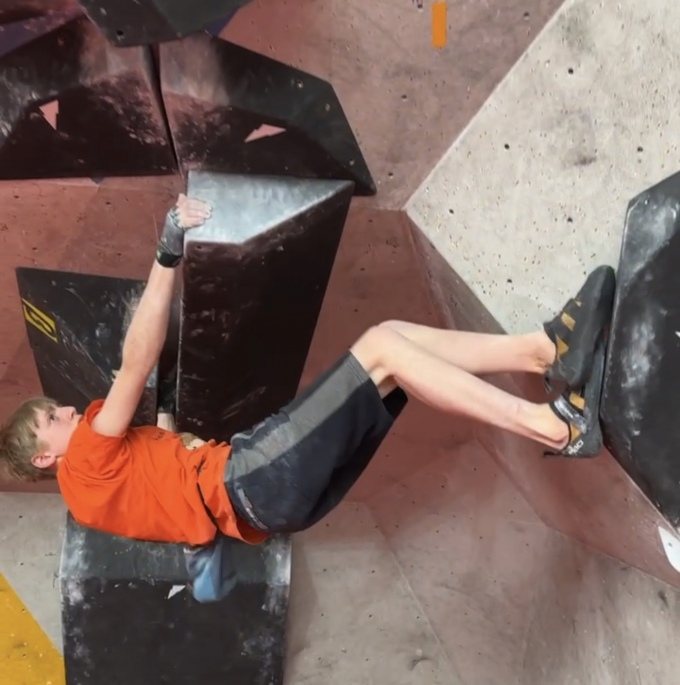 Seen in the image above with one hand deep in a hand jam, the other holding the edge of the volume as you would do without gloves. Very versatile.
Here's the full video:


The retail at £45.00 which, if you like crack climbing, is a steal. You can uy direct from the Wideboyz website.