Islandeering - Adventures Around The edge Of Britain's Hidden Islands
I do love the fact that new sports, hobbies and pastimes are regularly thrown into my world. I saw this book and was immediately enchanted by both the cover image and the word - ISLANDEERING.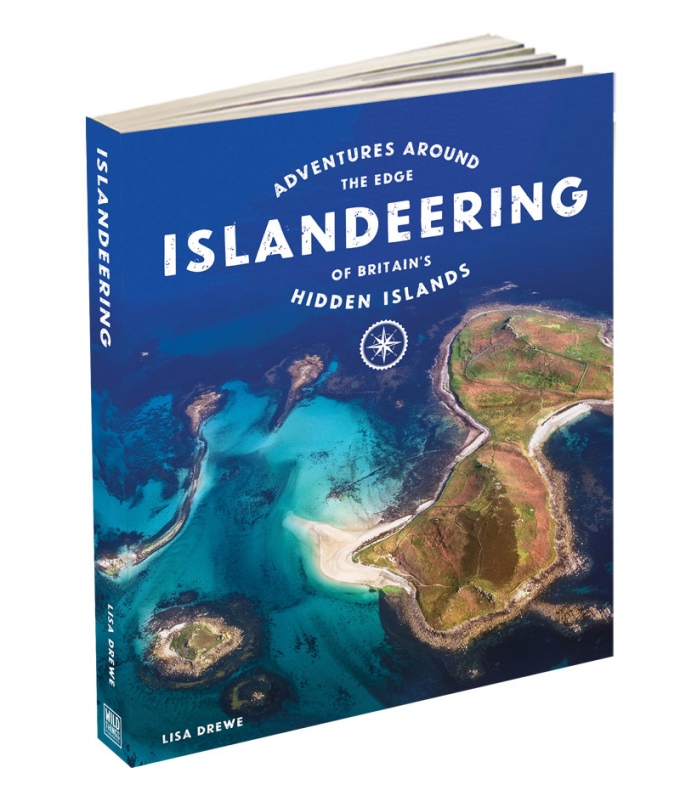 A fan of sea kayaking and a regular visitor to the west coast of Scotland I was very taken with the idea of a book full of future trip ideas. However I soon learned that Islandeering is actually the act of following the coastline of an island until you arrive back where you started. On the face of it this sounds like a cool thing to do, but it does somewhat miss the mark from a kayaking perspective. Clearly one should never judge a book by its cover!
So what of Islandeering? My immediate thought was that an island like Lundy would take a full day to walk around and it's not really that big. Have we got enough islands around our mainland to fill a guidebook? It turns out we have! This book covers 50 walks that can be completed in a day or less. The map on page 6 reveals them to be spread relatively evenly from south to north, but with just a handful on the east coast. Wales and Scotland take the lion's share, but the south west and channel islands also feature strongly. Northern Ireland and Ireland don't feature.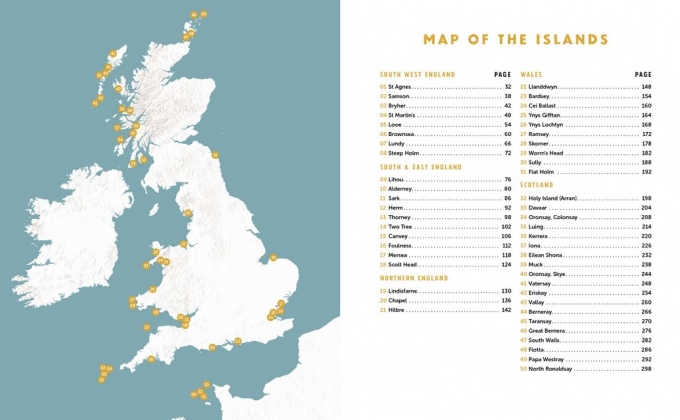 Each island walk features its own chapter with a map, plenty of detailed information about the walk, a nice write-up and some images to give you a flavour of the outing. There is also a website: www.islandeering.com which has downloadable GPX files for each walk.
There is a grading scale (1-5) detailed on page 20 which is useful, but would have been more so had there been a grid of all walks indicating their grade and length by area. Fortunately there are a series of categorised tick lists on pages 25-31 listing such things as 'epic tidal crossings', 'trail running', 'glorious beaches' and 'families'. Though these lists are a useful tool for perusing the guide I suspect the reality for most will be that the guide accompanies them on a trip and those walks that are accessible whilst on the trip form the focus of what is actually done.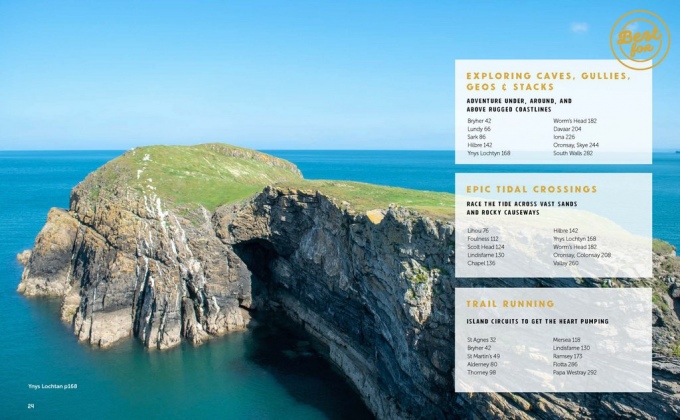 It retails at £16.99 and I will re-iterate what I always write when justifying the cost of any well researched and well written guidebook: if you have just one good day based on a walk in the book then this will represent outstanding value for money…
Published by Wild Things Publishing