Wild Guide to The French Alps

Wild Guides to the UK have been around for a few years now and proved to be an excellent extension to the original series of Wild Swimming books. Essentially they feature may of the same wild swim spots as in the original guides, but also information on other things to do and see that might be of interest to somebody with a wild swimming interest. Such things as mountain scenery, villages and hamlets, caves and gorges, cycling climbs, forts and castles, nature and wildlife, ancient and sacred places, local produce, rustic eats and sleeps, and camping and mountain refuges.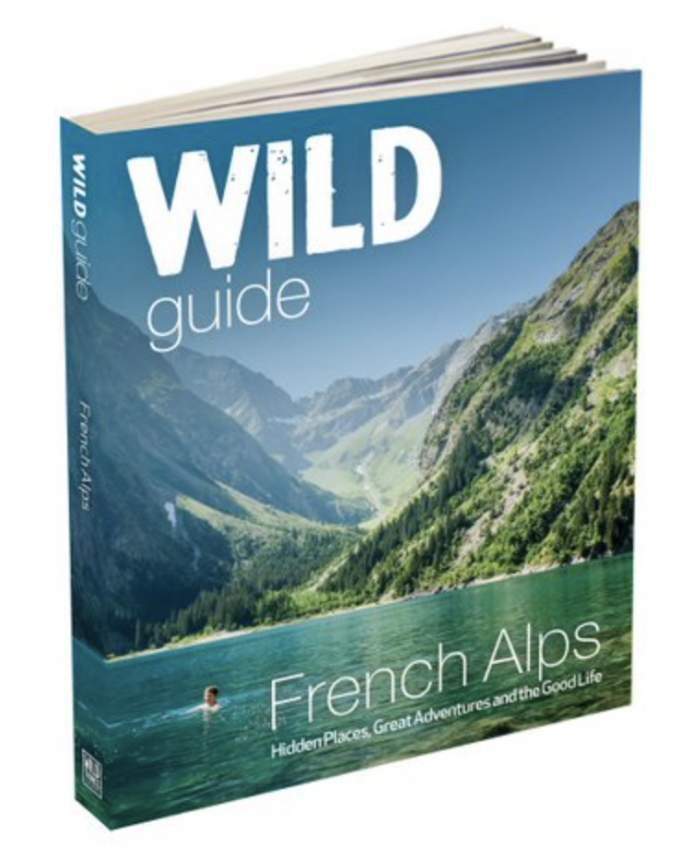 This one, as you'd imagine, is a bumper. It features 320 glossy pages of goodies, with more inspiring pictures in a single guide book than is healthy! If you're an Alps regular like us, with a decent library of specialist guides, then it's still well worth the £18.99 as it will definitely contain plenty of nuggets that you won't have heard of. If you're going for the first time then it's a no-brainer. I expect many more foreign wild guides will follow this one.
Available from Wild Things Publishing