Title: VJ Sport XTRM – A true mountain running shoe
True mountain running shoes are hard to come by.

You need them to be good on rock, so not too heavily studded and able to grip in the wet. They need to hold firm on wet grassy and muddy terrain when encountered. You want them to last and endure a beating from everything from rough scrub and heather bashing, to rolling sharp rocks, but at the same time be light enough on your feet that you barely notice them when you're moving fast. Finally, you need good underfoot protection and support for running across rocky terrains, but without so much sole depth that the shoe potentially catches when legs tire. Hitting the magical combination of all of these elements is hard to achieve and you usually have to give on at least one of them in favour of the other.

The VJ Sport XTRM is the closest I've come to hitting all these requirements in a single shoe for some time, if not ever.

I first encountered the VJ Sport brand when seeking a similar mountain shoe to compete in the Glencoe Skyline, part of the World Skyrunner Series, last year in 2017. I'd been recommended VJ Sport Irock 2 by someone else running on similar terrain, then encountered Finlay Wild (British Fell Running Champion 2016) reccing the Glencoe course running in a pair, whilst out myself on a recce. I bought a pair, then trained and ran the Glencoe in them and was very impressed.

When I learned of the XTRM release I was intrigued to see if VJ Sport could better the Irock 2, was this possible?

The XTRM have been phenomenal so far.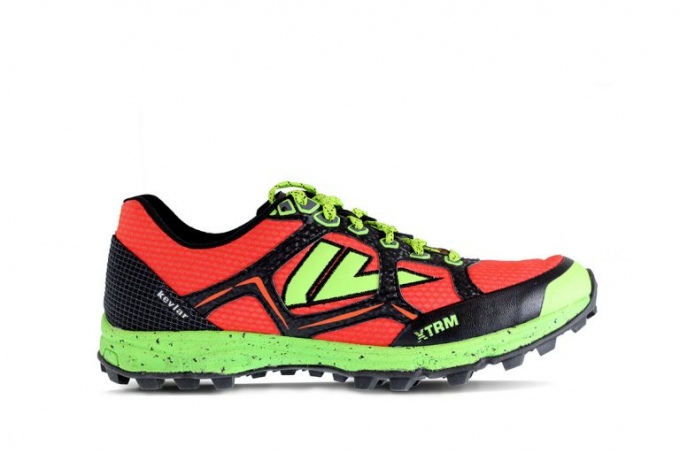 The first glance at the shoe gives a similar appearance as the Irock 2, strong vibrant colours (not everyone's cup of tea), a basic look (almost football boot like) in some of the materials used. The sole using the same Butyl Rubber that worked so well on the Irock 2. The Kevlar strands running through the upper toe and side materials to provide that super tough, lasting upper.

The shoe is not as narrow as the Irock 2, I'd not really noticed this as an issue with the Irock 2, but the extra space in the toe box looks like it will allow for a little more toe spreading as the day goes on, during longer days out.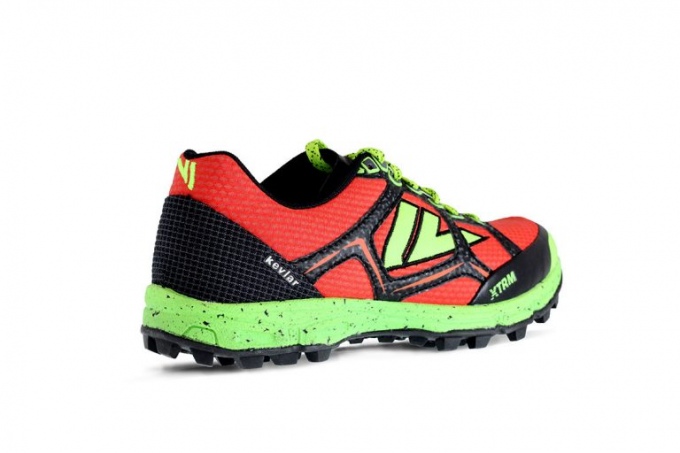 Picking it up and you're immediately surprised at the weight, you expect them to be much heavier than they are. They're lightweight, with no additional padding or unrequired material than necessary.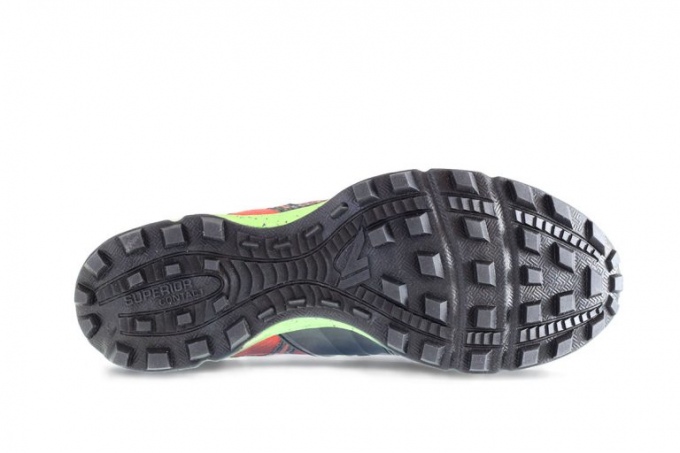 Turning them over, they have a similar studded pattern (45 decent studs) as the Irock 2 using 6mm studs, with what they call a RockPlate, a midsole band for additional supported protection.

Putting the shoe on, you can feel that extra space in the toe box, which when not running can be a little concerning, if you like a snug fit for technical running. The shoe has that familiar spring in the toe platform, a good tight lacing mechanism using the FitLock system that also featured on the Irock 2. As soon as I had the shoe on, it made me want to run in it, I was dying to get out and put it through its paces.

I'd bought the shoe just ahead of the Borrowdale Fell Race (27km, 2000m), the shoes I'd been using for mountain running prior to the race were showing too much wear on the sole for me to be comfortable with, so it was going to be a bit of a baptism of fire for the XTRM. I managed to get out for two runs prior to the race, to ensure they weren't going to destroy my feet.

The course is a classic Lakes route, taking in every terrain, from open fell, contouring lines, hard rock ascents and scree descents, to fast trail in parts.

The first thing you notice is the sticky rubber soles that you get with Irock 2, the soles have to be peeled off some surfaces, making a sticking noise. It's thoroughly reassuring not to have to worry about any slip on all but the worst, wet polished limestone.

The studs held fast as the terrain moved to wet, boggy ground and grassy descents at speed. But didn't get in the way when running across loose rocks and boulders on the summits.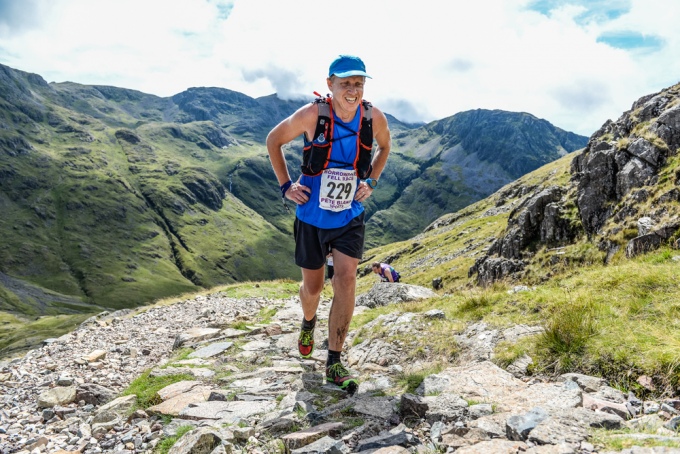 The extra space in the toe box allows for a slight swelling in your toes as the day goes on but didn't cause any issue when contouring across slopes with foot roll inside the shoe. Giving room to stretch your toes a bit as you run, but still reassuringly tactile on technical ground.

The uppers have that almost impenetrable material that takes heather bashing in their stride. My Irock 2 uppers are still going strong after 700km + and I'm expecting these to match that durability.

When I'd first tried the Irock 2, I'd had some initial concerns about the basic approach to the lace system and tongue, likening it to a football boot. But I've grown to love its simplicity and ability to shed water when wet and now find other shoes with more complicated systems cumbersome and overly heavy in terms of materials.

The underfoot protection is good with the RockPlate doing its job, getting that balance between enough foot bed to provide some protection from sharp rock impact, but not too much to give you a sense of having to work with the depth of sole as you place your foot.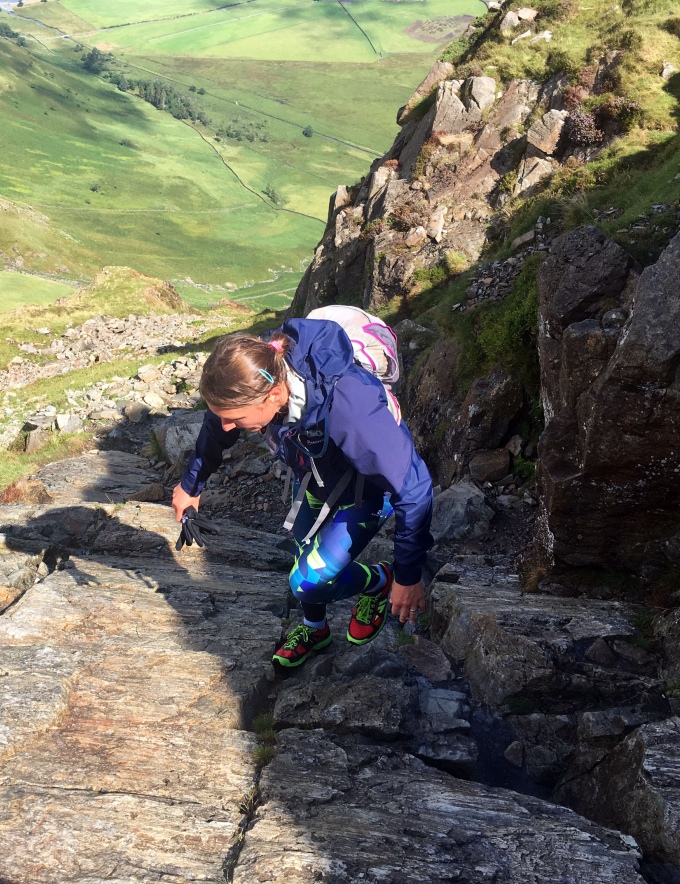 The shoes were phenomenal for the Borrowdale and went on to be taken around Ennerdale Horseshoe route in far wetter conditions the following weekend, after convincing my wife to buy a pair as she prepared for the Ring of Steall Skyrace. Since then they've be used out in the much drier climate of the Spanish Pyrenees, dealing well with the dustier conditions and tougher scrub, as well as regular use back home in the Peak District. They even got dragged in to a day's canyoning in the Sierra de Guara due to their reliable grip on wet rock.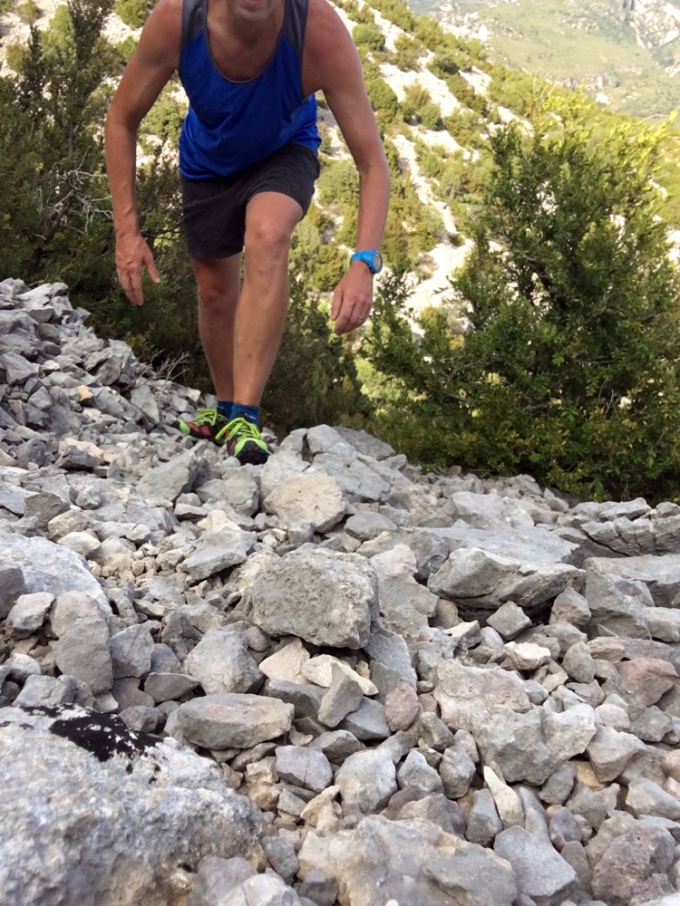 When I tried the Irock's out last year I was significantly impressed by a shoe from a manufacturer that I'd not previously heard of. The XTRM takes the capability of the Irock 2 to a new level. The XTRM are the best mountain running shoes I've ever used, providing a broad reaching set of features that are demanded from any shoe running under these conditions.

The price point is a little high, £125 RRP, but no higher than some of the other competition for a similar shoe and the durability of the XTRM increases their value for money significantly. If you live in the Sheffield area, I'd highly recommend a trip to the excellent Front Runner who stock them.

Looking forward to the next 400 or 500 kilometres in these superb shoes.
Reviewed by Ed Richardson