Whilst I've had ski and mountaineering gloves with an extra long cuff in the past I've never had a pair of light weight gloves which go much beyond my wrist. The Bormio I have in an extra large to allow me to put them on and take them off regularly whilst running in poor weather. We've had plenty of poor weather (by poor I mean cold and snowy - which I love!) of late so the gloves have had a lot of use. As such I can say that they are both warm, waterproof and breathable. They've now become my gloves of choice when heading out for a winter run. I carry a spare pair of warmer ones for emergencies, but have yet to need them, and they've been out in some atrocious conditions.
It's difficult to photograph your own gloves whilst out in conditions like this, so it's perhaps a better testament to the gloves that they were used whilst this photo was taken!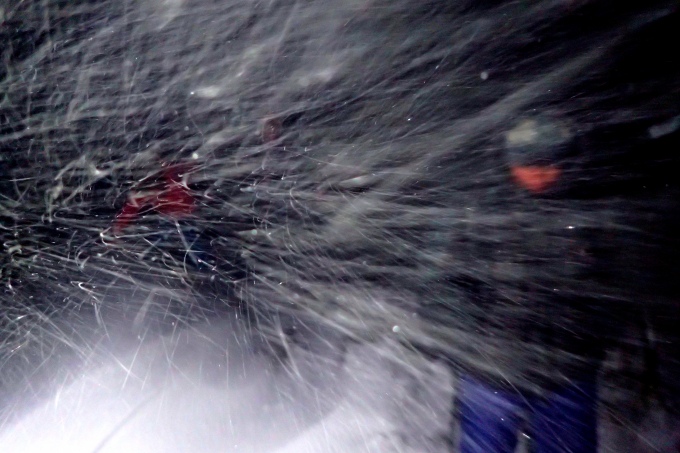 More info on the VAUDE website.