Polaris - Mini Adventure Cycle Kit
Now I'd driven past the Polaris offices in Dronfield numerous times over the years, but never owned any of their kit. Thankfully this has now been rectified, but this review will be focused on some of their kit aimed at little people. Both our boys have been keen cyclists for as long as I can remember. They ride decent Isla Bikes, so it seemed fair to put them in some technical clothing to match.

The Mini Adventure get-up comprises a Trail Jersey (£17.99), Bib Shorts (£26.99), and Fang Jersey (£37.99).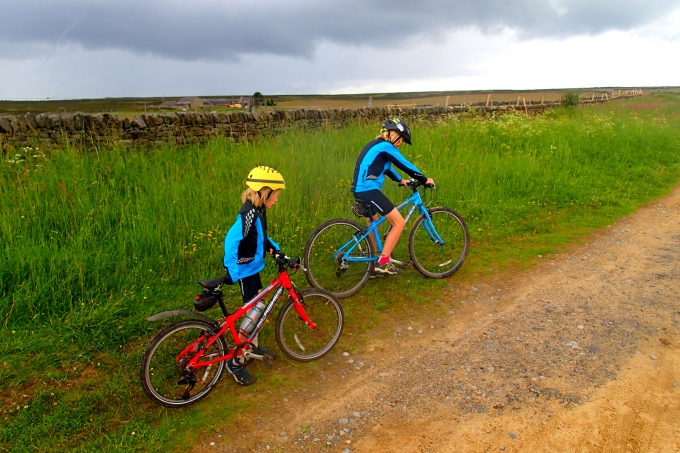 They each have an identical set and they are thrilled with them. Having owned padded cycling shorts before, the concept was not new to them, but the over-shoulder straps definitely were. There have been plenty of "Rock On Tommy" moments whilst getting dressed for a ride! The three items combine really well, providing enough warmth and comfort without being over encumbered with fancy features. The Trail Jersey, worn underneath the Fang Jersey, is lightweight, quick drying, and high wicking. Perfect for multi-day trips where you are wearing the same kit each day. It doesn't have pockets or sleeves. The Fang Jersey on the other hand is much thicker and warmer, with long sleeves, three pockets on the rear, and plenty of reflectivity. It isn't, however, waterproof, so you need a third layer if there is a threat of rain. The Bib Shorts are warm and comfortable, but do add a bit of time when stopping for the loo! All in all the kit is well made, comfortable, nice looking, and practical. If I had one criticism it would be that it could be higher viz. I'd like to see more yellow and red incorporated into the colour schemes as I want there to be no mistaking the fact that my boys are THERE when they are out on their bikes.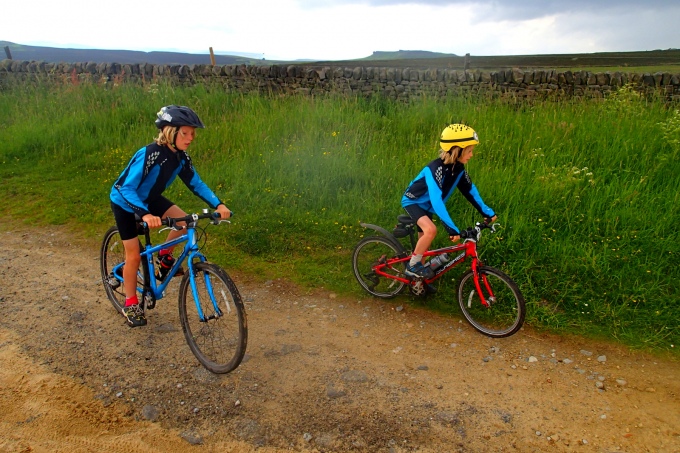 For more info and to buy direct from Polaris see the links below.
Reviews of some adult kit to come shortly.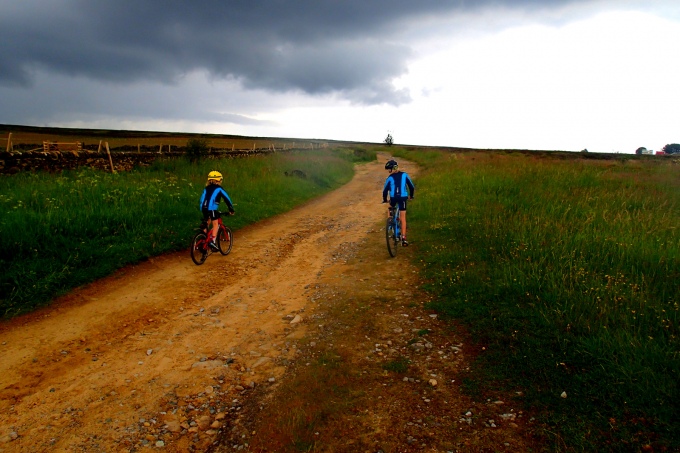 http://www.polaris-bikewear.co.uk/Mini-Adventure-Trail-Children-s-Cycling-Jersey-p/pol01-6051-p.htm
http://www.polaris-bikewear.co.uk/Fang-Children-s-Cycling-Jersey-p/pol01-4965-p.htm
http://www.polaris-bikewear.co.uk/Polaris-MINI-ADVENTURE-BIB-SHORTS-p/pol01-6131-p.htm