The North Face Pursuit Jacket
The North Face Men's Pursuit jacket for me places itself as a mid-weight, multi-purpose, technical shell jacket. Not enough features to really satisfy my needs as a full winter mountain shell, but far greater durability and adaptability than a true lightweight shell.
I'll start with an aesthetic review, which does count for something in this world of multi-layered breathable fabrics and utilitarian features. Pretty much the whole of my outer layer wardrobe, which is reasonably extensive, is either black, charcoal or grey, the North Face Pursuit jacket I had came in a royal (nautical) blue and stands out from the others in a striking and pleasing way. The features are neat, it generally fits me well and looks good.
I've used the jacket for a wide range of activities, which I'd expect to be able to do with a jacket placing itself in this market position. From mountain biking in rain and hailstones, to sea-canoeing in Scotland and family walks in the hills, so it's been put through its paces.
Shell jackets, for me, need to do two things. Firstly they need to keep the water/wind/snow out and then secondly they need let the body breath; there are a number of features across this jacket that aim to do both of these.
The jacket features curved Velcro wrist straps that should simplify their application, which on the whole was the case, however sometimes I found these harder than usual to grab when I need to ensure my cuffs were tightly around my wrist to avoid water ingress (particularly when canoeing). That said, on most other occasions you find that they naturally apply themselves to their hooky partner surface without you needing to intervene, creating a world of contradictions in functional benefits! One really nice feature I have noticed is that the Velcro doesn't use the regular soft hooks to attach to the more dense alternate side, instead uses what looks like a plastic moulded hook. These work really well, but I'm hoping are also going to last much longer. The number of jackets I have where the Velcro has now failed is numerous and it's always the hook side of the fabric.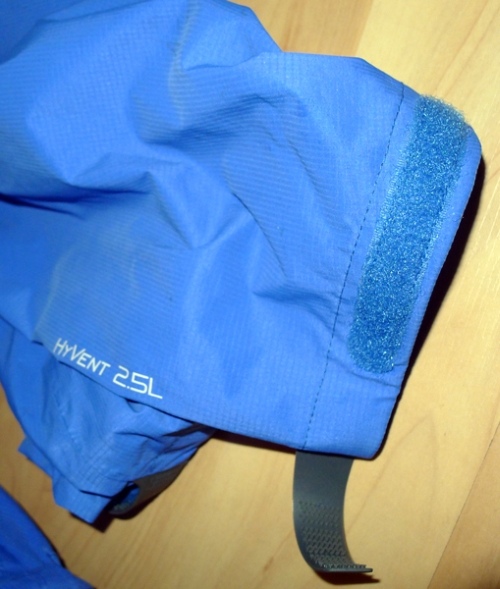 The main zip is tightly sealed and didn't let anything in and finishes comfortably around the neck and chin, snug enough to ensure it's weatherproof, but without being uncomfortable, using a brushed chin guard to ensure greater comfort. I've used the jacket in some pretty abominable weather and it didn't let me down with its weatherproof credentials.
The hood is fully adjustable and, whilst I'm yet to use it with a helmet, I've checked the adjustment levels and have every confidence there would be no issue with my larger than usual helmet being accommodated.
The underarms have a zipped ventilation feature, which I've found myself using several times to cool down when picking the pace up or carrying heavier than usual loads. I don't have any clever vapour or moisture measuring tech to give you a technical answer to the jackets breathability, but a combination of the Hyvent construction and the ventilation zips have ensured I've remained dry at all times.
Overall I'm very satisfied with this jacket and it's become the first jacket I grab from the kit rail when I'm not quite sure what the day will bring. Providing a good balance between protection and breathability and looking good at the same time.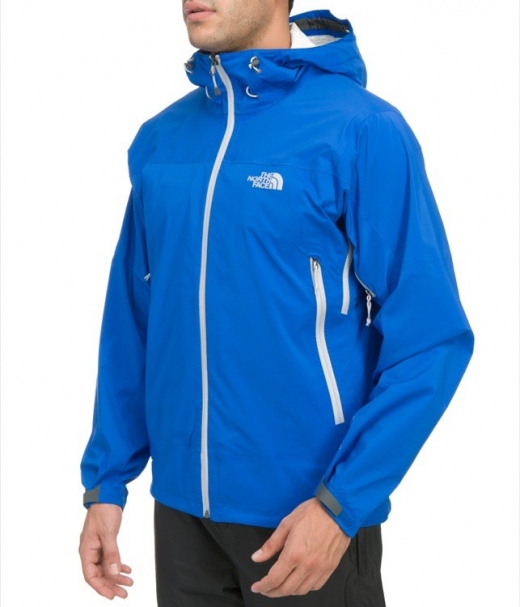 Reviewed by Ed Richardson