I've reviewed most iterations of the Speedcross range over the past three or four years, almost always opting for them as my favoured shoe for training and longer racing. The Pro is no exception. Following the same style of show I find them a very happy mix of fit and performance. This model comes with more lugs welded to the sole meaning more grip, and a new rubber compound which is claimed to be more grippy. My experience with them to date has been very positive on this front, with virtually no slips or falls. Aside from the changes to the sole, the main difference to its predecessors is the construction of the upper. It is welded rather than stitched meaning a smoother, more watertight fit, and consequently less chance of running or blisters and drier feet. I haven't had any problems with blisters or rubbing, but to be fair, I didn't have these issues with the previous shoes. They are certinly very comfortable. I have reasonably wide feet and these shoes are described as having a narrow fit, but there's enough give for this not to be an issue, with the usual wired lacing system allowing you to quickly adjust things to the right comfort level. I've previously expressed concerns over the longevity of this lacing system, in particular wondering whether a snapped lace would mean a retired shoe or an expensive repair, but I;ve now worn 4 previous versions of the show, all sporting the same system, and not yet had a problem. Furthermore I have never, ever, had to stop mid run, or more importantly mid race, to do my laces up.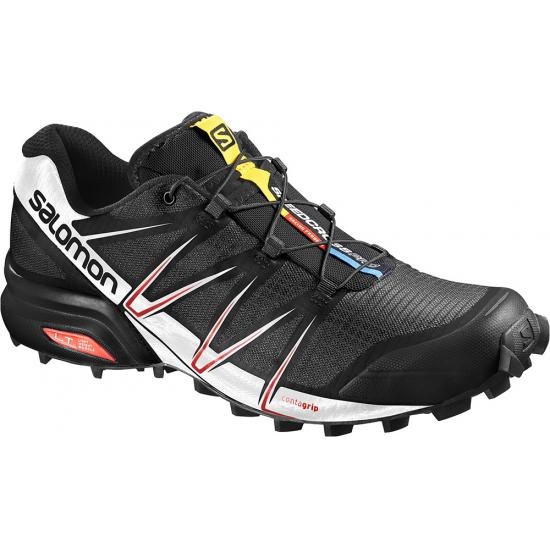 They retail at a whopping £120 which is testament to the fact that they are part of Salomon's flagship S-Lab range, and have benefited from a decent investment of R&D. £120 is a chunk of money to shell out on a pair of shoes, but they seem to last me a reasonable length of time, the rubber striking a happy medium between grippy, and soft (i.e. quick-wearing). They are available for around £30 less than that if you go shopping around online.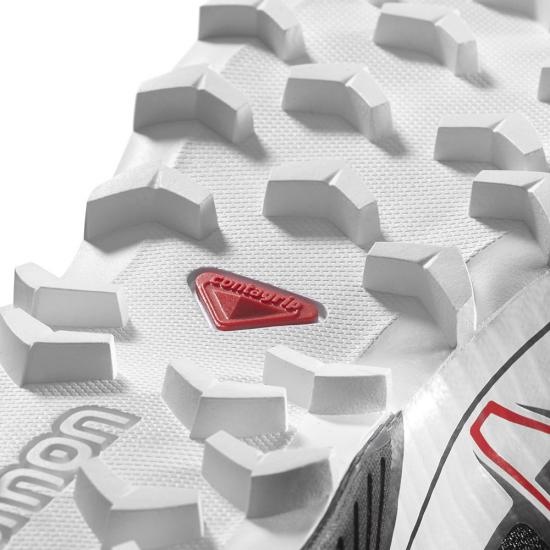 27% more lugs.
More info on the Salomon website.