Berghaus Ridgemaster Jacket
The Ridgemaster is a medium-weight waterproof jacket suitable for the harshest weather. It's a GORE-TEX membrane so works as you'd expect to keep the rain out, but also keep you ventilated. There's a thin mesh inner which helps wick your sweat and is more comfortable than the usual crinkly outer. There are two pockets at kidney height, both with waterproof zips, and a third pocket inside the main zip. The main zip is full length, and also waterproof. There are three adjustment toggles, all of which are operable by one gloved hand which I like. One is around the waist and accessible at the small of your back, the second is on the hood, and accessible at the back of the head. The last one is around the neck and has two adjustment points, one on each side of the neck at the front. Releasing each one is done by pressing the toggle together with a finger and thumb whilst stretching the respective part of the jacket back to its natural position.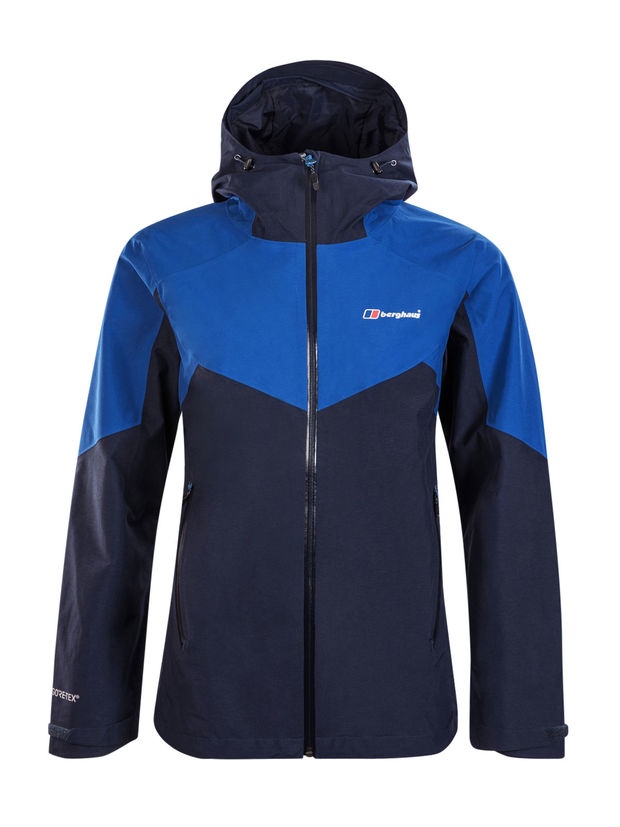 This model is two-tone blue and looks pretty classic. The hood is a standard size and not really designed for easy use with a climbing or cycling helmet, though it can be done, but just feels a bit on the tight side. Likewise the main zip is only a single, and not a double, so not for use with a climbing harness. Essentially, at £195 this is a good quality, robust jacket to wear whilst walking / backpacking in any weather.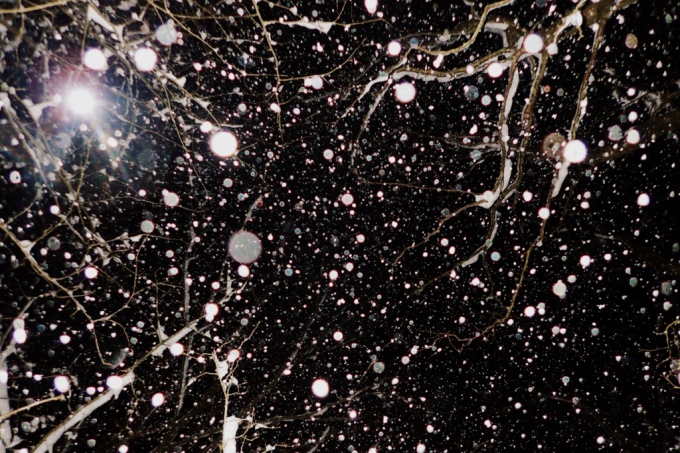 Believe it or not the jacket is in there in a proper blizzard.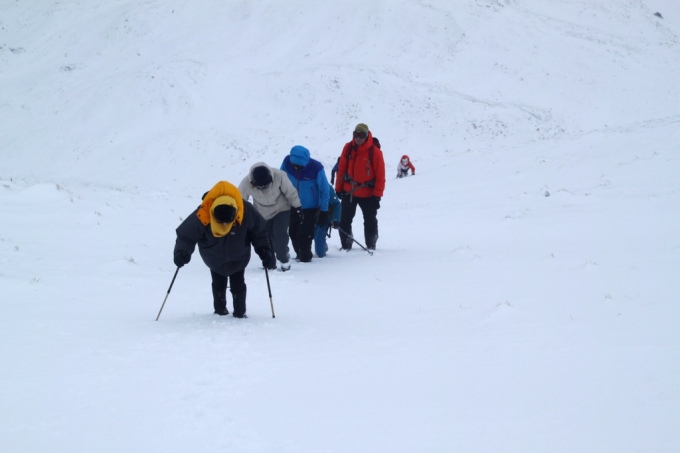 Third in line. A very wet-snowy day on Mam Tor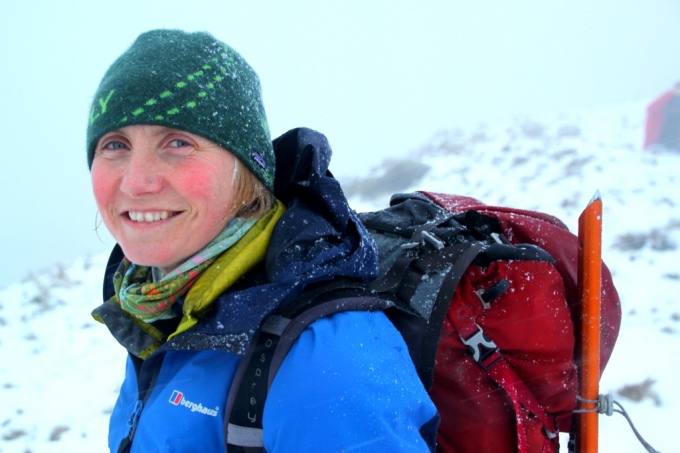 Holding its own in yet more snow.

Berghaus Lowdown:
This robust mountain walking jacket delivers year-round storm-level waterproof protection.
Tough isn't the word for this comfy yet robust mountain walking jacket. No matter what you encounter out there in the wild, whether it's torrential rain, relentless drizzle, or persistent blizzards you'll be dry and protected wearing this. The GORE-TEX® fabric and storm level construction offers waterproof protection and it's designed to keep you feeling comfortably cool and fresh however hard you work thanks to it also being totally breathable. While a fully adjustable hood means you enjoy a really snug fit to help keep the rain out. And, let's not forget the map. Yes, even that stays dry with the perfectly sized inner pocket.
Weight (approx.): 487g