It doesn't seem too many years ago that Northern Limestone was published, but it was clearly time to up the ante and produce a guide to limestone just in the Peak District. With bouldering covered in a separate guide altogether this one is the domain of routes, and with Peak venues often including a mix of trad and sport lines, the guide covers both. All in, this mighty tome comprises 528 pages, but this masks a very interesting move made by Rockfax. You may assume that 528 pages covers every limestone route and crag in the Peak, but you'd be wrong. Thanks to the efforts of Gary Gibson and others there are a plethora of others not included in the paper guide, but detailed via the ever evolving Rockfax App. To quote the guide text:

"A major difference between this edition and the previous ones is that this book is being released in a significantly expanded version in digital format on the Rockfax App at the same time. The digital-only coverage includes minor buttresses on established crags, small crags that have fallen out from popularity, lesser limestone quarries and some where the development is ongoing and any printed version would be rapidly out of date. Cras and buttresses which are app-inly are indicated in the text, and on the maps and topos with a green flag. The app version will be updated with new developments as they happen between editions and it is available through the subscription options which you can check out on rockfax.app"

The cost of the App? £4 per month (or £36 if paid annually). Given the fact that the app includes everything in all of the printed Rockfax guides, and a year's subscription costs around the same as this guide which is £34.95, you'd be hard pushed to not justify signing up.

As for the paper guide, despite an appreciation for technology and progress I do still like a bookshelf full of guidebooks and appreciate this for what it is - a very good guide to one of the climbing mecca's of the world.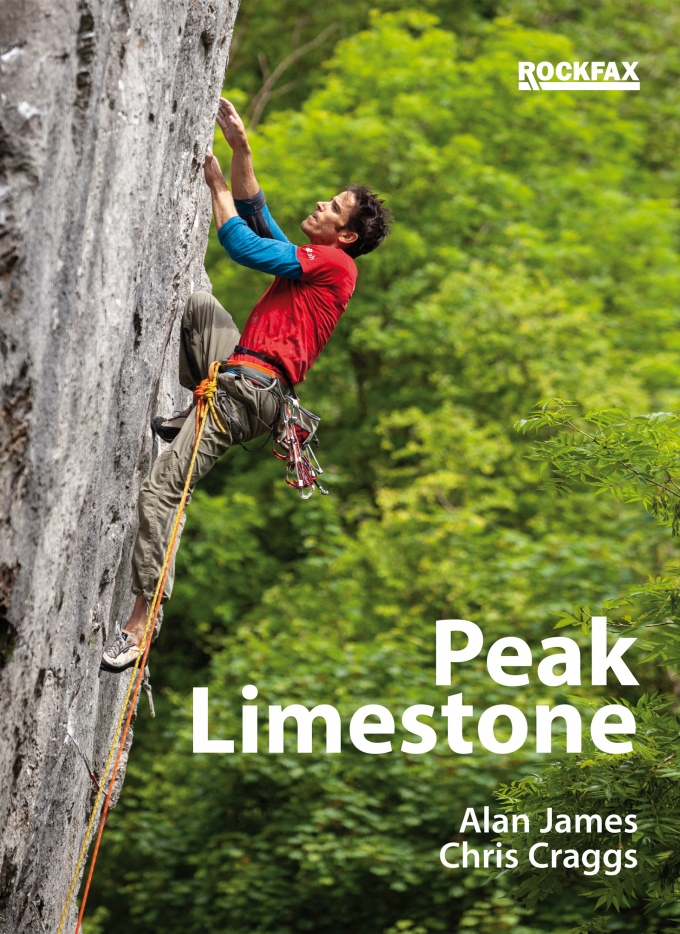 For those not familiar with Rockfax guides it delivers a comprehensive set of maps, photo topos, route descriptions, and coded symbols for fast interpretation. Where some guides require a degree in hieroglyphics to decipher Rockfax have honed things down to just 24 easily interpretable square icons, half for the routes, half for the crags. These are listed inside the front cover and are quickly digestible. The maps are clear with QR codes for scanning or GPS coordinates for navigation. Each crag has its own chapter with an intro, some notes on conditions and access, and detailed approach notes, as well as a graphical indicator of the spread of the grades. There are enough photos packed in to keep you inspired.

I've taken this to a few crags over the past fortnight and each time it's been eagerly received by other climbers keen for a nosey.
You can buy the guide on the Rockfax website.