Ruffwear Highlands Bed & Highlands Pad
It makes sense to combine these two things in the same review as one fits in side the other. The bed itself retails at £64.95 and is an ovoid, padded sleeping mattress for your dog. It weighs 360g so is light enough to take with you when backpacking, but not so light that it offers no protection from the ground. We've taken ours partly for the comfort and protection it offers, but also to offer peace of mind in the familiarity of his own bed (we use it in our campervan and also whilst camping). It has four handy loops for pegging it out if you are in the open and don't want it to blow away.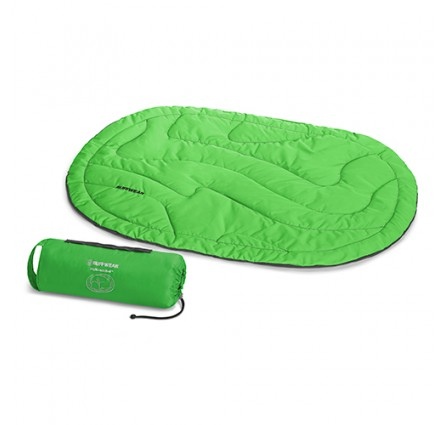 The Highlands Pad retails at £33.95 and weighs just 210g. It's a 1cm thick folding foam pad that fits neatly inside the Highlands Bed to offer significantly more comfort and insulation. For really lightweight back packing it can be left out, but to date we have used the two together.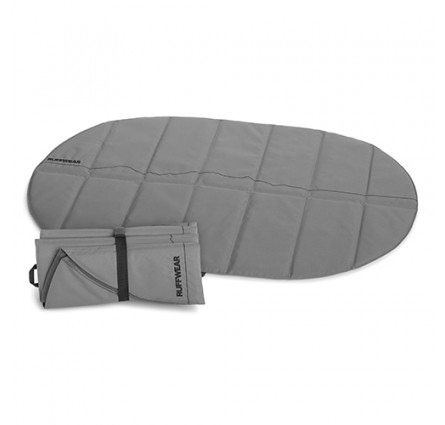 The proof is in the testing, and he has so far spent in excess of 20 nights in the van or a tent and has slept curled up on the bed every single time.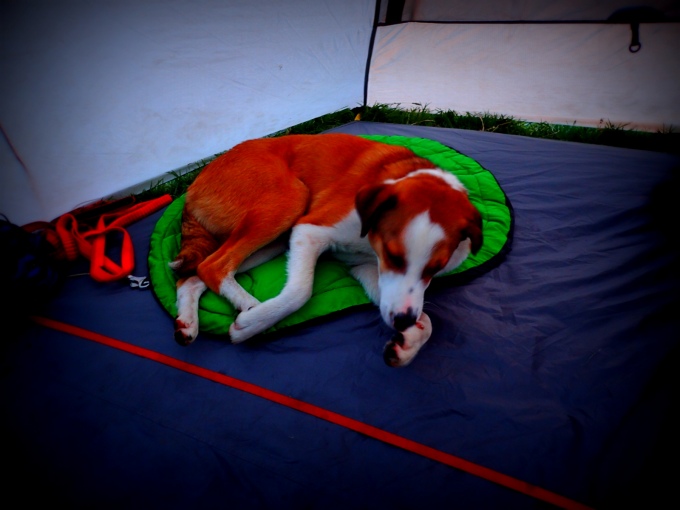 More info on the Ruffwear website where you can buy.