Aquapac Waterproof Mirrorless System Camera Case
The first test was to make sure you could get a camera into the Aquapac and shoot with it, and the answer was, yes you can, and it works quite a bit better than you'd expect. I couldn't get my Sony A7 in there with an old 70s Canon 50mm on it, which is not surprising, even though the A7 is modest by full frame standards. I therefore tried the main subject of the review, my old SOny NEX 5N with the kit lens, which is probably much more representative of the kind of camera this Aquasac is built for. And it went into the bag reasonably easily after I'd got the camera the right way round. It's a teensy bit of a struggle, though no more than you'd expect, if not desire, given its meant to protect an expensive piece of technology.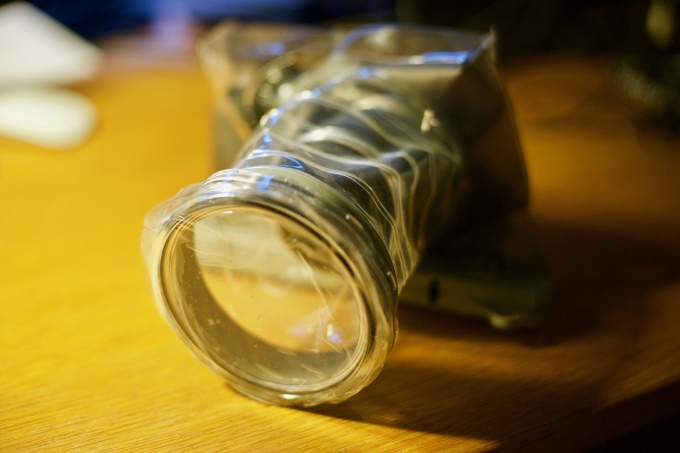 Fitting the camera into the bag.

The next question was, could I control the camera through a thick covering of plastic? The NEX 5N is a fairly tough test. It has few manual features, with most controls accessed via a touch screen - with a menu system which is renowned for being complex and fiddly. To my surprise, this was all pretty easy. The stiff, deliberately recalcitrant power switch worked fine, while that touch screen was no bother at all. I could easily navigate the menus, flick through shots in preview mode using the four-way controller, tap the movie button - it wasn't bad at all. And I could see the electronic viewfinder easily to frame shots, at least when I wasn't holding the camera at crazy angles getting otherwise-impossible shots. I wouldn't want to shoot for hours with the bag on, but it's definitely workable.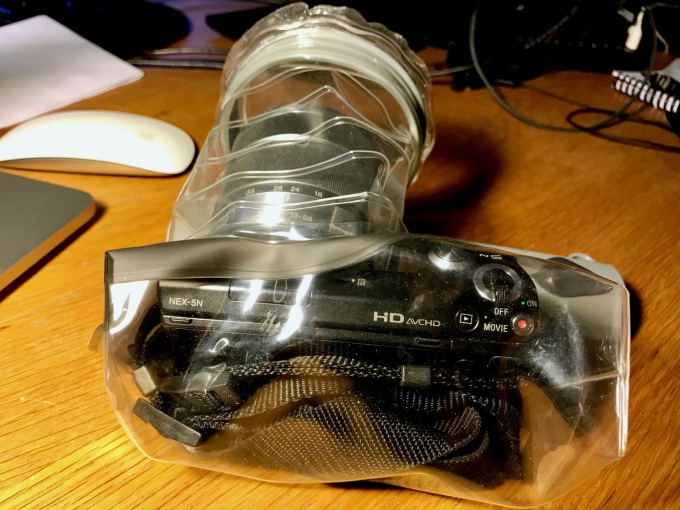 The stress test was whether the bag stood up to immersion. Trying the camera in the shower was fine - the bag shrugged off the jets of water. Complete immersion in a sink was also pretty much fine. I carefully dried the bag with a towel before extracting the camera and checked both the bag's inside and the NEX 5N's exterior for moisture. It wasn't completely dry. There were a few drops of water on the camera and in the bag. But this could have come from ingress as the bag was opened up. The real question is, was there enough moisture to be worried about - and while the NEX5N is not a weather sealed professional camera, the moisture left on it was way less than you'd get on it when using it in a light rain shower when shielding it with your hands - as I have done many times. So I wouldn't worry about it too much.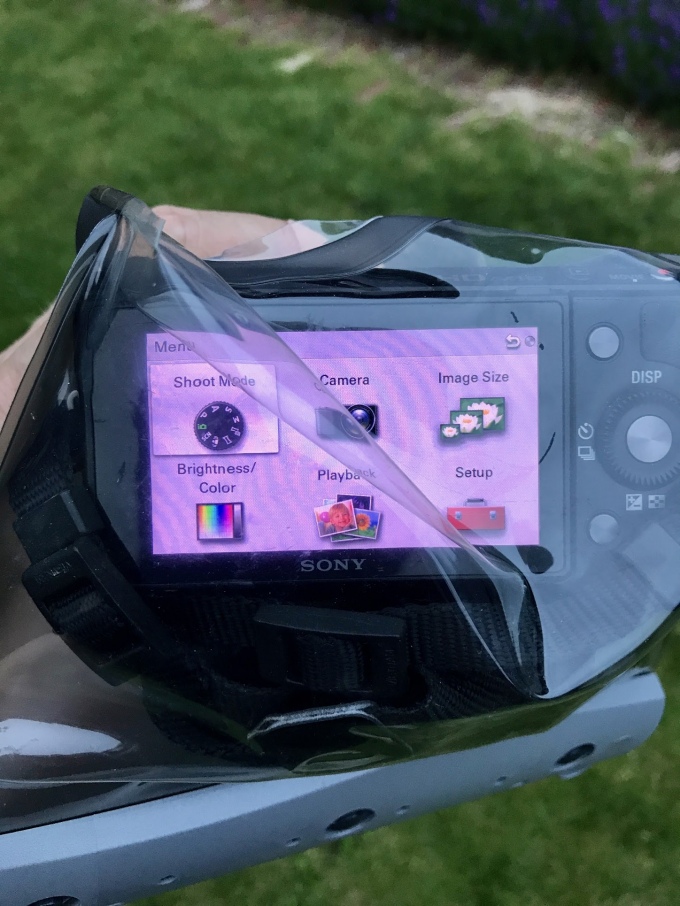 Touch screen functioned well.

The final question is of course photo quality. Nothing changes the fact that you're shooting through a thick layer of plastic, but if you've shot through a window, you'll know that passable results are possible, even more so when you're capturing shots that are otherwise impossible. The key thing was pulling the bag tight over the lens - any distance between bag and camera rapidly rendered photos unusable. This is an ergonomic hassle but there's not much you can do about it.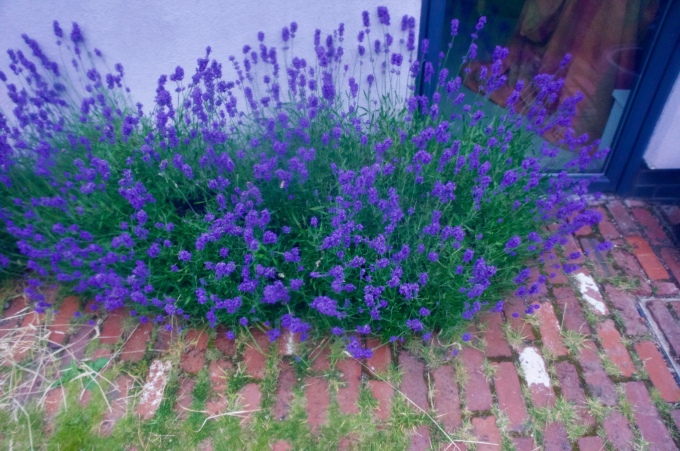 Passable results outside.

Would I trust a few hundred quids worth of camera and lens with this bag? Yes I would, but common sense caution applies. Test it underwater before you put your brand new mirrorless camera and Leica lens in it - just in case you've got a duff one. The seal is very good, but the plastic is not that thick, so I wouldn't use it after too much wear and certainly not after any tear. Even at £85 I'd not expect the bag to give too many years of service. But if you get one, you'll be able to take shots that are simply impossible any other way. That's priceless!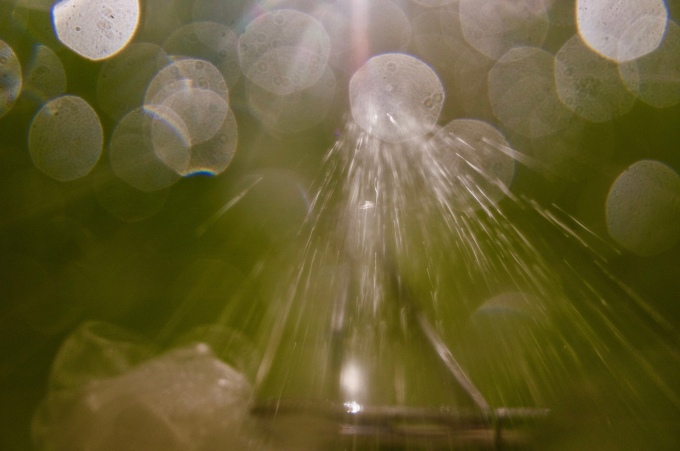 A shower shot!
More info on the case on the Aquapac website.
Reviewed by Paul Hodgson