Mountain Adventures In The Maurienne
The full title of this book is Mountain Adventures In The Maurienne, The Vanoise and Dauphine Alps. It features day walks. Walking tours, scrambles, rock climbs, via ferratas, mountaineering routes, mountain biking and road cycling routes in an area of France due south of Chamonix bordering Italy.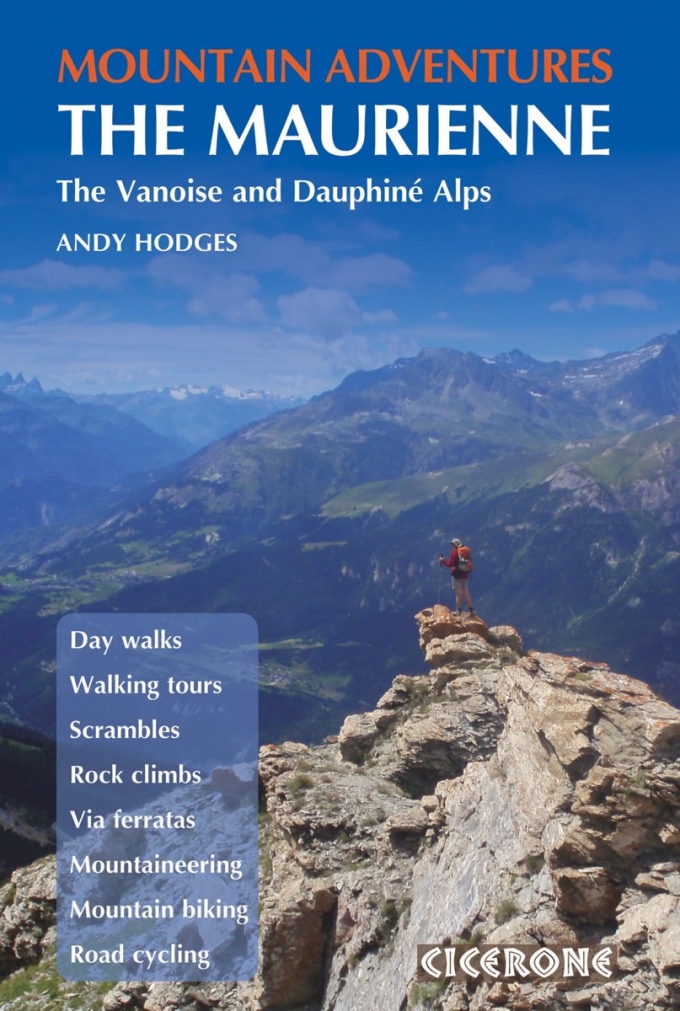 It retails at £14.95 which is standard for a specialist guide book and should not be sniffed at given the value of 'entertainment;' packed within its pages. It's a small format guide suitable for a large pocket with plastic cover to protect against the weather. There are 190 pages sub divided by activity rather than by geography, with each route given its own sub chapter consisting of a boxed summary (time, distance, ascent map, start location and grade), a summary description box, and then a more detailed step by step description, sometimes with a photo and a map / topo. Essentially a solid guide to an un-sung area of the French Alps.