Montrail Bajada II #UTMB Limited Edition
Montrail are a new brand to me. Accelerate in Sheffield are now stocking this particular model which I understand is the only one available in the UK at present. It's come about thanks to Columbia taking on the sponsorship of the UTMB, clearly also the reason for the limited edition name tag. UTMB for the uninformed is the Ultra Tour Du Mont Blanc, or probably the most famous ultra marathon on the planet. Although there are numerous derivatives of the course, the main event serves up a whopping 170km of distance and a leg numbing 10,000m of ascent and descent. If you thought that'd be enough to put people off you'd be wrong. Each year over 2,000 foolhardy souls line up on the start line to leg it around the highest mountain in France. The rocky trails of the Alps require a decent pair of shoes and Montrail reckon they've nailed the design for long distances with this model.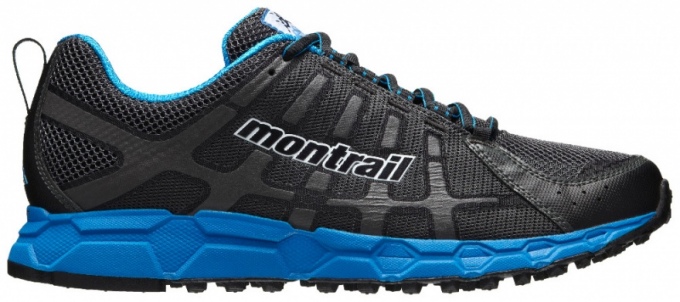 Whilst recent trends in shoe design have swayed towards low drop minimalism and lightweight low volume, the Bajada II flies in the face of the fleet footed fell runner, and heads back to basics with an emphasis on support and durability, arguably two qualities needed in abundance when on your feet for hours, and hours, and hours at a time. I've run rocky routes such as the Snowdon Horseshoe over a modest 3 hours, and been in need of a little more protection than my chosen lightweight footwear had provided. After a few hours everything from the joints to the brain slows down meaning twists and sprains are more common and sensitivity to the rough stony ground through the soul is heightened. The Bajada scores heavily on these fronts with a 10mm drop and heavily reinforced side walls which provide both protection and support. Whilst I've not embarked on anything quite as gnarly as the UTMB in them I've spent a good 4 hours at a time on Peak District trails in them and found them perfectly comfortable aside from one factor - my wide feet began to feel pinched across the front of my foot towards the end of the run and felt bruised for a few days afterwards. If you're wide footed like me lace them loose across the front on long runs.

The tread is clearly designed for drier climes than our beloved Peak District. It's aggressive, but only mildly so, with a flat bed of square lugs some 5mm in depth covering the entire out-soul in varying densities. They've proved fine on dry trails, and coped OK in the wet, but a peat bog specialist shoe these are definitely not.
The laces are plenty long enough and lock well, staying tied on all my runs to date. The upper mesh allows a degree of breathing which means that they are yet to be banished outside for olfactory abuse. The retail at £80 which puts them firmly within reach of most who are faced with buying top end running shoes. All in all I'm pretty impressed.