Exploring Ireland's Wild Atlantic Way
I've been reviewing guide books by Wild Things Publishing for a few years now, but they have by no means cornered the market. David Flanagan and Richard Creagh have produced a lovely guide to the west coast of Ireland. Created only 3 years ago (2014), the 2,500km Wild Atlantic Way is a 2,500km touring route along the coast, and this guide essentially serves as a really handy reference book to some of the things to do and see along its length. The fact that the route is 2,500km long should indicate to anybody with a basic grasp of geography, that Ireland's coast, like that of Scotland, Norway, and many other places, is a tortured collection of peninsulas, inlets, beaches, estuaries and harbours. To cover the entire distance would be entirely missing the point of the trial itself and this book. Indeed in the introduction the authors urge travellers to linger and savour rather than dash from one honeypot to the next.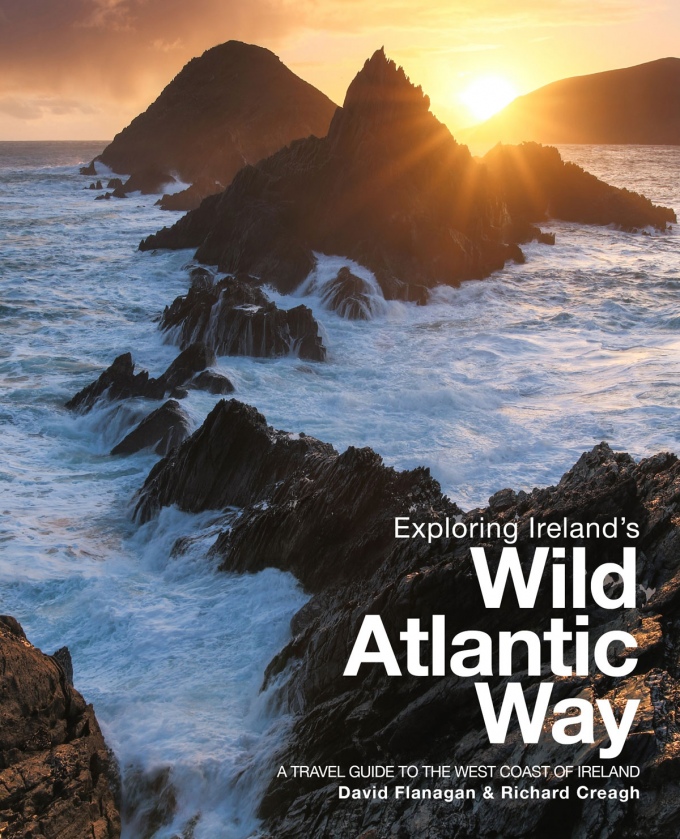 As with any good guide its effectiveness is in its images. Some way between a pocket guide and a coffee table book this is a 225 page book packed with a massive range of stunning images. Although I've had the pleasure of visiting Ireland's west coast on numerous occasions it's abundantly clear that I have an awful lot more to go and see. Split into chapters, each one covers a different county, starting from the southern end, and moving north. Each chapter contains enough maps, images, and descriptions to keep you busy for weeks. With an emphasis on the word 'wild' it covers the basics such as walking, swimming, snorkelling and camping, but doesn't drill down into the more specialist sports which people visit the coast for - climbing, surfing and sea kayaking. Instead there are a smattering of high quality photographs of such activities, sometimes with references to local companies who can offer tuition or equipment rental.

If you are headed to the west coast of Ireland, then you already clearly enjoy a bit of 'wild', so this book should most definitely be in your library. If you aren't heading there, I'd recommend getting it purely for the inspiration to do so.

It retails at €22.50 from the publisher's website, or £18.95 from Amazon (where you can also pick it up on Kindle for £1.99.