Love this jacket. It very confidently treads the right line between a smart jacket I am happy to wear to work or out in town, as well as my go to choice for cragging and being out and about exercising. It's light (390g) and warm without being cumbersome. It keeps the wind off and keeps me dry in light drizzle without ending up a sodden mess. Mine is the two-tone green model which feels like a beacon of style in the usual sea of monotone winter 'puffer' jackets - i.e. when wearing a regular duvet jacket can feel a little too tribal this helps to break that mould. That said, it's nice to see that Montane are covering both bases by offering a range of block colours too (black, red and grey, with two-tone available in green, blue and grey).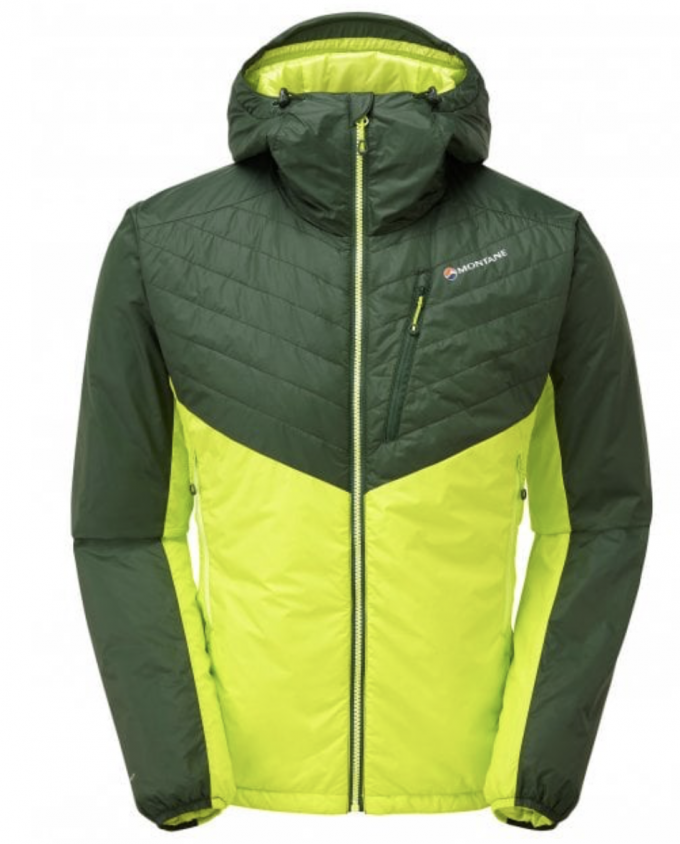 You have probably picked up from the above that this is not a down jacket. The insulation, excitingly, is 100% recycled 40g/m2 PrimaLoft® Silver insulation. I've found it to be warm, but you ought to bear in mind that this is not trying to be an expedition quality down jacket.

The cuffs are elasticated, but not tight. It's got a hanging loop inside the neck at the back. Two large hand pockets big enough for maps, and a third high pocket to keep stuff in should you wear the jacket under a climbing harness. Talking of climbing the integral hood is big enough to go over a small climbing helmet, and has a wired peak to keep it off your face when you don't have a helmet on. A neat little feature is that it will fit into any of its three pockets (see photo) if you want to pack it into a compact shape. Pop it into the right hand pocket though and there's a handy little loop to clip it to your harness.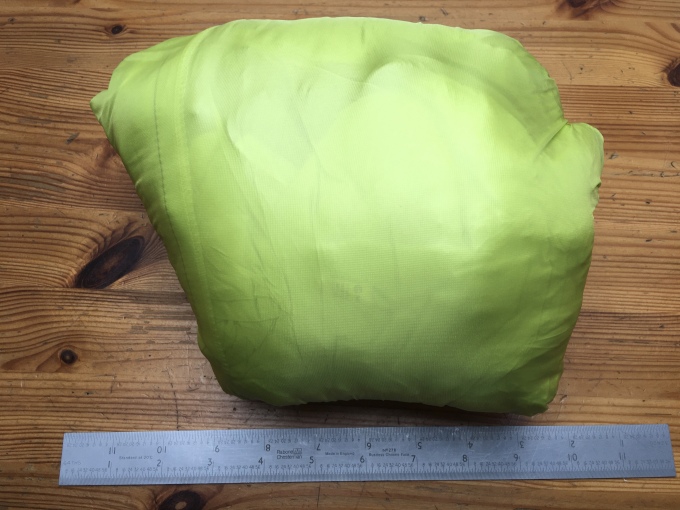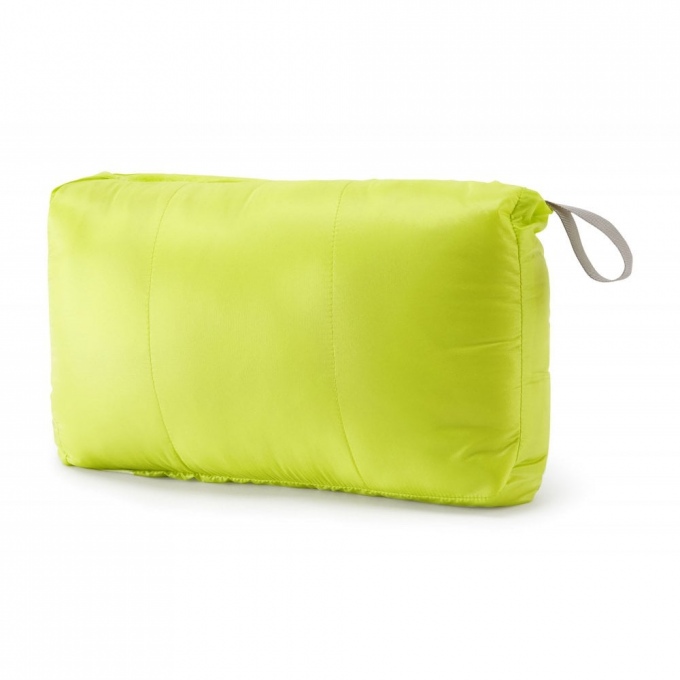 Retailing at £125 it's a very fairly priced jacket.

More info on the Montane website here.