Peak District Trail Running - Vertebrate Publishing
I've long held the view that there aren't enough fell running guide books out there. We are inundated with cycling guides and climbing guides, but running is arguably more popular, but there are very few guides. I suppose the reason for this lies in the fact that it's easy enough to just 'go for a run', also perhaps that not many folk go out running for a whole day as they do on a bike. Still, there's a strong argument for sharing the experience of long-time fell runners who are intimately familiar with an area, with the rest of us. That is exactly what Nik Cook and Jon Barton have done with this book.
It follows a similar format as the popular mountain biking guides that VP have been publishing for a number of years now. It's pocket sized, with 116 pages, so easily transportable in a bumbag. In those 116 pages are listed 22 routes across the National Park comprising a real variety of terrain. Interestingly they have decided to list the routes not alphabetically or by area, but by length. Give than this is probably the number one factor that runners will consider before heading out it's quite an enlightened approach! Each route has its own chapter with an inspiring photo or two of somebody running a part of the route, a paragraph of introduction describing its character, a more detailed description of how to follow it, an altitude profile, a bunch of stats (distance, ascent, max altitude, time, grid references etc, and of course, a set of step by step instructions and a map.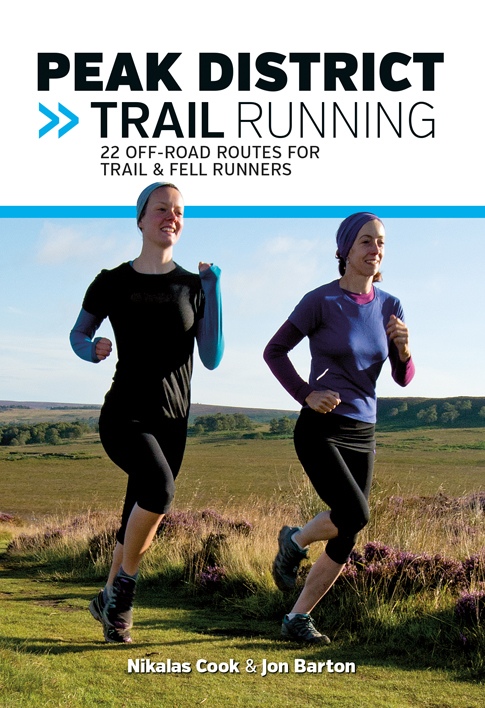 It's a lovely little guide and should provide inspiration for a great many folk. It's all too easy to stick to the paths and trails that we know, as is evidenced by looking at such things as Strava Heat Maps, so I welcome a guide like this that will encourage us to take a step sideways and explore somewhere new. A few suggestions for a future edit would be to add a small section on how to extend (or shorten) each route, perhaps with comments on linking some of them together; a section and some photos on night running (effectively running the routes at night, or in reverse order doubles / triples the number of routes on offer!; a listing in the appendix of local running clubs and race calendars. Personally I'd like to see a guidebook of the local fell races. What a tick list that would be!
All in all, retailing at a lowly £12.95 this is a guide that I would advise anybody who lives in the area or is visiting the area, and is even vaguely active, to get a hold of.
Vertebrate Publishing Website | Facebook | Twitter
About Nik Cook