Desert Runners Screening & Head Torch Run
Wondering what to do on the night of Jan 22nd?
How about a head torch run in the Peak District followed by a bowl of chilli, and finished off with a screening of the acclaimed film Desert Running.
Where? Castleton YHA (Losehill Hall, Castleton, Hope Valley, Derbyshire, S33 8WB).
When? Run starts at 18.45 (arrive by 18.30) | Time for food and showers between 19:45 and 20:30 | Film starts at 20:30
Accelerate Sheffield will lead a Head Torch run from the Youth Hostel which will start at 18:45 promptly (arrive for 18:30). There will be a couple of groups, one faster than the other, so it should cater for all abilities. Bring your own lighting and kit.The runs will last 45mins to an hour. Also Scott Running will be there on the night with sample shoes for you to run in if you'd like to try them out (Kinabalu and the NEW Trail Rocket). There will also be a prize draw of one pair of (either) shoes for one lucky winner.
The Film.
A diverse cast of non-­?professional runners attempt to complete the most difficult ultramarathon race series on Earth. Their dramatic journey takes them across the World's most picturesque yet brutal landscapes, pushing their bodies, hearts and spirits through a myriad of external and internal
obstacles. DESERT RUNNERS delves into the mindset of ultra-­?athletes, and the complex ways in which human beings deal with both heartbreak and triumph.
Full description here.
Tickets are £6.00.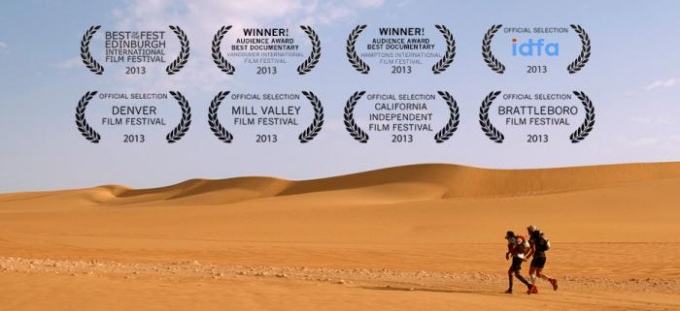 Here's the trailer to the film.