Mountaineer & quadruple amputee Jamie Andrew - Buxton Opera House 17th June
Mountaineer Jamie Andrew is appearing at Buxton Opera House on Sunday 17th June to talk about the horrific climbing accident which killed his climbing partner Jamie Fisher and resulted in him losing both his hands and feet.

In January 1999 Jamie Andrew and his friend Jamie Fisher climbed the North Face of Les Droites in the French Alps. On the second day of the climb they were caught in an unexpected, vicious storm which lasted five days and nights, pinning them to the summit with no hope of a rescue. With temperatures of minus 30C and windspeeds of 130km - conditions which the human body can't survive for very long - the pair were just clutching onto existence.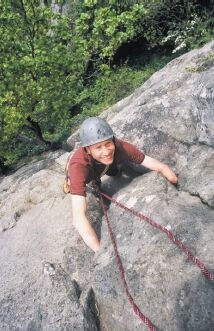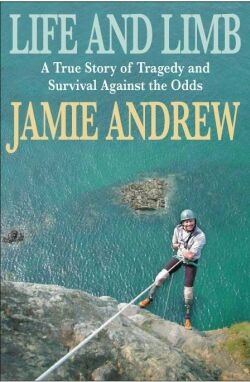 Jamie will talk about how he's gone on to climb mountains like Kilimanjaro, revisit the scene of his accident in the Alps, run the London marathon, and completed an Ironman triathlon as well as have three children with his then girlfriend and now wife Anna and his motto that nothing is impossible.

Jamie says: "Tragically during the final night Jamie Fisher died of hypothermia and I very nearly died too but amazingly I made it through that night and the next morning I was picked up by the helicopter in a traumatic and spectacular rescue in the nick of time. But by then I'd suffered extreme frostbite - in fact my hands and my feet were literally frozen solid. About ten days later my hands and feet - all of them - had to be amputated."

Remarkably Jamie learnt to walk again in just three and a half months. Jamie says: "My rehabilitation was swift but it didn't seem fast at the time because it was such an incredible period of my life. In actual fact it wasn't the worst time of my life, as you might think, but one of the most rich and rewarding times of my life because every day I was learning to do something I hadn't done the day before - I was learning to feed myself, to wash myself, dress myself, go to the toilet myself, learning to walk again and basically rebuilding everything in my life all over again. I was lucky in that I had fantastic support."

Jamie says: "The greatest limitations are the ones we put on ourselves. All the challenges we face in life are 95% mental challenges and only 5% other factors so for me not having hands and feet isn't a particularly big deal - as long as I can keep mentally motivated that's s all that matters, but having that mental strength is often easier said than done. We need to rely on and help each other to make the most of the potential we all have."
Press release - Thursday 7th June 2012
ENDS

Notes to Editors:

You can hear Jamie's talk at Buxton Opera House on Sunday 17th June at 7.30pm. (Click here for tickets)

His book 'Life and Limb - a true story of tragedy and survival against the odds' is available from his website

There's an audio interview with Jamie that can be streamed from our website or downloaded from iTunes or a shorter version on You Tube. Both can be embedded.

For more info, please contact Matt Heason, matt@heason.net, 20 Main Road, Grindleford, Hope Valley, Derbyshire, UK S32 2JN. 0044 (0)1433 639378 / 0044 (0)7966 529219