The European Outdoor Film Tour has begun its journey around Europe following the premiere in Munich last week. British climber Tom Randall, star of the E.O.F.T's headline film 'Wideboyz', is the face of the 2013/14 show which tours 200 venues in 9 European countries.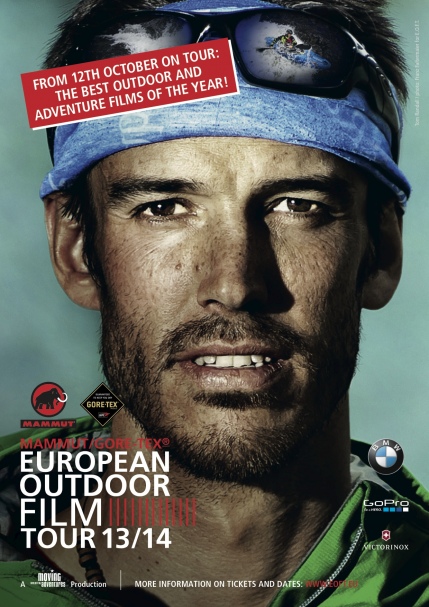 The two-hour programme features the E.O.F.T's special edit of 9 of the world's best adventure sports films. Last year was the E.O.F.T.'s first visit to the UK. This year it returns to Britain with new venues including the UK premiere in Edinburgh on November 15th and dates in Leeds (19th) and Liverpool (21st) as well as return trips to Glasgow (16th), Bristol (18th), Manchester (20th) and a double finale at the the Royal Geographical Society in London on 23rd November. Tom will join the show for live Q&A in both Liverpool and London.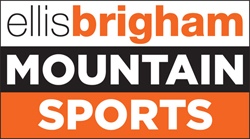 Tickets (£12) are on sale via outdoor clothing and equipment specialists Ellis Brigham both online and in store from branches in tour towns and cities. CLICK TO BUY TICKETS
Watch the E.O.F.T 2013/14 Full Trailer

Click here to read why top adventure sports athletes say the E.O.F.T is an unmissable experience.

8pm Friday 15 November - Portobello Town Hall, Edinburgh
7pm Saturday 16 November - The Mitchell Theatre, Glasgow
8pm Monday 18 November - St. George´s, Bristol
7.30pm Tuesday 19 November - The Carriageworks Theatre, Leeds
8pm Wednesday 20 November - Dancehouse, Manchester
8pm Thursday 21 November - The Epstein Theatre, Liverpool
2pm Saturday 23 November Royal Geographical Society, London
6pm Saturday 23 November Royal Geographical Society, London
Film programme:


Wideboyz - British climbers Tom Randall and Pete Whittaker are self-taught experts in strange sub-culture of offwidth-climbing - the most brutal form of crack climbing ("the size where nothing fits"). To the great astonishment of U.S. locals - they claim the first ascent of the world's toughest offwidth route in Moab (Utah). Their secret weapon? Two years spent training on a perfect replica of Century Crack, built in Tom's basement.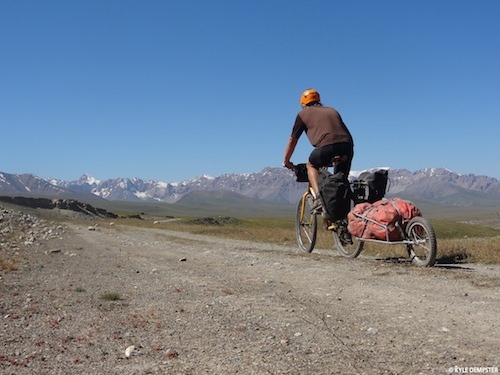 The Road from Karakol The American alpinist Kyle Dempster has chosen a far less secret but almost as isolated location for his road trip adventure from Karakol in Kirgysistan. With only a camera as a companion, he sets out on bike to climb the country's last unconquered peaks. Those are the facts. As for the rest? Only uncut memories - abandoned roads, ghost towns and an obligatory boozy session with the Kyrgyz military police. Between roaring rivers and huge mountain vistas, he comes to the conclusion that every adventure has its light and dark moments - and that we use the word "suffering" too frivolously.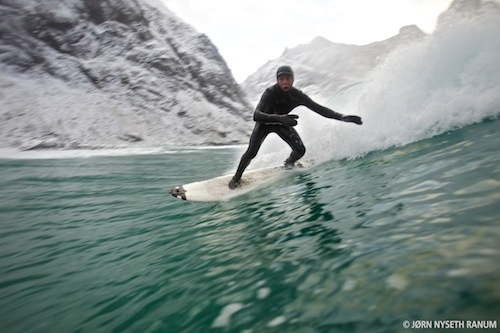 North of the Sun – the award-winning, surf/environmental documentary "North of the Sun". Picture a small hut, sheltered under the rocks on a lonely beach in the Arctic Circle that's not seen sunlight for more than two months. Built entirely from flotsam and jetsam, it's home to Norwegian surfers Inge Wegge and Jørn Nyseth Ranum. In search of the North Atlantic's best waves, the pair spend nine months cut off from civilisation - no internet, no commitments, no stress. Accessible only on foot, the bay's location remains a secret - "Everyone should find their own paradise." But nowhere's perfect. It so cold even their olive oil freezes and they have to boil water to defrost their surf boots. Winter becomes an endless quest to collect, saw and chop driftwood to stoke their recycled oildrum stove. But that's not all the ocean washes up on the shore - and so begins their campaign to clean up their beach and stop paradise turning into a rubbish dump.

Supervention: Freeriding on the next level with the stars of the international skiing and snowboarding scene. Filmed in Norway, Alaska, New Zealand, and

— a name you should remember! (The E.O.F.T. will screen an exclusive short 10 minute edited version of Supervention).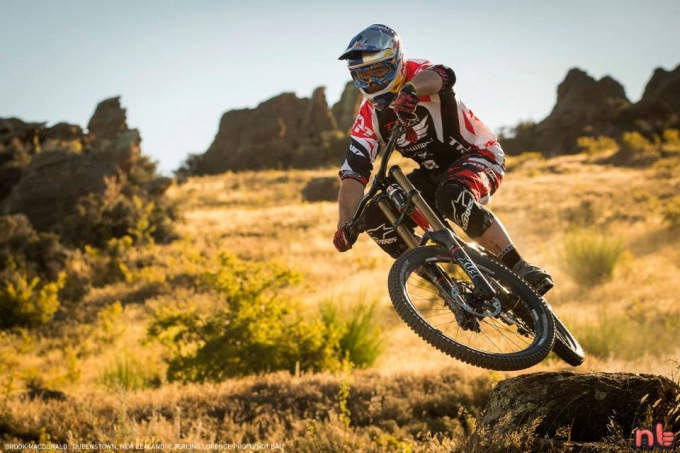 NotBad: This is a tale of epic adventure. A tale of seven brave riders who set out from the four corners of the globe to gather together under one roof in a town located at the ends of the earth. Set in the Queenstown, New Zealand the bicycle posse takes over dirt jumps, chase down sheep and massacre watermelons with chainsaws. This is a tale with no beginning and no end but where a few things happen in between. Things like eel fights. Yeah that's right... f'n eel fights. (The E.O.F.T. will screen an exclusive short 8 minute edited version of NotBad).

Cascada: No kayaker can resist the magic of the Mexican jungle with its torrential white-water canyons and waterfalls - even if the continuous rain and voracious mosquitoes turn the trip into an endurance test for the whole crew and their equipment.

Sound of the Void: Sébastien de Sainte Marie feels safer in the mountains than in a car or on a plane, even though the Swiss steep skier picks the lines hardly anyone else dares risk. On slopes like the 55-degree north face of the Gspaltenhorn one wrong move could prove fatal.

The Beginning: Water always finds its way—and the Deap canyoning team shows us how. The group plunges headfirst into numerous mountain streams and pools and proves that this wet and cold torrential fun can be taken to entirely new acrobatic levels. High diving is a thing of the past: canyoning is a must for all adrenaline junkies who love mountain and water sports - even if your trousers sometimes look worse for wear afterwards.

Petit Bus Rouge: Roll up! Roll up! The Frenchies Flying Circus is in town: they are the "enfants terribles" of the international B.A.S.E. jumping scene, putting on clown shoes before climbing, adjusting the wig before the next jump and most importantly: they don't take the state of affairs as seriously as it is! With daring stunts and reckless moves in dizzy heights, the circus crew of Petit Bus Rouge shows that adrenaline and humour go hand in hand. Touring Europe in their blazing red fire truck, these outdoor artists take you on wild ride as they're highlining on the Atomium, launching themselves from the truck in high speed and using their fellow paraglider as a catapult. Welcome to the greatest show on earth!

For the all the latest news, visit http://www.eoft.eu/programme-1314
Be Social:
http://www.facebook.com/eoftpage
http://www.youtube.com/user/EOFT0809
https://twitter.com/eoft
http://pinterest.com/eoft/

BACKGROUND INFO

The European Outdoor Film Tour - the biggest film event for the European outdoor community - returns for its 13th year. Featuring the pick of this year's best outdoor sports film and adventure documentaries in the world. The Film Tour is back on the road from October 12th with more than 200 events in nine European countries. Find out more about the films and tour dates on WWW.EOFT.EU

UK press contact:

For more information, press releases, posters, logos and high res images call please register at the online EOFT Press Room
Click on the poster above to download pdf version.

Or contact our UK PR, Lissa Cook on 07818 411 791 / 01663 751 126 / lissa@heason.net / @Heason_Lissa
Heason Events, Speakers, films & events for adventurous spirits and minds