Johnny Dawes Lecture - London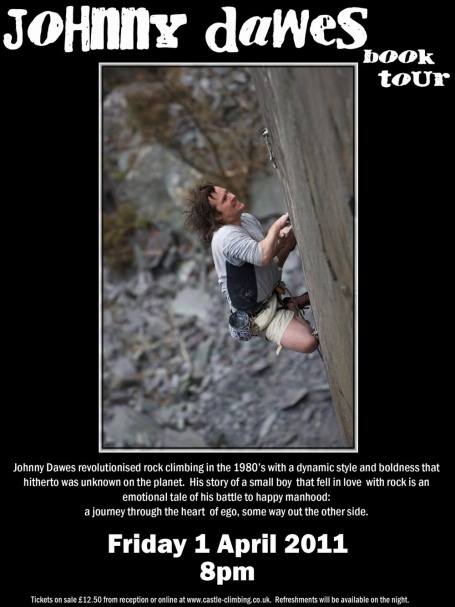 Friday 1 April 2011 – Johnny Dawes
Lecture: Reading from Johnny Dawes' new book (Duration: 90mins)
Johnny Dawes revolutionised rock climbing in the 1980's with a dynamic style and boldness that hitherto was unknown on the planet. His story of a small boy that fell in love with rock is an emotional tale of his battle to happy manhood: a journey through the heart of ego, some way out the other side.
8pm start Introductory short.
8.30pm Main event! Johnny Dawes lecture.
Refreshments will be available on the night.
£12.50 per ticket or £30 offer for all 3 lectures available to purchase here: http://www.castle-climbing.co.uk
Note that this date was originally March 24th.
Venue

The Castle Climbing Centre