Best Of Kendal Film Night - Nottingham
Every autumn, Kendal, on the edge of the Lake District, hosts one of the most prestigious Mountain Film Festivals in the world. There is a massive programme - unequalled in Britain. The Broadway Cinema in Nottingham is to show a selection of the very best films from the 2010 festival held in November. The films to be shown (announced on Nov 23rd) will be:
Wild Water – 30mins - A sensational film using the latest filming technology. Wild Water is a journey into the mind and soul of White Water - to a place where only river runners can go (winner of Best Film on Mountain Adventure)
Point Of No Return – 24mins - Only 24 people have reached the summit of Mt. Edgar in China's Sichuan Province, but none approached via the east side of the 22,368-foot mountain. Alpinists Jonny Copp and Micah Dash, followed by cameraman Wade Johnson were attempting a new route. As the group hiked toward base camp, they expressed concern about the warm weather. They were right to be worried. After three weeks in base camp with little progress, they decided to abandon the ascent and retrieve some gear they'd stashed higher on the mountain. As they proceeded, a massive avalanche let loose…
Wild Swim – 6mins - Kate Rew swims Rydal Water in the Lake District, where William Wordsworth lived for 37 years (winner of Best Film on Mountain Environment).
The Prophet – 35mins - Leo Houlding revisits his long-term project on the east face of El Capitan, which he describes as "the wildest climb I've ever been on". That's got to be some recommendation! (winner of Best Climbing Film & Grand Prize).
The Argentine Project – 6mins - Riding BIG mountain lines, half way round the world. Three friends take a gamble and hope to find the best mountain bike terrain in the world, with the help of Google Earth (winner of Best Short Film).
The Swiss Machine – 19mins - Ueli Steck may be the greatest speed alpinist the world has ever seen. In this film he tells the stories of his record-breaking ascents in the Alps, accompanied by stunning aerial footage of him racing up 8,000 foot alpine faces. Ueli joins Alex Honnold in Yosemite to attempt speed records there. His ultimate goal: take his one-man alpine speed game to the largest, highest walls in the world (winner of Best Film in Mountaineering).


Sun 5th December 2010. 8.30pm (Tickets)
Broadway Cinema, 14-18 Broad St, Nottingham, NG1 3AL
Tickets £6.50 concessions, £7.50 full
Box Office: 0115 9526611
Supported by: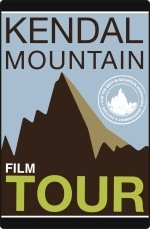 Venue

The Broadway Cinema