Retailing at £55 this is slightly more than I would normally pay for a pair of jeans. However I would not normally expect to be able to climb in a pair of jeans. Made with stretch denim I've found climbing in them to be a breeze, without them ever constraining my movement. They're a very stylish pair of trousres too, so after brushing the chalk off it feels perfectly natural heading straight into a restaurant after a session at the wall. They also draw quite a few positive comments (something I am not used to regarding my dress sense!). So far there is no sign of wear and tear, and that's having worn them fairly regularly for the past two months. They are a very dark blue which suits me fine, but isn't everybody's cup of tea. The best thing about them is the fit. You can tell Ben (Moon) is a tall and thin climber! They are plenty long enough in the leg, and slim in the waist. And that doesn't happen often!
There is one niggle though. The double pockets at the back mean that there is a little more stitching than normal and it can take a little shuffling around to sit comfortably without any of it poking you in the bum. And I think they could do with one or two more belt loops.
Two trousers in one then, so very good at the price.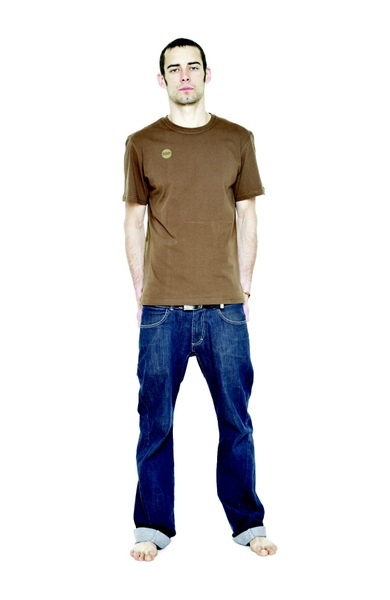 Here's the blurb from the Moon website:
Made from hard wearing stretch denim, the Skink jean is one of the only products we've designed where our "less-is-more" philosophy may have slipped a little...! Creating this item was almost as much about style as function. Even so, the heavy stretch denim makes this a tough, practical garment that can take some abuse.
We've used a generous cut for a loose, comfortable fit, and included the familiar diamond crotch for total flexibility and strength. Cool looking AND capable: sounds pretty much the epitome of MOON Climbing after all! We've seen climbers sponsored by other companies cruising around town in these. What more can we say?