Montane Cordillera Thermal Tights
It took me a few years to pluck up the courage to start wearing running tights. A few years of cold knees and scratched calves! A few years further on down the line and I've just got my first pair of thermal tights. When you think thermal, don't be sucked in by the thin and baggy grey under trousers that you wore as a kid on cold winter walks to school, these are simply a warmer, thicker version of your usual running tights, providing additional protection when the temperatures drop.

Weighing in at 320g they are surprisingly light for a relatively chunky piece of kit. They are not waterproof, but certainly keep out splashes and right rain. They are very comfortable, with a soft inner. The thighs and ankles have a vertex like outer meaning that they keep the wind out very well. They have one small zipped pocket on the back, as well as a couple of elasticated gel pockets - a handy little feature. The waist is tightened by an elasticated drawstring, and the ankles have a short zip on each. I would like to have seen a few more reflective strips on them, but arguably these are tights that will be worn predominantly on the fells.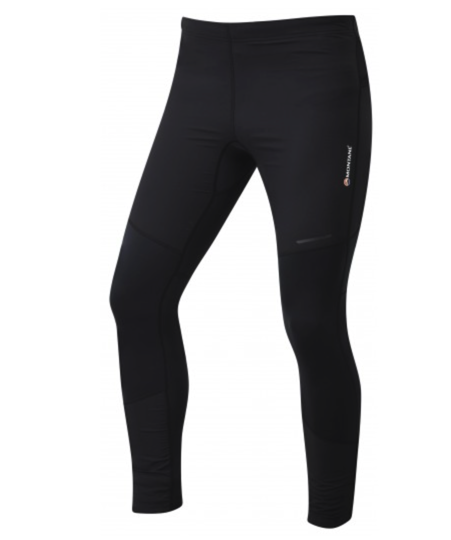 Having had a relatively mild winter I've not had cause to wear them as much as I'd have liked, but when I have, I have been impressed. They are comfortable, there is no twisting of the legs over time, and they've kept me both warm and dry. My only complaint is of the size. I went for a large, and they are a little on the short side, riding very low on my hips which takes a bit of getting used to.

They retail at £75 which I'd say is a reasonable price for a fairly specialist bit of kit, especially for anybody who suffers from cold knees in the winter!

More info on the Montane website.