I learned a useful lesson last night. The problem is it's one I have learned a thousand times before.
I got a road bike back in November and rode it quite a bit over the winter and spring. For whatever reason I didn't ride it so much during the summer - too much else going on I suppose. Anyway, I took it out the shed yesterday afternoon after seeing a friend posting a pic on Facebook nudging folk to get out for a lunch time ride or run in the glorious sunshine which surely wouldn't last. I only had half an hour so I headed out on my regular 'quick blast' route. It starts flat for about 300m and then heads steeply up hill for about 500m. Previously I've sprinted up the hill and felt pretty wobbly by the top. Yesterday I took it easy, still pushing hard, but staying within my comfort level. I crested the hill and was able to ride out the next couple of undulating miles with relative ease and at a good pace. The route then charges up Froggatt hill, a local test-piece of endurance cycling. Again I said to myself "you've not been riding for ages so take it easy". So I did. At the point where I am normally flagging, about 2/3 of the way up the hill, I was able to maintain the steady pace I was riding at, all the way to the top. The sprint back down to the village was fairly straightforward. I was somewhat surprised to get back and find that I'd knocked 30 seconds off my previous best time for the loop!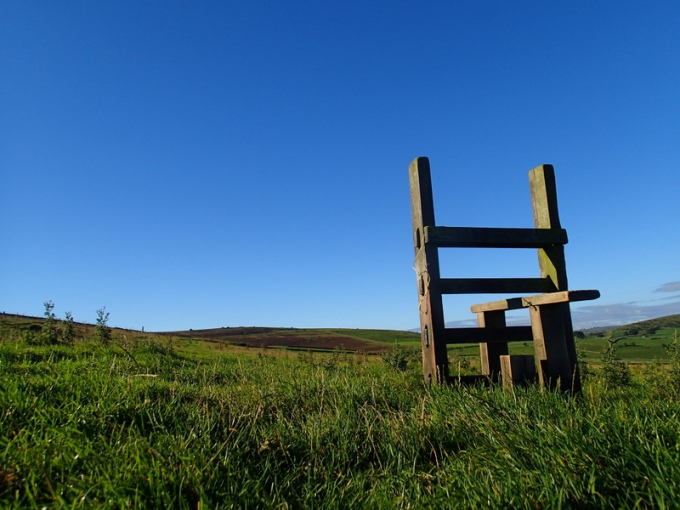 I ran past this syle on Sunday morning. Actually, I ran past it, and then thought what they hell, and came back to climb over it. I was a third of the way into a 21 mile run, but the weather was so nice that I didn't mind slowing the pace a little to climb over an entirely pointless style for the fun of it...
Now I know that pacing is all important, not just whilst riding a bike or running a race, but in life in general, but this was a bit of an eye-opener. How could I perform better, having not been on a bike (in anger) for about 2 months, than I had whilst I was training for a triathlon on that very same route? It's made me re-assess my excercising in general, but also to think a little more seriously about slowing down my work day, not always having my mobile phone on me (or at least not always answering it in case it's something important), saying no a little more often. Presumably if I can apply the same ethos to life in general as I did to the ride yesterday things will be rosy... We'll see.