Inspired by this UKClimbing article and Rachel Hoyland's Blog I thought I'd pop up to Froggatt this morning to see what conditions are like. I've also been being harangued by Dave Musgrove to start posting pics of where the drifts are so that he can start heading out for some snowballing (hihgball climbing above drifts).
My wife left for work this morning at 7.30. No she didn't. She was back inside a few minutes later for a kettle of boiling water to free the wipers. -13 the car was registering! -16 according to others in the same boat. She eventually got off. I took the boys to their childminder and headed out into the cold. I've not known it that cold in the Peak before (without a wind). Trees and bushes glistened. Breath turned instantly to great plumes of condensate. Ears, fingers and toes all immediately began to tingle.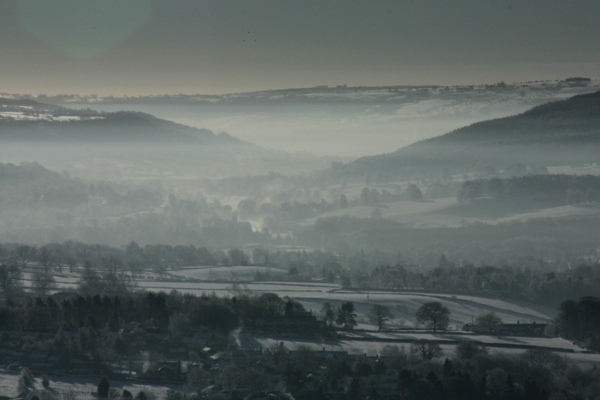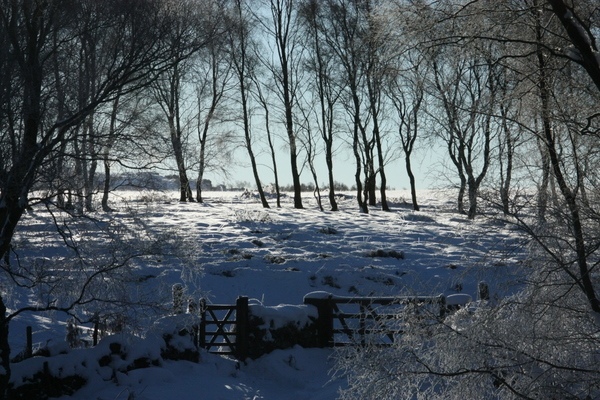 As I climbed higher towards the edge, following ski tracks from the weekend, it began to get warmer. I don't just mean warmer because I was expelling energy. There was a serious temperature inversion going on, but without the normal depressing white cloud.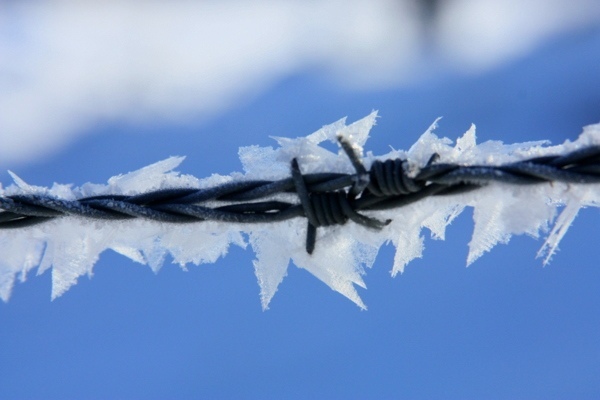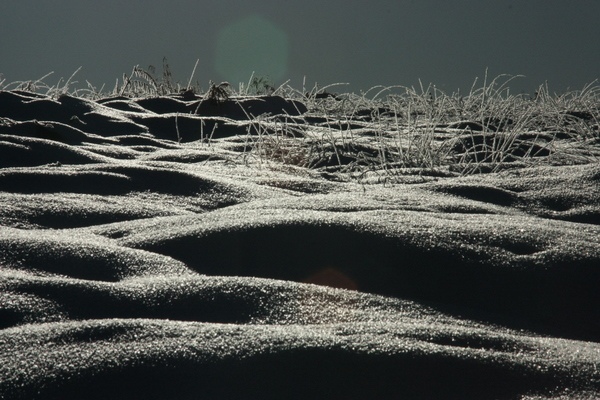 I arrived on the top track and almost missed it - I would have done were it not for another set of tracks. More importantly I was back out into the sun after a very shady climb up. Gloves off, camera out, it was a joy crunching along - can't remember snow that crunchy outside of ski resorts. Up ahead movement caught my eye as a pair of deer joined the path at a safe distance.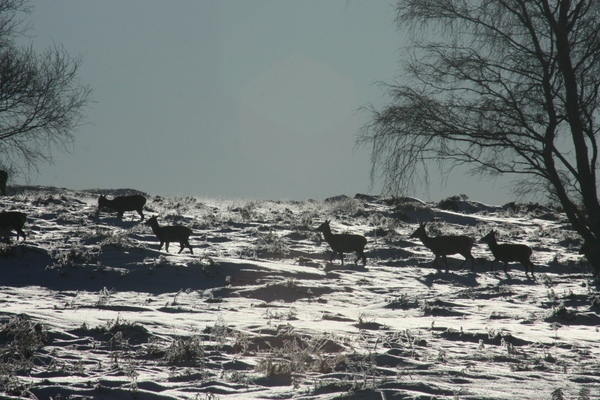 They trotted along ahead of me and then skitted off to join a herd of 30 or so. Magic moments spent watching them before heading on to the Pinnacle.
Down the gulley and time to inspect the faces. Somebody was obviously here yesterday on the wall right of Oedipus.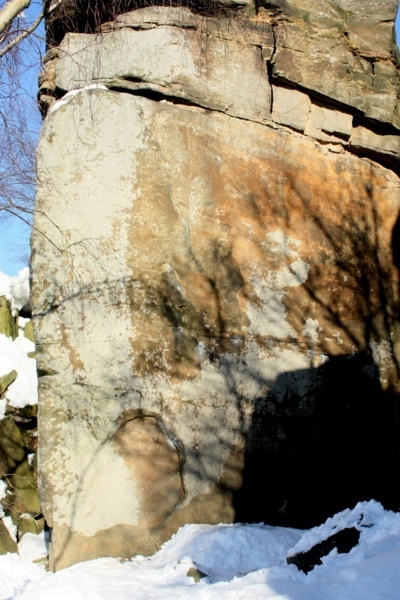 It's chalked, clean and bone dry, with an 18 inch solid snow platform complete with boulder pad imprints below. Somebody must have enjoyed a beer last night. Downhill Racer is clear of snow and has a nice white drop zone.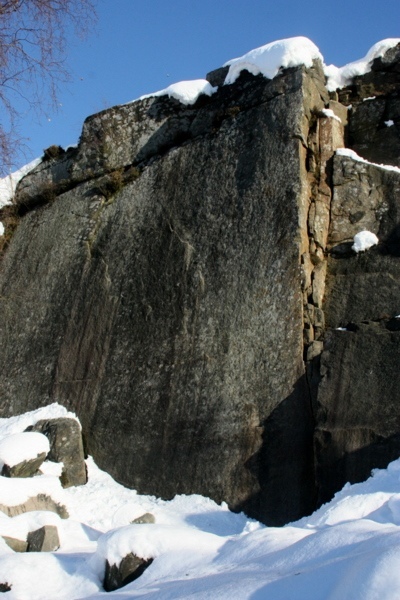 The Great Slab has two hanging ears of snow which would not take much dislodging, however the middle of the slab is overhung by an ominous bigger brother which has obviously done some melting over the weekend.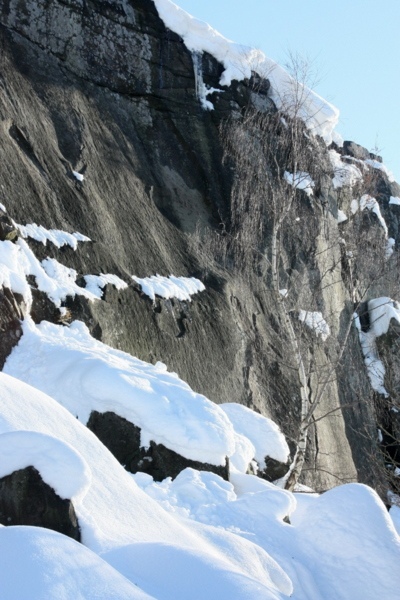 Brown's Eliminate looks mint, again with a decent drop-zone, whilst Slingshot to it's right would not require much in the way of snow re-arranging to turn it into a very safe proposition.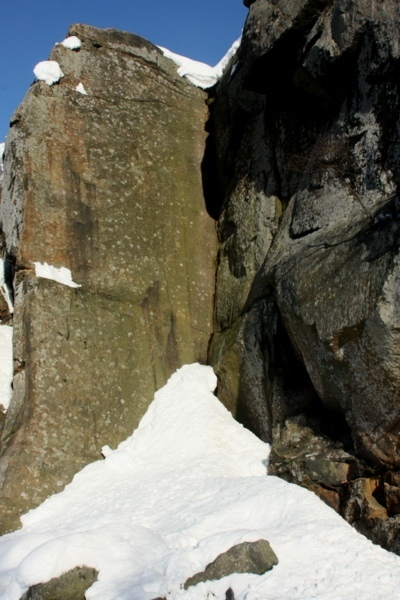 That was it. A quick hit. I actually regretted not taking my boots for a sneaky solo of Chequers Buttress, but the run down through the trees was a buzz enough. Considering a jump off Calver (New) bridge tonight to break through the ice...