Earlier this year a bunch of mates and I headed up to Stanage one night to play in the snow. It was one of the most memorable nights ever. There was so much snow it defied belief. I Blogged about it at the time. The downside was that we left it till the very last opportunity. Having been below zero for what felt like months, with the snow accumulating into ever deeper drifts and cornices, the day after we went up, the big thaw happened and we didn't get another chance.
So last night I headed up to Millstone with my mate Ian. It was cold, -8 at Surprise View car park and I'd forgotten my coat and hat. We were on a mission though. This time, instead of frivolously playing in the snow, the aim was to experiment with some torches and a camera and see if we could take any half interesting shots of the snowy crags at night time (I was inspired by Rachel Hoyland's Blog at the weekend on Millstone). The focus seemed to keep the cold at bay - along with Ian's hot orange squash with fresh ginger, and home-made slow gin! It was quiet, cold and very, very clear. Sheffield doesn't half emit a lot of orange light into a clear night-sky. Next time I'll try to get a climber or two along to give some context.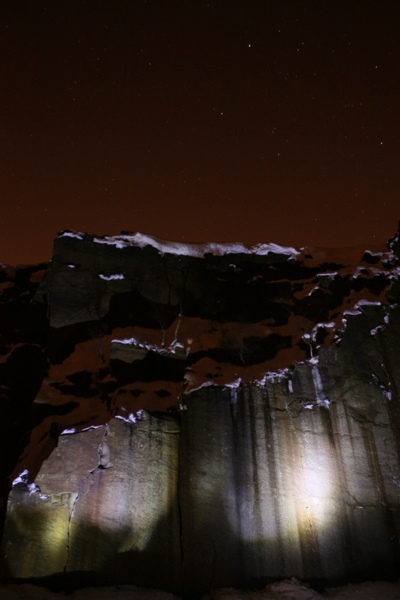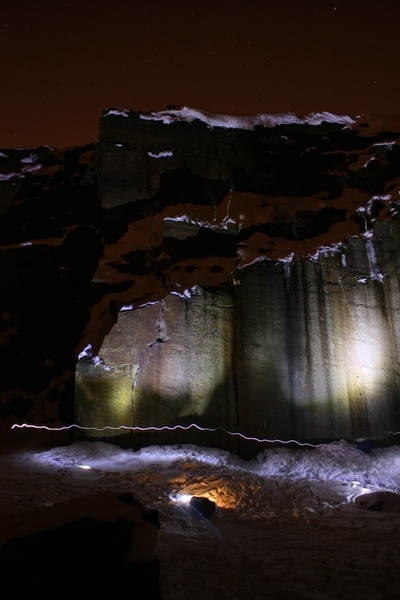 Two shots of the Embankment Slab.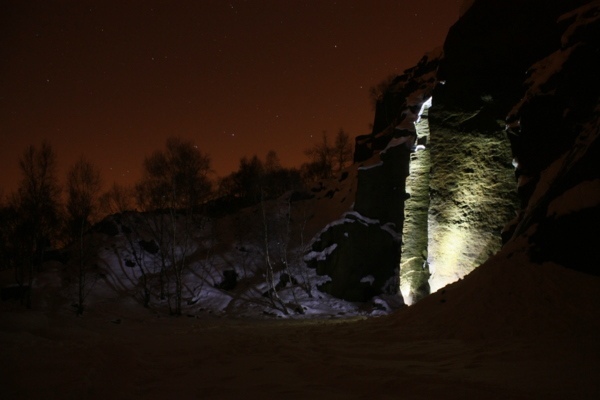 Edge Lane and Master's Edge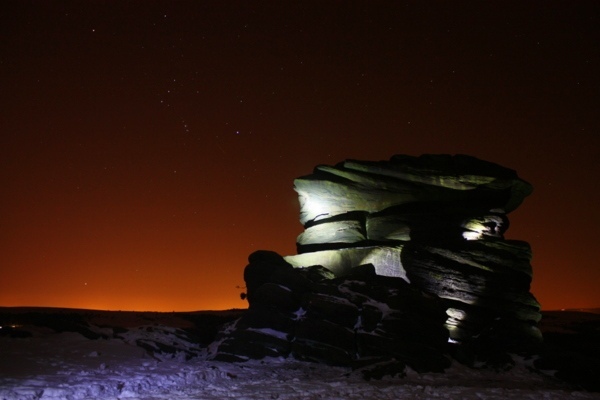 Mother Cap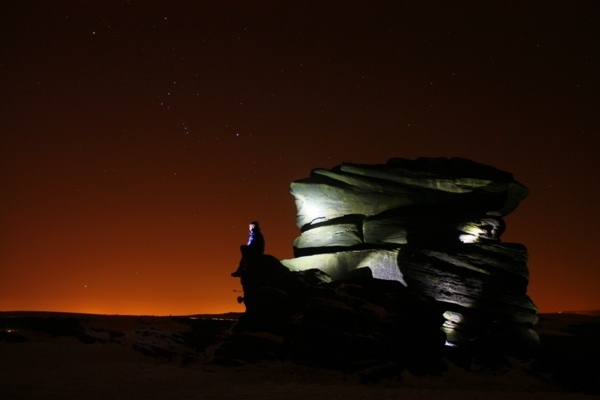 Mother Cap