Taking Risks With Your Kids
Having just written a review on a kids helmet it's nice timing that Boo Magazine have just published an article I wrote a while back on taking risks with kids. I can't re-print the whole thing here, but here's the first paragraph:
"Don't walk on the cobbles – you might slip". I honestly heard a parent say that to her daughter last summer. I was so tempted to splutter a "for goodness sake why?", but thought better of it and let them go on their way. It's stuck with me though, probably because I sit at the other end of the spectrum to that particular parent and was encouraging my eldest (three at the time) to skid as far as he could on the smooth stones.
You can read the rest here.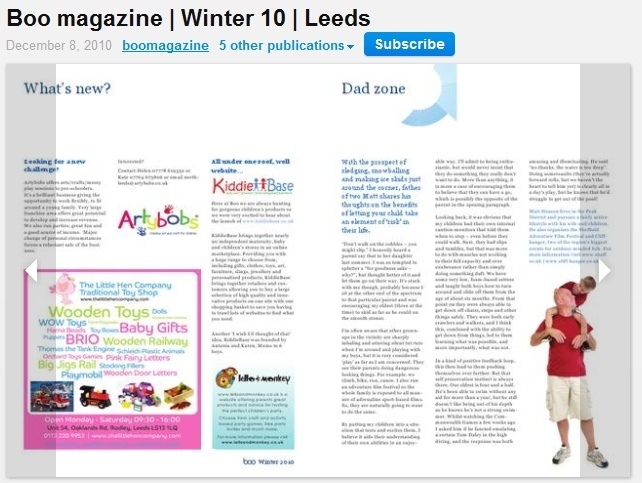 Boo is a free magazine aimed at parents/carers and their 0-12 year olds. It contains informative articles, fun activities, and ideas on where to go.
By the way, that is not a picture of me or either of my boys...
A while back I also contributed to a very good article written by Sarah Stirling for UKClimbing called Climbing Dads. She also wrote on on Climbing Mums.