CYCLE TO THE CINEMA – WEDNESDAY IN HATHERSAGE FOR 'A SUNDAY IN HELL'


PLEASE LIKE 'CYCLE TO THE CINEMA' ON FACEBOOK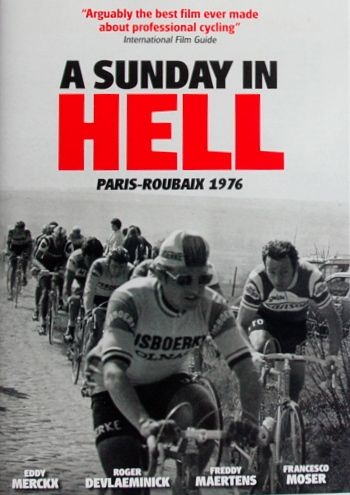 After another sell-out screening at the Peak District film night series 'Cycle to the Cinema' for Sir Bradley Wiggins in 'A Year in Yellow', Heason Events is proud to present the 1976 cycling classic 'A Sunday in Hell' about the legendary one-day Paris-Roubaix race.
With 254km and 27 cobbled sections and often atrocious weather and road conditions, it's not for nothing that the race is nick-named 'Hell of the North'.
When: 8pm, Wednesday 28th August 2013
Where: Moorlands Discovery Centre, Longshaw Estate, nr Hathersage
How much? £6 (£2 extra for tea/coffee) + booking fee
Join the Facebook event: https://www.facebook.com/events/360469394053216/
Buy tickets: http://www.eventbrite.co.uk/event/6816637747
Cycle to the Cinema is the latest venture from Sheffield Adventure Film Festival and Buxton Adventure Festival organiser Matt Heason (Heason Events) in partnership with the National Trust's Longshaw Estate Moorland Discovery Centre near Hathersage and the University of Derby, who last year opened their Oaklands Manor Outdoors Leadership Centre at their Buxton campus.
Film Synopsis:

"Action, drama, torture, and even heroism." Logging miles and investigating the most quotidian details, Jørgen Leth's A SUNDAY IN HELL (111 minutes) tenderly investigates the potent cocktail of culture and humanity that add up to a bicycling championship.

The subject is the legendary Paris-Roubaix race, and Leth's production deploys a small army's worth of camera positions.


Whether you wear one of those silly-looking biker caps every day or you've never gripped a pair of handlebars in your life, you'll be pulverized by the cinematography: regularly zooming in on individual participants from parallel cars, bikes and helicopters, the camera tracks rivers of bikes as they bend along sunny curves and the race guts entire towns, trickling out into the countryside.

The relationship between camera and subject make for a gruelling, classic documentary that feels closer to live dance; the dust-caked faces of the agog spectators will match your own.

"You can see every bead of sweat on the cyclists and every smashed-up ankle. It really makes you never want to get on a bike again. But it is an amazing film." - Nick Fraser, BBC

"Arguably the best film ever made about professional cycling." - Peter Cowie, International Film Guide

Organiser Matt Heason of Heason Events said, "It was brilliant to see so many people coming by bike to the last 'Cycle to the Cinema' night to watch 'A Year in Yellow' about Sir Bradley Wiggins' Tour De France and Olympic double victory. We counted 39 bikes parked outside the National Trust's Moorlands Discovery Centre. That means 4 out of 5 people in the audience came by bike. It also meant a busy night for the University of Derby Buxton students who were on hand to offer free bike servicing."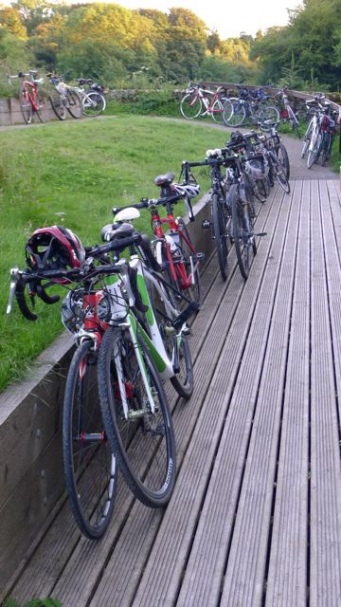 "Thank you as ever to the University of Derby for their enthusiasm and commitment to promoting outdoors sports and activities and to Over Ride Cycleworks in Sheffield and Torq Fitness for prizes to encourage the audience to cycle to the cinema and Design Everything for our bike gear-themed logo."
"There's a real buzz about cycling in Sheffield and the Peak District at the moment with the Tour de France coming to Sheffield and the first ever Peak District Cycling Festival next month. I'd also like to put in a shameless plug for a new sportive I'm helping to organise in my own village - the Grindleford Goat ride on Sunday 14th September to help raise money to set up a community shop in our village church's vestry."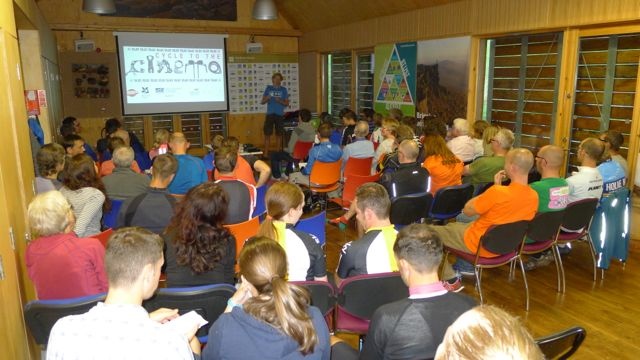 Helen Tuck, Visitor Experience Manager with the National Trust in the Peak District says, "We are really excited to be a part of this new & exciting venture in partnership with Heason Events, which celebrates and encourages cycling and brings people out to Longshaw, one of our most beautiful places in the Peak District and just 7 miles from Sheffield, and with the added bonus that for most people it will be down hill all the way home!"

Dr Peter Dewhurst the Strategic Director of the University of Derby's Buxton campus commented, "I am extremely pleased that the University was asked to become involved in this event as it reflects our mission to support local communities and to promote the health and wellbeing agenda through outdoor activities and sport."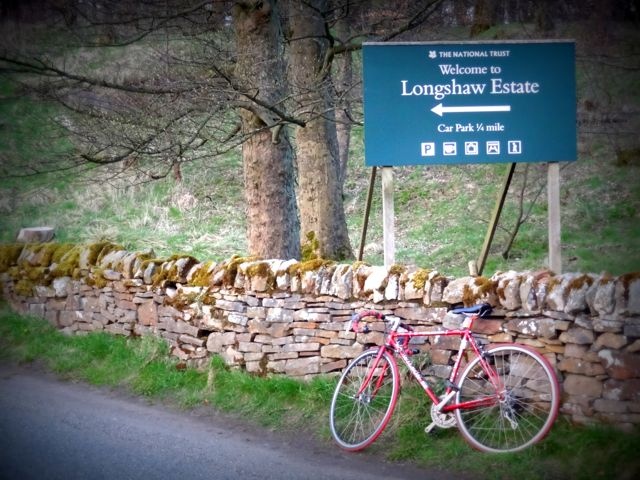 "It also provides staff and students based at our Oaklands Manor Outdoor Leadership Centre with an opportunity to undertake hands-on practical work that is so vital in ensuring our degree programmes are up-to-date and relevant."

Perks & Prizes for Pedallers: You don't have to come on your bike and we won't just be showing cycling films but as an incentive for anyone arriving on two wheels this month we'll have a special package including a Torq energy gel, entry into a prize draw to win a free in-store Platinum Bike Service at Sheffield's Over Ride Cycleworks. University of Derby students will also be on hand to help with cycle repairs and basic bike maintenance.

The following screening is the Best of Sheffield Adventure Film Festival 'ShAFF Shorts' on Thursday 12th September https://www.facebook.com/events/389855067801127/

ENDS

PRESS RELEASE 19 August 2013
BUY TICKETS (£6 or £8 with coffee & cake)
Created with flickr slideshow.
Click here to download high res images
MORE ABOUT CYCLE TO THE CINEMA

How much? All Tickets £6 (entry), Per Item £2 (tea/ coffee and cake - please order in advance)

Q. Is Cycle To The Cinema suitable for children?
A. We don't know which films we will be screening beyond the next event or two, but our aim is to show films that will appeal to older kids. There may be some strong language from time to time, but it will generally be in the context of somebody doing something difficult or scary. From time to time, during the school holidays, we will be putting on sessions aimed specifically at younger kids.

Q. Will refreshments be available?
A. Yes – when ordering your ticket online you will have the option of ordering tea / coffee and cake for £2.

Q. Where is the Discovery Centre?
A. It's a stone's throw from the junction of the Hathersage and Grindleford roads, just a few hundred metres from the Fox House Pub. You can use this map.

Q. Will there be tickets available on the door?
A. That depends on how many we have sold out in advance. We recommend buying your tickets in advance. We'll endeavour to keep the Facebook Event page updated and let you know if the event has sold out in advance.

Q. Will I be allowed in if I have not cycled to the event?
A. Yes you will. We won't be checking to make sure that people have cycled to the event. We hope that you do.

Q. Is there a secure place to lock my bike?
A. The short answer is no. However there is a large area immediately adjacent to the cinema room where you can store your bike away from prying eyes. We recommend that you bring your own lock and either lock your bike to itself, or better still, to one or two other bikes.

Q. Is it actually a cinema?
A. Not in the strictest sense of the word. It's a lovely wood panelled room, with comfortable plastic seats, a decent in-house sound system, a projector and a screen.

Q. Are there showers?
A. No, but there are toilets!

Q. Will there be alcohol for sale?
A. Unfortunately not. We've decided that encouraging you to drink, and then to send you off careering down hill in the dark on a bike, would not be entirely responsible. If you are dead set on a crafty pint the Fox House is only a few hundred metres away.

For press & media enquiries, please call Lissa Cook on 07818 411 791 or lissa@heason.net or call Matt Heason on 07966 529 219.
High res images can be downloaded for one-off editorial use only here: http://www.flickr.com/photos/lissacook/sets/72157633379086263/
Or for National Trust enquiries contact Jenny Gerrans, Community & Learning Officer, National Trust - Peak District on 01433 637907 / 01433 670368 http://nationaltrust.org.uk/longshaw
Venue

Longshaw Discovery Centre, Hathersage