European Outdoor Film Tour 2012/13 tickets selling like hot cakes
The 2012/13 European Outdoor Film Tour has launched in style with 8 of its first European dates selling out in the first week and just a handful of tickets left for the last UK tour night at the Royal Geographical Society (28 November). But don't worry, there are three other UK tour dates in Manchester (25 Nov), Glasgow (26th) and Bristol (27th).
SAVE & BUY TICKETS NOW (£12 in advance or £14 on door) FROM ELLIS BRIGHAM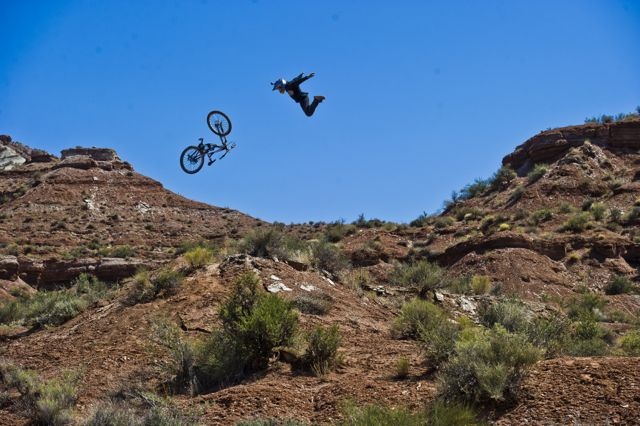 From 'Where the Trail Ends' (Media download this and other high res images from the EOFT press room).
The programme is a special two-hour edit of nine of the world's best adventure sports short films and documentaries. It includes a last minute addition after French singer ZAZ climbed Mont Blanc to give a mini-concert with her guitarist and bassist singing 'Je Veux' at 4,810m.

This year's line-up also features 'A New Perspective' with incredible footage of David Lama, Peter Ortner and Corey Rich summiting the 6,251m Nameless Tower in Pakistan, also known as Trango Tower, part of the Karakoram mountain range. (Check out the trailer here).
The programme is packed with elite, adventure sports athletes like mountaineers Conrad Anker, Jimmy Chin and Renan Ozturk attempting the climb of their life in 'The Shark's Fin', scaling the 9,000m granite wall of Meru in central India just six months after Renan seriously injured himself in a skiiing accident.
Other highlights include:

Red Bull's eagerly awaited freeride mountain-bike epic 'Where the Trail Ends' with Darren Berrecloth and co pushing themselves to their limits.
King of the Slackline 'Sketchy Andy' back-flipping on a highline. It's part insanity, part genius and totally unmissable.
Whitewater master Ben Marr literally playing with fire in Skip Armstrong's latest, most mystical kayak short 'Shapeshifter'.

Plus Xavier de la Rue on a mega Alaskan snowboard adventure '2112'; two Australians driving themselves to the edge of Arctic madness on their custom built inflatable vehicle in 'The Crossing'; and the breath-taking 'Birdmen' jumping off mountains and skimming cliffs in their proximity flying wingsuits.
WATCH EOFT 2012/13 TRAILER:
Check out the other film trailers on the EOFT You Tube Channel
Ulf Michels from EOFT tour organisers Moving Adventures said: "In 'The Crossing' Chris Bray says 'Every kid dreams about having crazy adventures - some of us don't lose those fantasies'. The EOFT programme is all about living your dreams, exploring your boundaries and pushing yourself to the limits."

"We're not joking when we say if we find 10 minutes boring we'll cut it out. This is two hours of the most intense experiences, the most emotional journeys and the best action adventure you'll see on film this year."

"We're delighted ticket sales are going so well. Britain has some of Europe's best centres for adventure sports and we can't wait to bring the tour to UK audiences for the first time ever."

ENDS
Click here to download pdf version of this press release
Notes to Editors:
Tour details:
CLICK HERE FOR FULL DETAILS OF ALL UK ADVANCE TICKET SALES & EVENT LOCATIONS.
Manchester Dancehouse, 8pm 25th November (click here for Manchester Ellis Brigham store details)
Glasgow Film Theatre, 8pm 26th November (click here for Glasgow Ellis Brigham store details)
St George's Bristol, 8pm 27th November (click here for Bristol Ellis Brigham store details)
Royal Geographic Society London, 8pm 28th November (click here for details of various London Ellis Brigham stores)
For more info, images, logos & press releases either email Heason Events PR Lissa Cook or call 07818 411 791 or register & download them from the EOFT press room.