CYCLE TO THE CINEMA - NEW PEAK DISTRICT ADVENTURE FILM NIGHTS

Heason Events - Peak District based organisers of the annual Sheffield Adventure Film Festival and Buxton Adventure Festival - are launching a new series of film nights in partnership with the National Trust's Longshaw Estate Moorland Discovery Centre near Hathersage and the University of Derby, who last year opened their Oaklands Manor Outdoors Leadership Centre at their Buxton campus.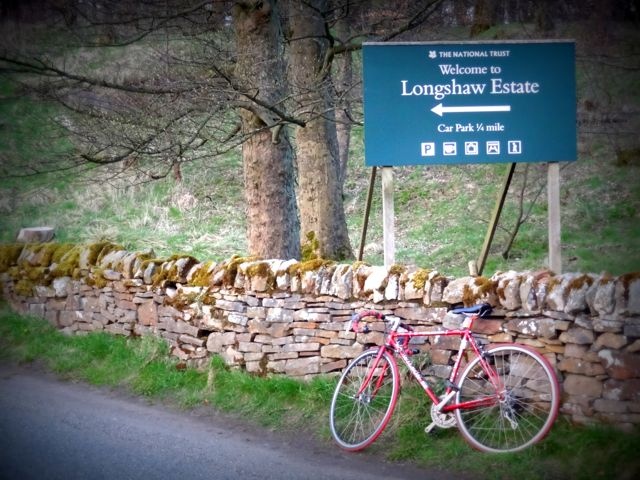 Cycle to the Cinema's rolling programme of films will start on Thursday 6th June with the epic round-world cycle trip 'Janapar - Love on a Bike', winner of the ShAFF 2013 Best Spirit of Adventure Film award.

Perks & Prizes for Pedallers: You don't have to come on your bike and we won't just be showing cycling films but as an incentive for anyone arriving on two wheels this month we'll have a special package including a Torq energy gel, a National Trust wrist band, entry into a prize draw to win a free in-store Platinum Bike Service at Sheffield's Over Ride Cycleworks. University of Derby students will also be on hand to help with cycle repairs and basic bike maintenance.
Bike Geek Competition: There's also a DVD of The Collective's award-winning anthology of mountain bike films up for grabs if you can name all 6 bike component's making up our logo designed by Design Everything's Paul Barton. (Enter on the night or in advance by email to matt@heason.net).
BUY TICKETS (£6 or £8 with coffee & cake)

Created with flickr slideshow.
Click here to download high res images
Adventure Sports Events consultant Matt Heason said, "I've been really encouraged by the popularity of ShAFF. Ticket sales have trebled over the past three years. Last year we set up the Buxton Adventure Festival with speakers and films and 100% of the audience said they'd come again. So I was delighted when the National Trust approached me. Longshaw Estate's Moorland Discovery Centre is a great venue to establish a film night in the heart of the Peak District and close to Sheffield, showcasing a range of incredible adventure films on a more regular basis than BAF and ShAFF. I'm also grateful to our sponsors the University of Derby for their enthusiasm and commitment to promoting outdoors sports and activities".

"I'm a climber but I've become a keen cyclist myself. With the phenomenal growth in cycling and the Tour De France coming to Yorkshire I wanted to encourage and inspire people to get out in the great outdoors. It's not just for cyclists and we won't just be showing cycling films. It's about embracing the spirit of adventure whether you're an elite athlete or a ordinary bloke like Tom Allen who in Janapar sets out on a round the world bike trip that turns his world upside down."

"If there are any aspiring adventure film-makers out there, I'm keen to showcase local talent with shorts ahead of the main bill so please do get in touch."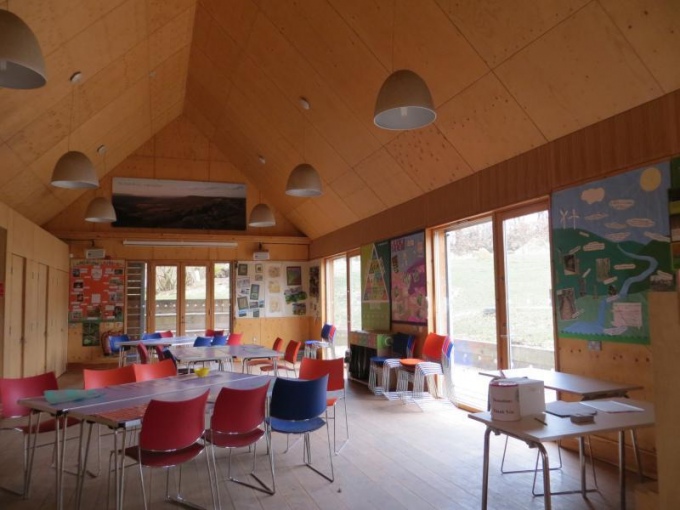 Helen Tuck, Visitor Experience Manager with the National Trust in the Peak District says, "We are really excited to be a part of this new & exciting venture in partnership with Heason events, which celebrates and encourages cycling and brings people out to Longshaw, one of our most beautiful places in the Peak District and just 7 miles from Sheffield, and with the added bonus that for most people it will be down hill all the way home!"

Dr Peter Dewhurst the Strategic Director of the University of Derby's Buxton campus commented, "I am extremely pleased that the University was asked to become involved in this event as it reflects our mission to support local communities and to promote the health and wellbeing agenda through outdoor activities and sport."

"It also provides staff and students based at our Oaklands Manor Outdoor Leadership Centre with an opportunity to undertake hands-on practical work that is so vital in ensuring our degree programmes are up-to-date and relevant."

Tom Allen, Adventure traveller, author and filmmaker said, "The Cycle to the Cinema concept is a great idea — long midsummer evenings are perfect for bike rides, and the theme of discovery couldn't be more appropriate to Janapar, a film about finding what you're looking for when you least expect it! It's a great honour to kick off what sounds like becoming a fantastic series of events."
ENDS

PLEASE LIKE 'CYCLE TO THE CINEMA' ON FACEBOOK
MORE ABOUT CYCLE TO THE CINEMA
When? 8-10pm, Thursday 6 June (Future dates for your diary: 8-10pm Tuesday 2 July; 2.30pm Tuesday 6 August - aimed at families; 8-10pm Wednesday 28 August; 8-10pm Thursday 12 September - films tbc).

Where? Longshaw Moorland Discovery Centre, near Hathersage

Film? Janapar - Love on a Bike

How much? All Tickets £6 (entry), Per Item £2 (tea/ coffee and cake - please order in advance)

Q. Is Cycle To The Cinema suitable for children?
A. We don't know which films we will be screening beyond the next event or two, but our aim is to show films that will appeal to older kids. There may be some strong language from time to time, but it will generally be in the context of somebody doing something difficult or scary. From time to time, during the school holidays, we will be putting on sessions aimed specifically at younger kids.

Q. Will refreshments be available?
A. Yes – when ordering your ticket online you will have the option of ordering tea / coffee and cake for £2.

Q. Where is the Discovery Centre?
A. It's a stone's throw from the junction of the Hathersage and Grindleford roads, just a few hundred metres from the Fox House Pub. You can use this map.

Q. Will there be tickets available on the door?
A. That depends on how many we have sold out in advance. We recommend buying your tickets in advance. We'll endeavour to keep the Facebook Event page updated and let you know if the event has sold out in advance.

Q. Will I be allowed in if I have not cycled to the event?
A. Yes you will. We won't be checking to make sure that people have cycled to the event. We hope that you do.

Q. Is there a secure place to lock my bike?
A. The short answer is no. However there is a large area immediately adjacent to the cinema room where you can store your bike away from prying eyes. We recommend that you bring your own lock and either lock your bike to itself, or better still, to one or two other bikes.

Q. Is it actually a cinema?
A. Not in the strictest sense of the word. It's a lovely wood panelled room, with comfortable plastic seats, a decent in-house sound system, a projector and a screen.

Q. Are there showers?
A. No, but there are toilets!

Q. Will there be alcohol for sale?
A. Unfortunately not. We've decided that encouraging you to drink, and then to send you off careering down hill in the dark on a bike, would not be entirely responsible. If you are dead set on a crafty pint the Fox House is only a few hundred metres away.

For press & media enquiries, please call Lissa Cook on 07818 411 791 or lissa@heason.net or call Matt Heason on 07966 529 219.
High res images can be downloaded for one-off editorial use only here: http://www.flickr.com/photos/lissacook/sets/72157633379086263/
Or for National Trust enquiries contact Jenny Gerrans, Community & Learning Officer, National Trust - Peak District on 01433 637907 / 01433 670368 http://nationaltrust.org.uk/longshaw
Venue

Longshaw Discovery Centre, Hathersage