HELLRIDER - HEAVENLY OPPORTUNITY FOR HENLEY BUSINESSES AND BANDS
Organisers of the HellRider - The Devil's Duathlon, which is moving to Henley's Hambleden Estate from its previous venue in High Wycombe, want to grow the race into an annual sporting festival with local exhibitors and entertainment.

The 8 hour long, off-road, team mountain bike/trail run relay will take place on Saturday 11th May. Adventure race specialists TrailPlus are appealing to Henley businesses, arts, crafts and traders to be part of the event village. TrailPlus founder Paul Magner is also looking for local singers and bands to perform at the post-event party.

HellRider is a unique race that offers a challenge for every ability from teams of three or five to endurance athletes racing solo. The fiendish format of alternating circular 5k trail run and 7.5k mountain bike loops attracted more than six hundred participants last year.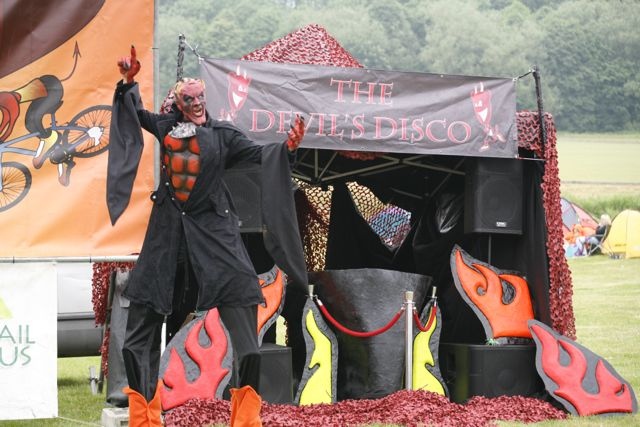 Race Director Paul Magner says: "The vision for HellRider is to grow the festival element. The Hambleden Estate offers us the opportunity for the first time to combine free camping for participants and their friends and family on Friday and Saturday nights as well as having the superb natural terrain that we require for the HellRider duathlon."

"HellRider is deliberately designed to be one of the best types of events for spectators as well as participants. Both the run and the bike loops will on average take between 25 to 30 minutes both starting and finishing within the main event village. That means the action is constant and the event village is a hive of activity before, during and after the race."

"We're offering a very sizeable audience in terms of participants and spectators. And the format of the event allows for a fantastic engagement opportunity. We'd love to give you the opportunity to bring your business and talk to our HellRiders and spectators within the context of a fantastic setting and give you the opportunity to develop your business relationships."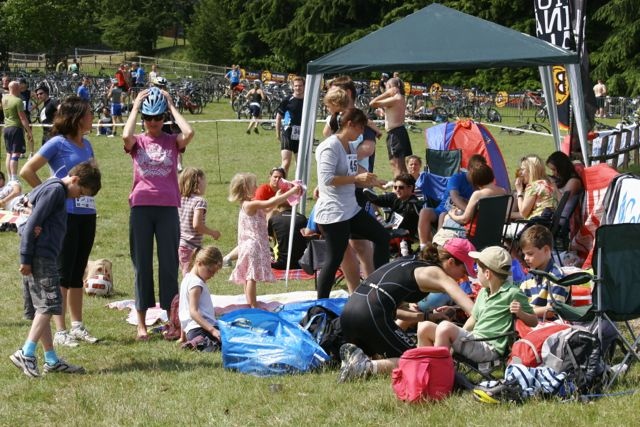 "We're also planning to have entertainment and we're putting an appeal out now for local musicians – we'd love you to get in touch and be part of the great post-event HellRider party. We want talented sports people to take part during the day but we also want to hear from the talented musicians of Henley and surrounds too. 'Symphony for the Devil' and all hell and devil related songs would be welcome but we're happy to look at all musical genres. The key thing is we want to see you with a smile on your face and entertain our HellRiders who by Saturday night will be looking for some rest and relaxation."

"The beauty of Henley is the combination of stunning, natural and challenging terrain but being so close to a massive urban population. There are excellent transport links. It's got a fantastic sporting heritage, particularly with the rowing and triathlon. We're confident that our third year will be our best yet."

Contacts:

For PR & Media call Lissa Cook on 01661 751 126 or 07818 411 791 or email lissa@heason.net or businesses and musicians should call Paul Magner at Trail Plus on 01457 855 425 / 07796 306 172 or email paul@trailplus.com

Notes to editors:
How much: Solo Early Bird £40pp, then £45; Team of 3 Early Bird £120 (=£40 pp), then then £135 (= £45 pp); or Team of 5 Early Bird £175 (=£35 pp), then then £200 (= £40 pp).
What: An off-road, endurance trail run/mountain bike dualthlon for teams of 3 or 5 or solo entrants. Teams or individuals have 8 hours to complete as many loops as possible. (Mountain bike and run only options are available this year.)
Where: The Hambledon Estate (http://www.thehambledenestate.com) is just 5 minutes drive from Henley on Thames. (The Showground, Hambleden Estate, 'Opposite' Henley Business School, Marlow Road, Fawley, RG9 3AU).
When: 10am, Saturday 11th May 2013
Watch & share our video of last year's race on our website www.hell-rider.co.uk
Download high res images from our online gallery: http://www.flickr.com/photos/lissacook/sets/72157632479153868/
Read more about the race on endurance athlete Nik Cook's blog for Planet Fear: http://www.planetfear.com/articles/HellRider_Adventure_Duathlon_1130.html
Follow us on twitter @Hell_Rider_ and like us on facebook (www.facebook.com/HellRiderDuathlon)
Our official Charity Partner is CLIC Sargent
For more about Trail Plus, Paul Magner and our other events including Hellrunner and the Adventure Challenge Series visit TrailPlus