International Ocean Film Tour Is Back In The UK In May With Volume 2
Adventure. Action. Ocean Life.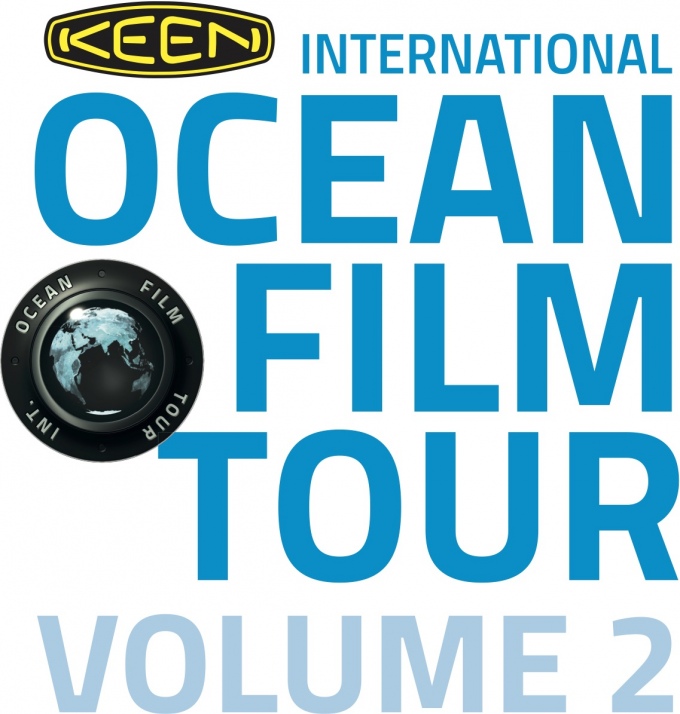 After a highly successful premiere year in 2014, including a one-off night in London in October, the Int. OCEAN FILM TOUR, in partnership with KEEN, returns with VOLUME 2 with five UK dates from 15 to 22 May.
Brought to you by the team behind the European Outdoor Film Tour (E.O.F.T.) - Europe's biggest adventure sports film tour - the Int. OCEAN FILM TOUR was launched last year. Touring 70 cities in 10 countries from 21 March, the two-hour programme is a special edit of six of the best water sports and environmental films of the year.
The Int. OCEAN FILM TOUR VOLUME 2 sets sail in Plymouth on 15 May with a special premiere before heading to London on 17 May, then Bristol on 19 May before finishing with two dates in Scotland, in Glasgow on 21 May and Edinburgh on 22 May.



TICKETS ARE £14 - Buy online or in store from our ticket partner Cotswold Outdoor in local stores: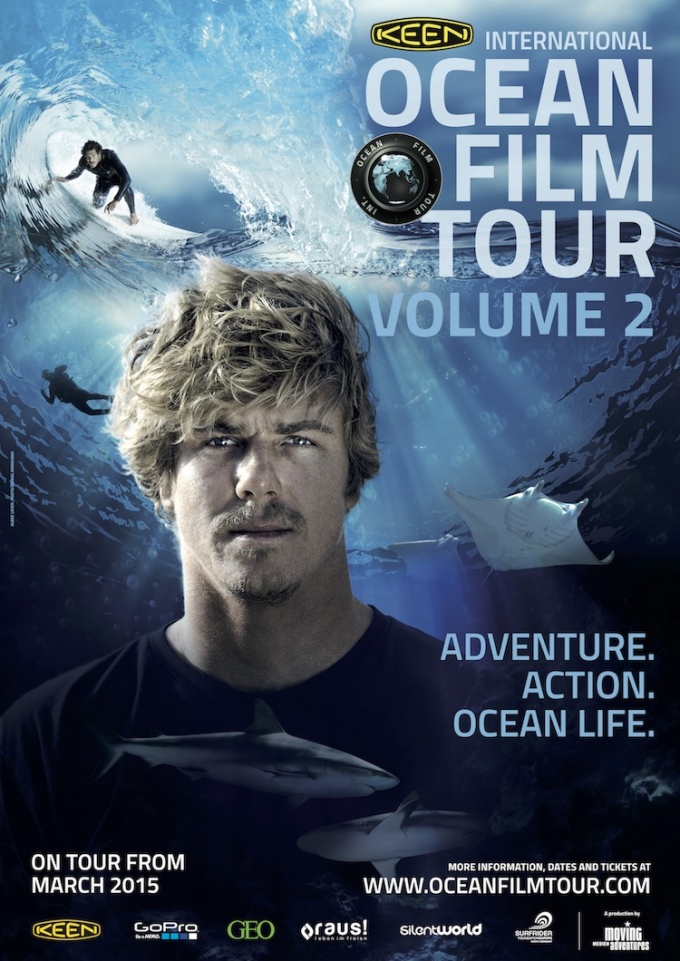 The film programme is 2 hours with a 15 minute interval. This special event with introduction by our compere and raffle lasts 2.5 to 3 hours in total.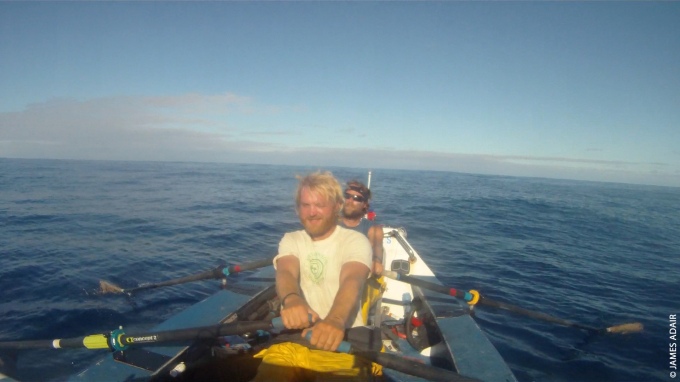 AND THEN WE SWAM
Adventure | UK 2013 | Directed by Ben Finney | 35 minutes
Rowing rookies Ben Stenning and James Adair have never even spent a night at sea before. They don't have a support boat. Undeterred they set out on their dream to row 3,500 miles across the Indian Ocean from Australia to Mauritius.
116 days later, just 5 miles from the finish a gigantic wave hits their boat and they capsize five miles offshore.
AND THEN WE SWAM is the funny and inspiring story of why two such unlikely mariners were prepared to pay the ultimate penalty for a taste of freedom and adventure.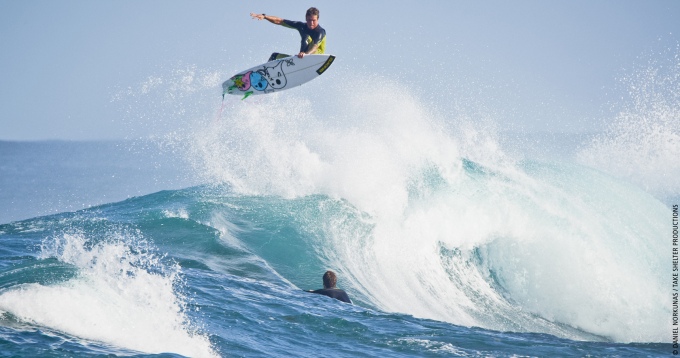 ATTRACTIVE DISTRACTIONS
Surfing | USA 2014 | Directed by Dan Norkunas | 15 minutes
When the swell is right, nothing on earth can keep a surfer from the waves. It's true what they say: the ocean is the place where boys become men and men become boys – again. It always depends on waves.
ATTRACTIVE DISTRACTIONS takes us on a journey to the world's best surf spots: Maui, Portugal, New Zealand, Mentawais Islands, Indonesia and Australia. Featuring: Albee Layer, Matt Meola, Kai Barger, John John Florence, Tyler Larronde, Dege O'Connell and Torrey Meister.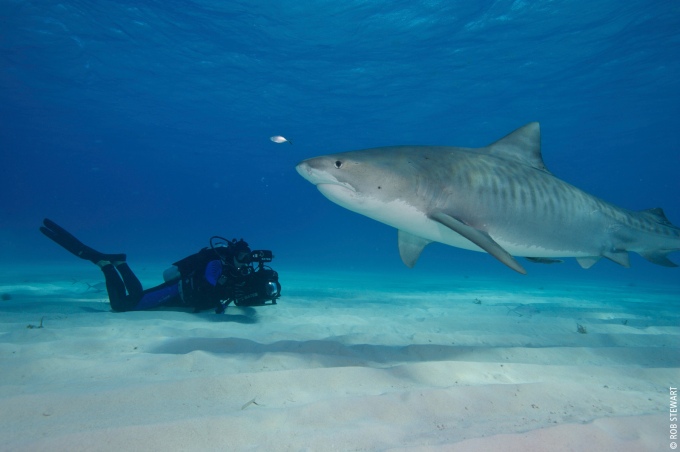 (R)EVOLUTION
Environment | USA 2013 | Directed by Rob Stewart | 28 minutes
Continuing his adventurous journey around the world, filmmaker Rob Stewart brings us (R)EVOLUTION, an environmental documentary that is inspiring humanity to change the world and save our planet. Along with world renowned experts, he learns that past evolutions can help solve some of our current and future environmental problems.
Startling, beautiful, and provocative, (R)EVOLUTION has already won awards at international film festivals and shows us that we can make a difference.
PRIME
Wake boarding | USA 2014 | Directed by Sean Kilgus | 5 minutes
Here comes the next level of wakeboarding - a movement to put the sport and its riders right at the top of the action sports world.
PRIME dives deep into the heart of the most progressive riding today, delving into the minds and exploring the physical potential of wakeboarding and wakeskating's best.
THE CRYSTAL LABYRINTH
Cave Diving | Canada 2014 | Directed by Bryan Smith & David Pearson | 22 minutes
The Bahamas are famous for their white beaches and the world's deepest 'blue holes'. Few people know that there is also a vast system of underwater caves hidden beneath the open forests of the islands.
And according to divers Brian Kakuk and Brett Hemphill the most interesting diving spots are not to be found offshore but below the surface. The biggest part of the underground labyrinth is still waiting to be discovered.
Even with years of experience and technical know-how, every single dive into the unknown is an adventure requiring nerves of steel.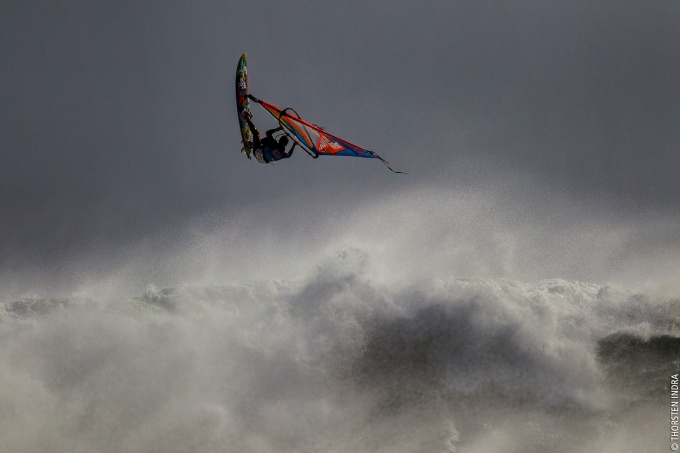 Red Bull STORM CHASE
Windsurfing | Germany 2014 | Directed by: Florian Gebbert & Jobst von Paepcke | 15 minutes
For windsurfers the storm of the century is like winning the lottery: Once the wind speeds hits the shore at 100 kmph, only the cream of the crop stands a chance. Using the swell as kickers the athletes are hurled into the skies, reaching heights of 18 meters plus. Back on land they scan the weather forecast, constantly searching for the next storm.
Red Bull STORM CHASE is a full throttle windsurf action movie with big aerials featuring the best riders on the scene including Thomas Traversa (France), Marcilio Browne (Brazil) and Leon Jamaer and Dany Bruch (Germany) competing around the world from Ireland and Cornwall to Tasmania.
ENDS
Click here to download a plain text word doc version of this release
Notes To Editors:
​Watch Trailer: http://youtu.be/25pgnuM_FZ4
The Int. OCEAN FILM TOUR VOLUME 2 involves the European launch of the sandal UNEEKTM – Constructed from two cords and a sole, weaving urban, outdoor, function and style, UNEEKTM features an entirely new concept in footwear construction that challenges conventional thought in traditional manufacturing.
ABOUT KEEN
Inspired by a love of the outdoors, KEEN Inc. manufacturer of hybrid outdoor and casual products, including footwear, bags and socks, is dedicated to creating quality products that support the lifestyles and outdoor adventures of active people around the world. The company operations and culture reflect a stand-out commitment to building a strong community and a healthier planet so that all can create, play, care: www.keenfootwear.com
PRESS ROOM - Register with the online press room for key visuals, logos and high and web res film images.
For access to the online screening room as well as complementary press tickets and all other UK press, email Lissa Cook | Heason Events | 07818 411 791 |
or Europe-wide press contact: Monika Renner | monika.renner@moving-adventures.de | +49 (0) 89 38 39 67 41 | Paula Flach | paula.flach@moving-adventures.de | +49 (0) 89 38 39 67 42
Moving Adventures Medien GmbH | Thalkirchner Str. 58 | 80337 München |
Tel. 089 38 39 67 80 | oceanfilmtour@moving-adventures.de | www.oceanfilmtour.com