European Outdoor Film Tour - Preview & Teaser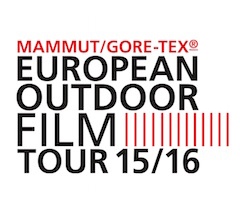 The E.O.F.T. is the most renowned film event on the European outdoor calendar. Now in its 15th season, it brings you the most spectacular outdoor and adventure sports films of the year.
The tour kicks off with a special premiere evening in Amsterdam on October 9th before heading to more than 300 venues in 14 countries, including 10 dates in the UK with shows in London, Bristol, Glasgow, Edinburgh, Manchester and Birmingham. Click here for UK venue details.
YOUNG, FREE & WILD
Way up where the air is thin, riding across untamed America, breaking downhill records and hanging tough on sheet ice, now in its 15th season, the European Outdoor Film Tour shows no signs of slowing down, taking inspiration from the young, the free and the wild.
Alpinist Tamara Lunger is constantly seeking extremes. At 23 she was the youngest woman to stand atop Lhotse (8,516 meters) and she proves again and again during her expeditions that she's got the talent and drive to achieve the extraordinary. Far from the snow-covered summits, a young long-boarder blasts down into the valley along the winding roads of the desert-like western Sierra Nevada range. Proving it's not just about speed, Ben Masters and his three friends take a more laid-back approach, travelling across America in true cowboy style, all the way from Mexico to Canada on horseback.
The EUROPEAN OUTDOOR FILM TOUR 15/16 takes you on an adventure into the unknown—far off the beaten path.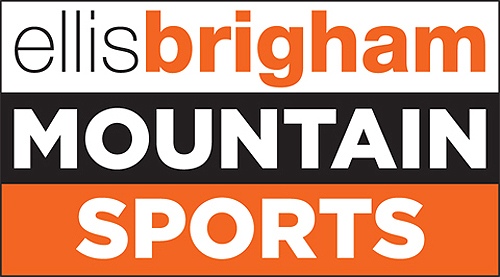 BUY TICKETS ONLINE NOW: £13.50 (incl £1.50 handling fee)
Presale Tickets £12 will soon available online at Ellis Brigham and in selected Ellis Brigham stores
Or on the night from the Box office: £ 14
AN OVERVIEW OF THE BEST FILMS
TAMARA: AT THE PEAK OF EMOTIONS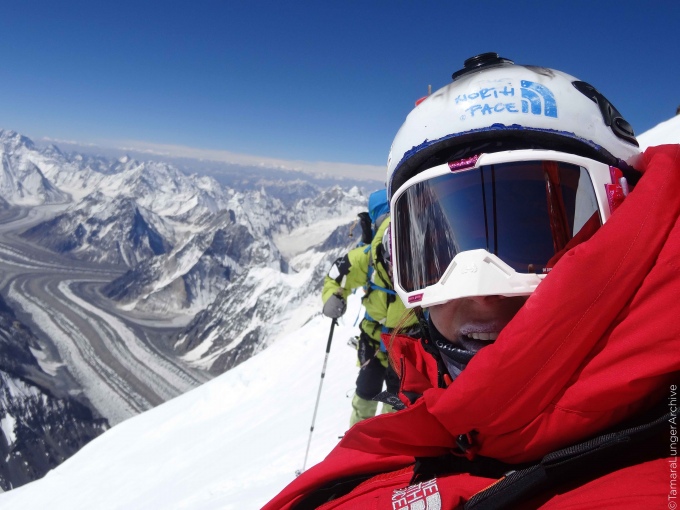 In 2012, Tamara Lunger saw the 8,611-meter summit of K2 for the first time. The sight of it was awe-inspiring, not least because K2 is considered the most dangerous of the 8,000-meter peaks: More than 80 climbers have lost their lives here. Still, in 2014, the 28-year-old made her way back to Pakistan with alpinist Klaus Gruber to take on the biggest challenge of her mountaineering career. Between fear, passion and happiness—this is a portrait of a woman who lives and loves extremes.
Italy/Germany 2015 // HelliVentures Filmproduktion // directors: Joachim Hellinger, Christian Schmidt // 12 minutes
BURN IT DOWN: FAST DESCENTS IN DOWNHILL PARADISE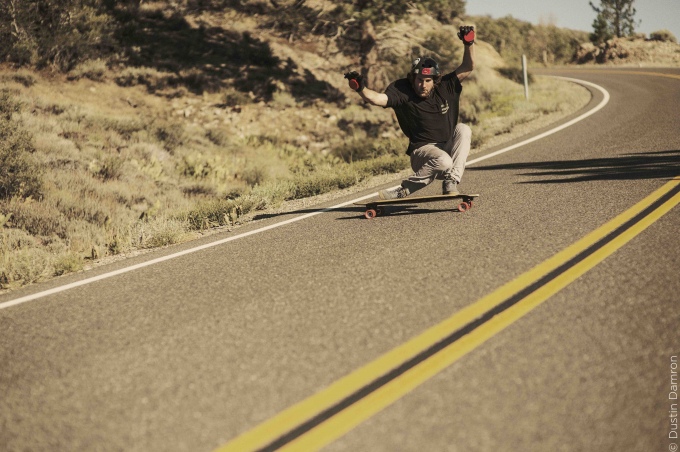 The winding roads of the western Sierra Nevada are seemingly endless. They are perfect for James Kelly, and there is no stopping the young longboarder when he's descending into the valley. Kelly rips down the asphalt at 70 km/h, blasting through curves without brakes. BURN IT DOWN is a breath-taking ride that always takes the racing line.
USA 2015 // Arbor Collective // director: Jack Boston // 3:30 minutes
UNBRANDED: ACROSS THE USA ON WILD MUSTANGS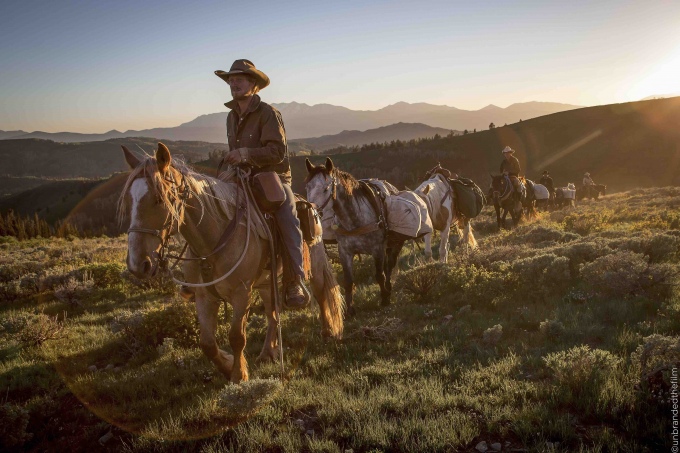 Childhood dreams often drive the most unusual and monumental achievements. Ben Masters' dream was to ride horseback across his native United States, a 3,000-mile adventure through the American West from Mexico to Canada. But it wouldn't be on just on any horse. Ben and his friends Thomas Glover, Ben Thamer and Jonny Fitzsimons wanted to do the trip on adopted wild mustangs that they had broken in themselves. Riding narrow desert trails, through the Grand Canyon, and traversing the wide-open plains, the dream became an extraordinary journey through America's vanishing wilderness.
USA 2015 // Fin and Fur Productions // director: Philip Baribeau // 20 min.
UNREAL: ESCAPE ON TWO WHEELS, FLEEING REALITY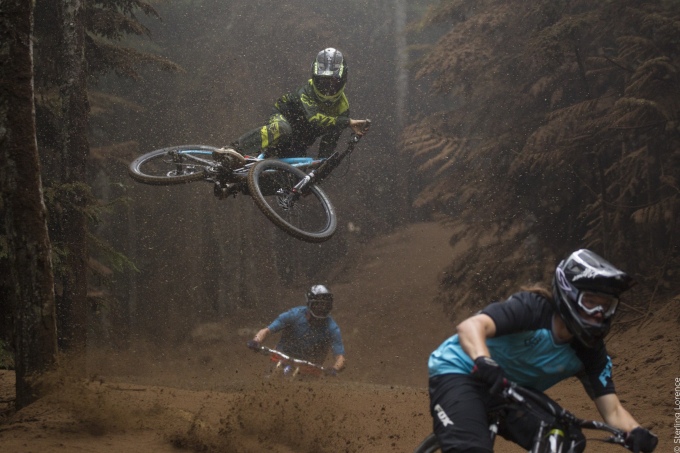 Professional mountain biker Brandon Semenuk found it – that other world where endless singletrack trails snake through the lush green alpine landscape. It's a world beyond concrete high-rises, a world without limits or deadlines, where Anthill Films has made the unreal a reality. Racing herds of horses, jumping glaciers and landing the biggest front flip in MTB history, UNREAL is the mountain biking film of the year that's knocking the world off its axis. It's time to get off the beaten path.
USA 2015 // Teton Gravity Research, Anthill Films // director: Anthill Films // 14 minutes
1H 46MIN: DANI ARNOLD ON THE MATTERHORN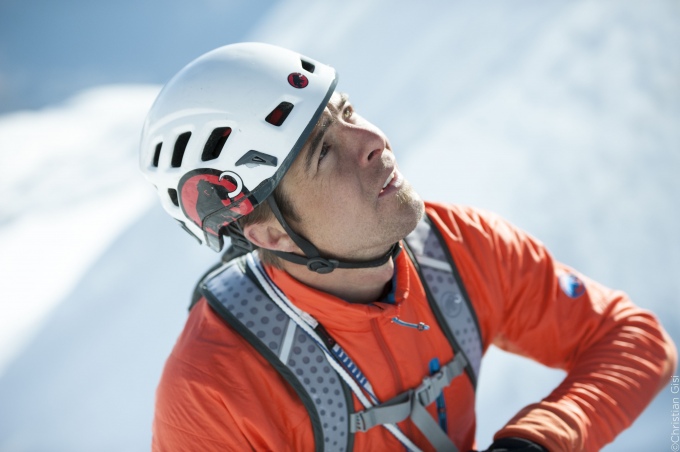 When you are the fastest in the world, your only competition is your own head. Dani Arnold breaks one speed record after another. In 2011 he took a full 20 minutes off Ueli Steck's best time for the Eiger North Face. Now he's going after the Matterhorn. But what makes Dani Arnold tick? A fascinating glimpse into the psyche of an exceptional athlete.
Switzerland 2015 // Mammut Sports Group AG // directors: Nicolas Falquet, Christian Schmidt // 7 minutes
More films coming soon!
ENDS
Date: European Outdoor Film Tour 15/16 English press release, 20 August 2015. Click here to download a pdf version.

Notes to Editors:
The film programme is 2 hours long. With a 30 minute interval, introduction by the compere and raffle, the event will last around 2.5 to 3 hours.
Film programme subject to changes / additions.
For more information and dates go to www.eoft.eu
High res images, key visuals, press releases, logos and videos can be downloaded by registering in the E.O.F.T. press room http://www.eoft.eu/press/ or email lissa@heason.net or call 07818 411 791.
The E.O.F.T. is a coproduction of Mammut Sports Group, W.L. Gore & Associates GmbH and Moving Adventures Medien GmbH.
Moving Adventures Medien GmbH | Thalkirchner Str. 58 | D-80337 Munich | Tel. +49 (0)89 38 39 67 | eoft@moving-adventures.de | www.eoft.eu
Press contact: Monika Renner | monika.renner@moving-adventures.de | +49 (0)89 38 39 67 41 | Rabea Zühlke | rabea.zuehlke@moving-adventures.de | +49 (0)89 38 39 67 48 Press contact UK: Lissa Cook | Tel: 07818 411 791 | lissa@heason.net