John Beatty's Wild Nature 2016 Calendar & Diary Now Available
Be Inspired Every Day – Bring The Wild Into Your Home
The 2016 editions of the popular Wild Nature Diary and Wild Nature Calendar are now available from www.wild-nature.co.uk. Now in their 22nd year, the calendar (£12) and desk diary (£15.50) make a perfect gift, Christmas stocking filler or treat for your home or office. Or take advantage of our special offer and buy both for £26.
Commissioned by the John Muir Trust charity, editor John Beatty is an internationally renowned travel, wildlife and adventure photographer, based in Bamford in the Peak District. He says, "The photographs in the Wild Nature Diary and Wild Nature Calendar have been drawn from photographers with direct experience of encounters from the natural world in which we live. Each image tells its own story, both moving and inspiring, showcasing nature through the year. The mixture of stunning landscapes and intimate portraits of wildlife make the diary and calendar the perfect companion throughout our busy lives."

"Even though I've travelled to some of the most remote and beautiful parts of the world, it is still in coming home to the wild places of Britain that I find my source of inspiration. As editor and publisher of the Diary and Calendar, selecting the final cut from the many hundreds of images submitted online each year is a privilege. I still find I'm learning about style and composition from the very best nature and landscape photographers in Britain."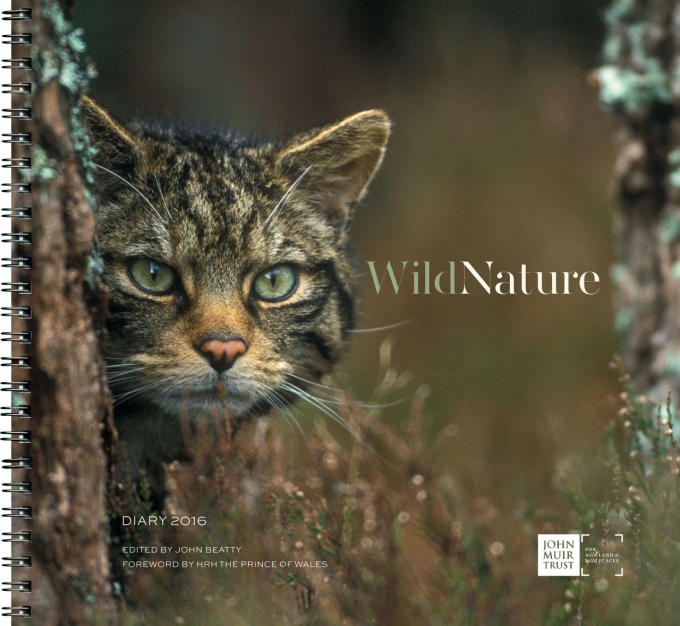 Wild Nature Diary 2016
Presented in a clear, week-to-view design with informative captions and ample space to write each day, the work of Britain's top nature and landscape photographers is showcased here in a superb collection of 60 images that truly represents the atmosphere and moods of wild places.
Edited by John Beatty and with a foreword by HRH The Prince of Wales, the desk diary is the best of its kind and will remind and inspire all those with an interest in the natural world. Buy now £15.50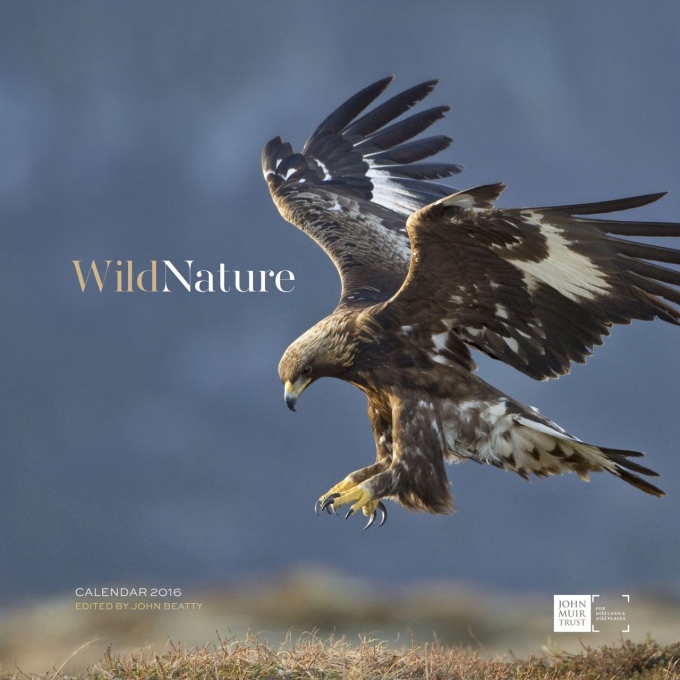 The new compact Wild Nature wall calendar contains 12 stunning images from award winning photographers.
Hanging vertically in a clear, page-per- month design with maximum space to write every day, each month offers insight and inspiration with informative captions, nature notes and a clear, easy to use design to enhance any wall in the home or office. Buy now £12
SPECIAL OFFER – buy both for £26
ENDS
PRESS RELEASE, Monday 21 September 2015. Download a Word doc version of this release.

Notes To Editors:
IMAGES: Download high resolution images and sample pages from the Calendar & Diary from Dropbox. For one-off editorial use only with prior permission for the promotion of the Calendar & Diary or email lissa@lissacookpr.co.uk
Calendar: https://www.dropbox.com/sh/ckki98w47xms1op/AACOxzFA79iAq_Q4CroCw21Wa?dl=0
Diary: https://www.dropbox.com/home/john%20beatty/Wild%20Nature%202016/Wild%20Nature%20Diary%20Calendar%202016%20IMAGES
Contacts: Lissa Cook at lissacookpr.co.uk at lissa@lissacookpr.co.uk or 07818 411 791 or John Beatty at john@wild-vision.com / 07971 590210
Submit photos for 2017: The editor John Beatty is always on the lookout for new nature and landscape photographs of Britain's wild places. If you are interested, send thumbnail sized images (or reference to your website) by email to john@wild-vision.com and title the email SUBMIT DIARY.
Trade enquiries: For more information visit http://www.wild-nature.co.uk/trade.html or download flyers https://www.dropbox.com/sh/ecl4wmehsovutf8/AADZrIsS4APz77wVJikj1aila?dl=0
About the John Muir Trust
The John Muir Trust is a UK charity founded in 1983. We believe wild places are essential for the wellbeing of people and wildlife. Our mission is to conserve and protect wild places with their indigenous animals, plants and soils for the benefit of present and future generations. Our vision is of a world where wild places are protected and enhanced, and valued by and for everyone.
We take our name and inspiration from John Muir, the Scots-born founder of the modern conservation movement. Muir was passionate about wild places. He explored them, wrote about them and campaigned to protect them. Like Muir, we believe in protecting wild places – for their own sake, and for the wellbeing of people and wildlife.
Over 25,000 members, supporters and partners contribute to our work. Our activities generate over £1m worth of conservation volunteering each year. Find out more http://www.johnmuirtrust.org