RUNNERS AND RIDERS TAKE ON HENLEY HELLRIDER NEXT WEEKEND
Organisers of HellRider - the Devil's Duathlon are busy preparing the course for next weekend's HellRider 8 hour endurance duathlon which has moved to the Hambleden Estate.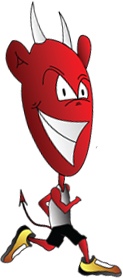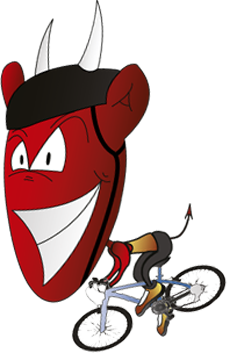 The off-road, team mountain bike/trail run relay takes place on Saturday 11th May. HellRider is a unique race that offers a challenge for every ability from teams of three or five to endurance athletes racing solo. Participants strive to complete as many alternating loops of the 5k trail run and 7.5k mountain bike circuits as they can in 8 hours.

Last minute entries are still available via www.hellrider.co.uk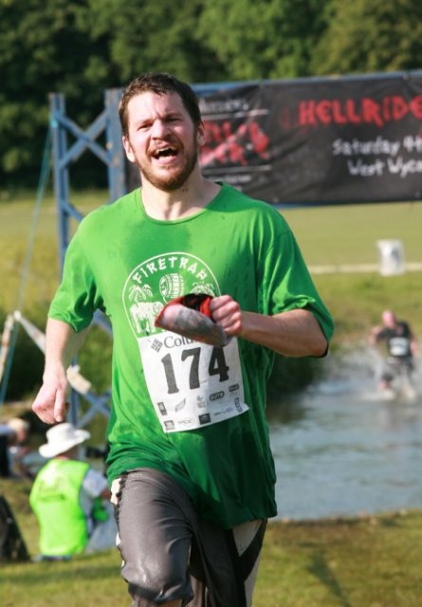 Course Designer Ian Atkinson says: "We've organised running events at Hambleden in the past so I have a good idea of the lie of the land. There are some very hard hills. For me, finding the right balance to keep runners and riders of all abilities happy is key."

"On the bike lap I'll definitely give it an open feel early on in the lap to break the field up a bit but this year there's going to be a technical section near the finish that'll add another dimension. The good thing about the steepness of the hills is that come rain or shine the course will be well drained. In any case I always give myself room to tweak the course to the weather conditions."

Race Director Paul Magner says: "The Hambleden Estate offers us the opportunity for the first time to combine free camping for participants and their friends and family on Friday and Saturday nights as well as having the superb natural terrain that we require for the HellRider duathlon. 80% of participants will be camping and rock and roll four–piece 'Cardinal Wino' will be playing so there will be a great party atmosphere."

"HellRider is deliberately designed to be one of the best types of events for spectators as well as participants. Both the run and the bike loops will on average take between 25 to 30 minutes both starting and finishing within the main event village. That means the action is constant and the event village is a hive of activity before, during and after the race."
WHY COMPETITORS LOVE IT: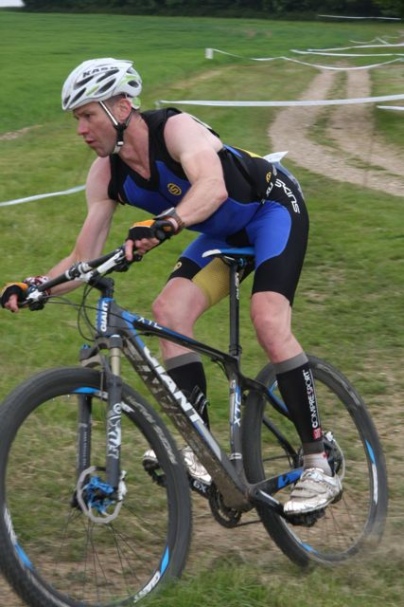 Adventure sports writer and endurance athlete Nik Cook who came second in the solo race last year said: "I'd definitely rate HellRider as one of the best races I've ever taken part in. I raced solo and used the event as training for the Long Course Duathlon Championships in Zofingen Switzerland. I would highly recommend it to any Ironmen in training, as it's a great test of pacing, fueling and provides multiple opportunities for transition practice. The bike course provided enough of a technical challenge to keep laps interesting but there wasn't anything that'd put off even relative novices. The run had some tough hills and I really appreciated the cooling river crossings on each lap. It was a real buzz hitting the race hub at the end of every lap. The atmosphere was amazing with the teams using it as their changeover point too and the music gave you a real boost. I'll definitely be back in 2013, trying to crack 20 laps and moving up one place on the podium to take the solo win."
Jenni Tomblin was one of eight solo women last year: "I had no idea what to expect I really enjoyed the whole event. It was tough, especially the hills, and I tried to pace myself and take rests so I could keep going, but I would still recommend other women to give it a go. The friendliness form other female competitors really helped. At one point another woman gave me one of her sandwiches, which was brilliant because I found the refuelling part of the event quite hard to judge. The laps were not too technical so it suited me because I was more of a beginner rider. I found that my running fitness helped with endurance and the event was within my capabilities, even if it was challenging. I think most women with a reasonable level of fitness would enjoy this event. The atmosphere is so up-beat. And I loved the challenge. I will be back." (Read more in MyOutdoors)

Rachel Taylor, who entered the team event, said: "A brilliantly run event over eight hours with a tough course and a couple of killer hills that you don't want to see towards the end of the day! But don't let that put you off as you feel all the more satisfied for having conquered them for the umpteenth time. Great goodie bag (always important) and a fantastic atmosphere with music to keep you motivated all day. Best organised event I've done and most exhausted and proud I've ever felt at the end of a course!"
Ayo Williams from London, who entered as part of a 3 man team last year, said: "I thoroughly enjoyed the Hellrider Duathlon last year. It was one of the better organised events that I have done in recent times, with the right balance of length, difficulty as well as attendees. The running course was varied and interesting, with only minor waist-high dunkings towards the end of the section. Hilly, muddy and soggy underfoot; trail shoes and a love of off-road action were a must. The bike section was challenging (for most of us) with two main climbs and some fast flat and downhill sections which were not technically out of reach for all but complete novices. The mixed abilites on show (guaranteed by allowing teams of 5,3 or 1 - for the crazy folk - to enter), plus the music, tricky but not brutal course all combine to make it a cracking event which I will come back for this year."

Brian Taylor (Ayo Williams' team-mate) said: "A brilliantly organised event and a great course. The format of the event is unique - it allows entrants of varying abilities to compete side-by-side and makes for a competitive, but fun, atmosphere. I'm looking forward to returning this year with my mate, Ayo Williams, as an unofficial twosome again and will be making sure that he's got his shoes on this time when there's only five minutes left on the clock and one of has to man-up, get out on the course and take it for the team - he still owes me for that one!!"
Solo competitor (anonymous): "I did the solo option and loved it. It was a great event. Extremely well organized, beautiful surroundings, excellent support and pure hell!"
ENDS
Press release: Friday 3rd May 2013
Contacts:

For PR & Media call Lissa Cook (www.lissacookPR.co.uk) on 01661 751 126 or 07818 411 791 or email lissa@heason.net or businesses and musicians should call Paul Magner at Trail Plus (www.trailplus.com)on 01457 855 425 / 07796 306 172 or email paul@trailplus.com

Notes to editors:
• When: 10am, Saturday 11th May 2013
• Where: The Hambledon Estate (http://www.thehambledenestate.com) is just 5 minutes drive from Henley on Thames. (The Showground, Hambleden Estate, 'Opposite' Henley Business School, Marlow Road, Fawley, RG9 3AU).
• What: An off-road, endurance trail run/mountain bike dualthlon for teams of 3 or 5 or solo entrants. Teams or individuals have 8 hours to complete as many loops as possible. (Mountain bike and run only options are available this year.)
• How much: Solo £45; Team of 3 £135 (= £45 pp); or Team of 5 £200 (= £40 pp).
Watch & share our video of last year's race on our website www.hell-rider.co.uk
Download high res images from our online gallery: http://www.flickr.com/photos/lissacook/sets/72157632479153868/
• Read more about the race on endurance athlete Nik Cook's blog for Planet Fear: http://www.planetfear.com/articles/HellRider_Adventure_Duathlon_1130.html
• Follow us on twitter @Hell_Rider_ and like us on facebook (www.facebook.com/HellRiderDuathlon)
• Our official Charity Partner is CLIC Sargent
• For more about Trail Plus, Paul Magner and our other events including Hellrunner and the Adventure Challenge Series visit http://trailplus.com
Venue

Hambleden Estate, Henley-on-Thames