Komperdell Carbon FXP Team Green
I've reviewed quite a few pairs of walking poles over the years and have watched with interest as they've developed, not just in terms of materials / weight, but also in their functionality. The original poles were aluminium and fixed in length, much like most rental ski poles are still. Many poles are now made of carbon so weigh virtually nothing whilst retaining strength and rigidity. But the biggest advances have come about with the need to make poles adjustable in length and compact when not in use. It might be that you share a set of poles with other people of different heights so they need to fit accordingly, or it might be that you prefer your poles longer whilst going downhill, but shorter on the ups. Either way there's a lot of innovation happening.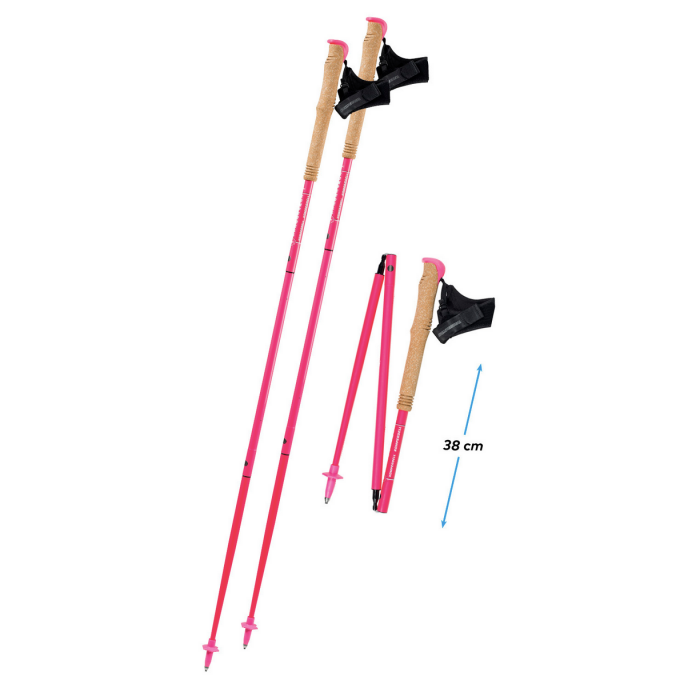 The Carbon FXP Team have sacrificed one of these variables in order to max out on another. With no adjustment in length possible you need to buy the set that will fit you so it's important to know that dimension - they come in 105, 115, 125 and 135 lengths. They also come in two colours - bright green and bright pink. I'm pleased to say that both colours come in the full range of sizes and Kompardell have not attempted to stereotype gender by colour. Where these poles score big time is their ease of use. When folded they are approximately 38cm long (depends on the size you buy). There's a small Velcro strap attached to the upper of the three sections which you use to wrap all three together into a tight bundle. Undo the Velcro and the elastic cable connecting the three sections is so strong that a quick flick of the pole connects all three sections together instantly with no clamps, twist locks or buttons to faff with.

Aimed squarely at runners who are on the move and don't want to stop to sort their poles they definitely fulfil a fairly obvious gap in the market. A few years ago I ran the Glencoe Skyline race. It took me the best part of 12 hours, during which time I folded and unfolded my poles maybe ten times, each time having to stop to do so. With these you can literally do it on the move. They're amazing.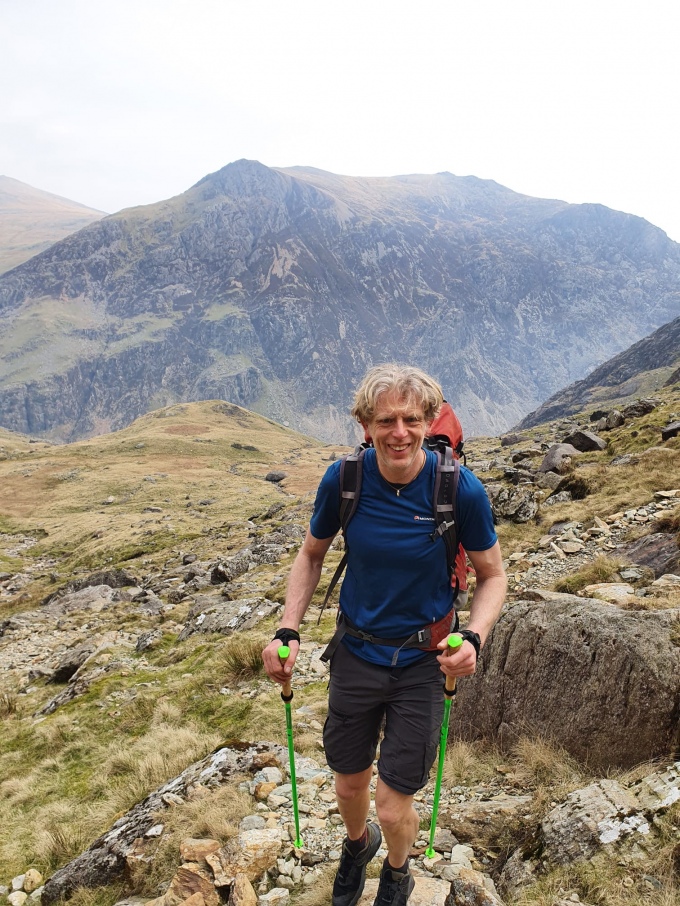 Another thing new to me is the wrist strap. Traditional straps are comfortable padded strips which need to be set before you embark on you run to fit how you want them. The FXP have an altogether more robust cradle affair which feels more like half a glove. Initially they feel like they're too snug, and don't allow enough freedom of movement to grip the pole in different ways. They also take a few seconds to put on, much like a pair of gloves, so they feel like a retrograde step from a basic loop that you pass your hand through. However, they detach from the pole handles with the use of a low profile button in the top of the pole so once they're on if you need to let go of your pole, say to get into your sack or cross a style, it's literally possible with the press of a button. Reattaching is simply a case of pushing the plastic hook back into the hold in the top of the pole. All can be done one-handed once they are actually on your hands. The snug fit of the cradle gives way more support than the traditional loop, and once you get the hang of it you realise that there is just enough slack and micro adjustment to enable a side and a top grip position. It's really quite clever.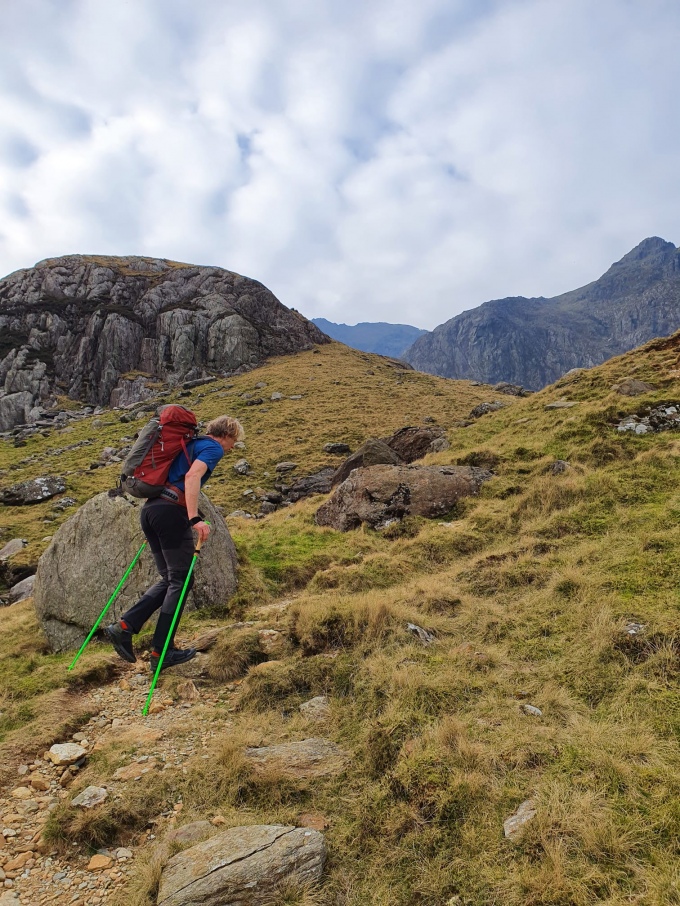 Folding up the poles is also very quick. There's a finger tip sized push button next to each of the two joins. Depress one and then the other and fold the three sections before using the Velcro strap to hold them tightly together. With the gloves as well, the pair weigh 209g (that's for the 115cm version)
Here's a quick video of the process.

By the end of a 30 min walk in to a mountain crag in Snowdonia I had them wired and love the whole setup. The only downside is the fact that you can't share them with somebody who's taller or shorter than you and you can't adjust for different terrain, but I think the pros far outweigh the cons. They come with a no questions asked 3 year warranty and cost €179.95. I expect to see lots of them out on the trails in this year's ultra races.