So we got a dog. It's been a long time in coming, but we finally took the plunge and found an awesome rescue dog a month ago. This is not the place to wax lyrical about it having been a good thing to do, but it is a platform to share some reviews of a brand new range of outdoor kit! I'll be writing a Blog piece on the whole experience of getting a dog in due course.

First up is the Ruffwear Roamer Leash. You could be excused for thinking that a lead is a lead, and that any old bit of rope will do when you want to keep control of your pooch. That was my thought process, this model proved me wrong, with bells on!

The Roamer Leash is effectively an extra long lead with a large elasticated section. The elastic is encased within the plaited webbing, so that as the dog moves away from you the webbing unfolds with the stretch. This means that you have a good long lead (we have the Long version, but they do a Medium too), that stretches even longer when necessary, absorbing the shock as the dog moves away from you. The other funky bit of design is at the end that you hold. This features an adjustable loop and clip which you can fit to your waist leaving you completely hands free. To adjust it you simply slide the webbing through the plastic buckle and move the metal ring to keep it locked in position. My boys use it regularly when walking with him and it's a matter of a few seconds to set it to their waistline.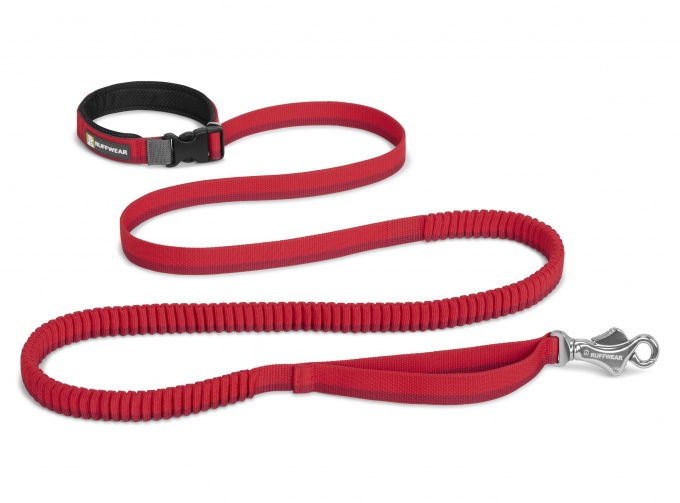 Although it was obviously a well made and very usable lead whilst walking the dog, it wasn't until I ran properly with him that I realised just how ingenious it really is. I ran him ten miles without him once straining. The elastic clearly gives him enough feedback to ease off and run with me rather than against me. Having my hands free also meant I could run fast over technical ground without worrying. If we were near people other dogs, or traffic, I simply held the lead close to his collar and kept him close. In fact there's a specifically designed traffic handle, which is a sewn loop between the clip and the elasticated section just for this purpose. The Long version is 2.2m long when not stretched, and 3.4m when stretched. This allowed him to run either behind, to the side, or in front of me, without getting in my way. It does also mean that from time to time he will run on the opposite side of a tree trunk or lamp post and we will both come to a violent stop, but we are learning to avoid this! If he switches sides then it's easy enough to simply rotate the loop around my waist so that the attachment point is closest to him.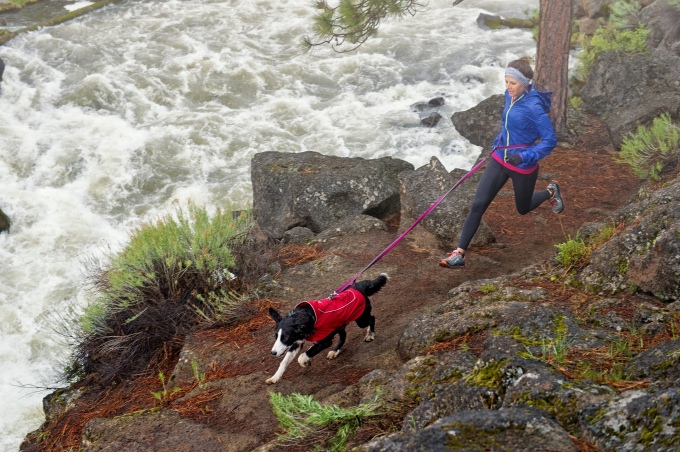 It also features a funky easy to clip and unclip Talon Clip for attaching to his collar. This is a double sided clip so feels uber strong. Getting a dog is a steep learning curve for the owner and it's only by running with him that it's become evident that it's better to run with him wearing, and being connected to, a harness rather than a collar as it spreads any load to his whole torso and protects his neck.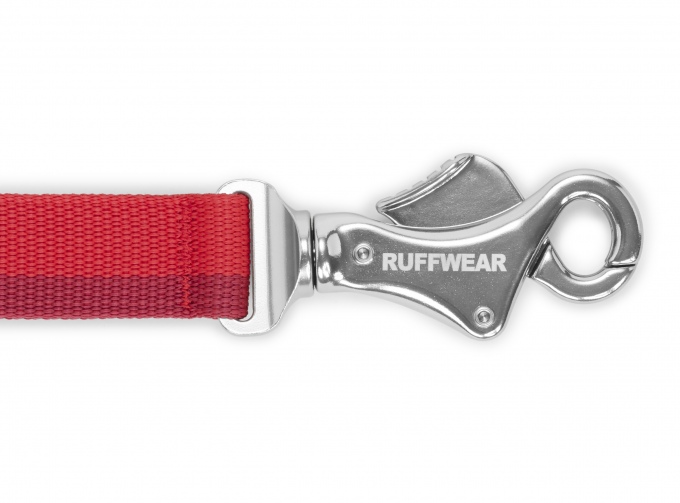 The leash retails at £38.95 which is probably more than most will stomach for what is on the face of it a basic bit of kit, but if you run, or are active in the outdoors, then this is a very well considered bit of kit and worth every penny.

You can buy the leash on the Ruffwear website.