Fastpacking - Multi-Day Running Adventures - Guidebook
It seems that every other week there is a new sport or activity evolving from the outdoor world. If it's not stand up paddleboarding or wild swimming, it's bike packing and now fastpacking. Proponents of these sub genres would rightly argue that they have been around for ages, but that categorising and naming them is the actual new step. What this phenomenon has meant is that it's possible to write a guidebook to something that previously was difficult to pin down. Fastpacking is the act of multi-day runs, carrying basic equipment to enable you to live and continue moving without support. Lily Dru and Cicerone bring us a tidy little guide to the sport with 12 very varied routes that she has done, as well as a wealth of information about kit, clothing, training, safety. Interestingly for a guidebook it also includes a series of 12 short essays on fastpacking experiences.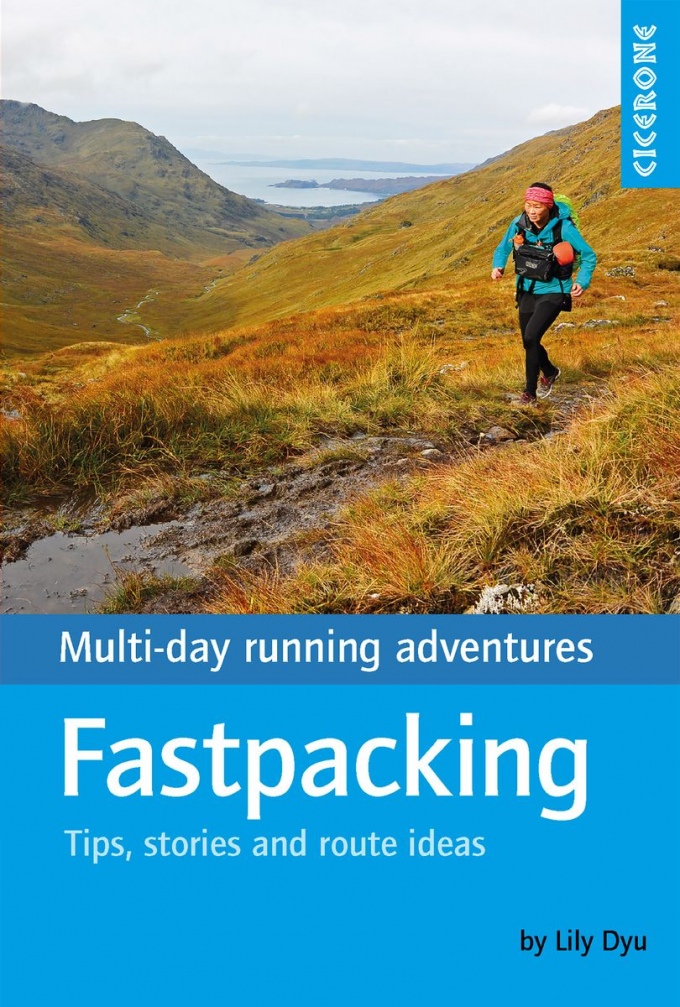 Though it is small enough to fit in your pocket (it's 190 pages and measures 17cm by 11.5cm) you'd arguably always opt to leave it behind on your runs and to photograph or photocopy the pages instead to save weight.

You could argue that there's no real need for a guide on fast packing. After all there's nothing stopping you from simply choosing a route and setting off. But as is always the case, when somebody takes the time to set things out clearly and concisely in a book it helps focus the mind and give you inspiration to go out there and do something you may not otherwise have got around to. And rather than treating the book as s tick list the reality is that it will more than likely serve as a spring board for further adventure runs of your own. It's packed full of nice photos that show the essence of why we do long distance runs, with route descriptions, maps and other info to make them achievable.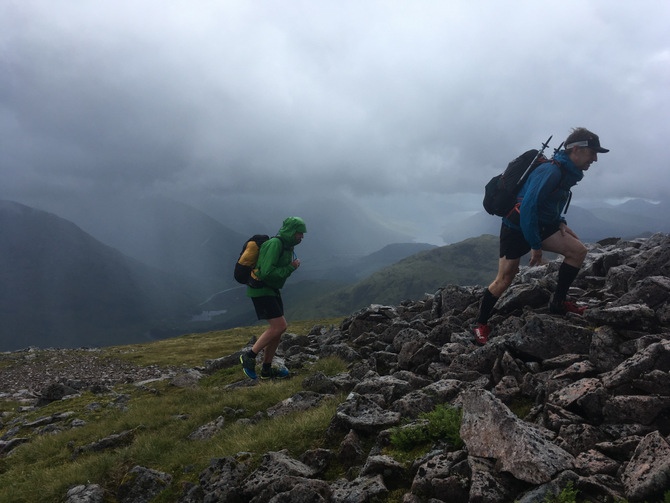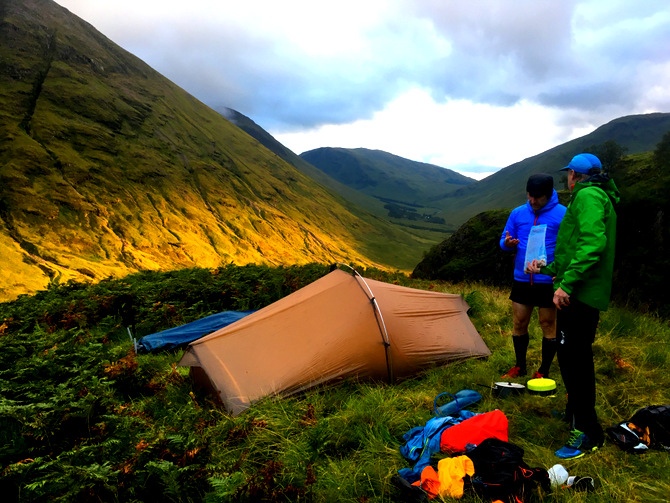 A couple of photos of a 2-day 35mile fastpacking adventure recceing the Glencoe Skyline in 2017 with two friends.

The guide retails at £12.95 which is a welcome bargain price. Would make a lovely Christmas or birthday present.