Salomon S-Lab Running Gloves
Sadly I managed to lose these glove after wearing them only a handful of times ('suce the pun). However that was enough time to assess them fairly well. I was after a pair of lightweight gloves to keep my hand warm whilst running, but that I could use a smartphone with. These delivered on both counts. They weigh a paltry 30g, and have a special conducting patch on the finger and thumb tip of each glove that allws you to use a touch screen as usual without having to take them off. I had a Large pair and they fitted well with no extra finger space or bagginess. I liked the little zip pocket which is just about big enough for a gel or a key. A nice touch, however I tend to find that if it's cold enough for gloves I tend to have something else with me with a bigger pocket. Still, it's nice to see Salomon continuing to innovate. The inside of the hand is adorned with little silicone like dots which make them super grippy - something not to be underestimated if using a smartphone! I found them warm enough in generally cold conditions, but wore something a little more substantial when it got really cold.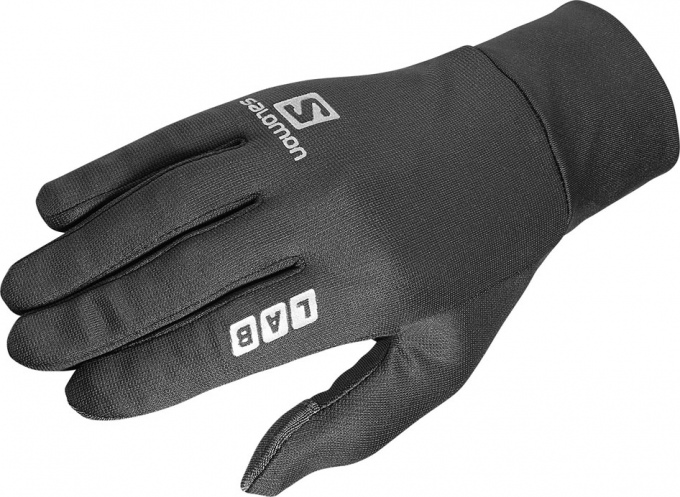 The retail at £35 which is a fair amount to pay for a pair of lightweight gloves, but they are well made, light weight, and do their job well. Somebody has hopefully found themselves a bargain when they found mine! If you can't afford £35 Salomon do a cheaper model without the pocket, and almost twice the weight (50g) which retail at £15.
Manufacturers Blurb:
Lightweight and wicking, the S-Lab Gloves have Zargun technology to reflect warmth back in when you exercise. Silicone grip and touchscreen fabric on index finger for convenience, and a pocket sideways for gel or a key.