Wild swimming has been one of the success stories during the pandemic with tens of thousands turning to cold water dips and swims and discovering that you don't need a gym membership or a heated pool to get a physical and mental boost. Wild Things Publishing have clearly been hard at it to meet this demand with a fleet of new guides. I'm pleased to say that this is one I hadn't necessarily expected, but is nevertheless very welcome indeed.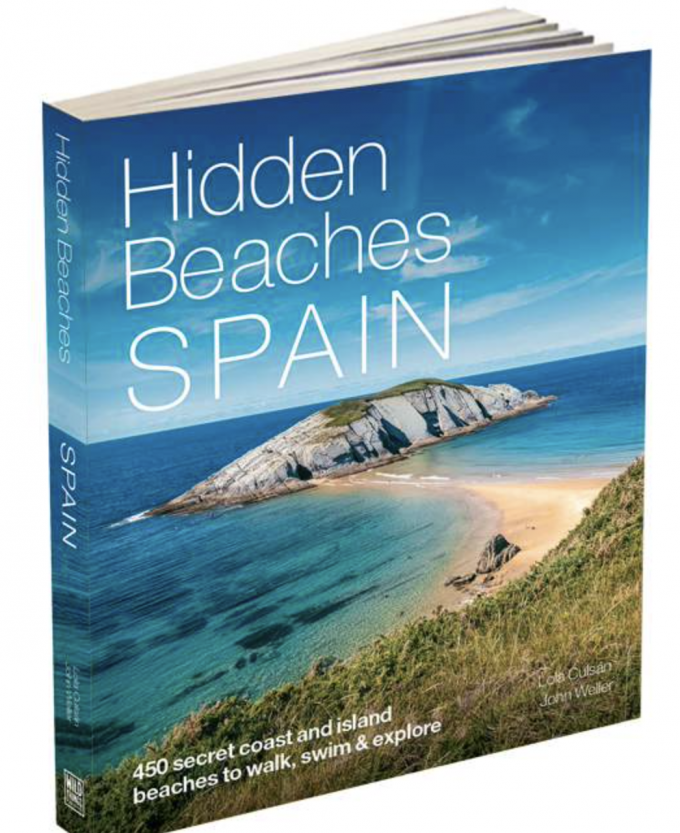 Spain has an enviably long coastline and is blessed with, shall we say, warmer temperatures than we are. The fact that there are hundreds of stunning beaches, each ringed by turquoise water the colour of a travel brochure cover, should come as no surprise. Lola Culsan and John Weller have clearly had a lot of fun researching this guide from their camper van. It features a whopping 450 beaches from the coasts of mainland Spain and some of it's popular islands.

Whilst France has been very much my number one holiday destination over the years I am lucky enough to have touched down in Spain and on Mallorca on a great many occasions. I have very fond memories of catching the Plymouth Santander ferry as a kid, disembarking and heading straight to the sea. Little did we know that there were so many magical looking spots in the area including the eye watering cover shot (page 117 - Playa De Covachos). Similarly I'm pretty familiar with some of the more tucked away spots of Mallorca having frequented the island every few years for much of my adult life in search of rock climbing and deep water soloing, so it was with great excitement that I turned to the respective pages to see what was there that I already know about, and perhaps more importantly, what I've so far missed!

If you're unfamiliar with the guides then there is a wealth of info on the do's and don't of wild swimming, some notes on safety, decent maps of the areas covered, and individual descriptions of each spot along with geo references, approach notes and a short description. Packed throughout are photos to inspire you to go visit. I'm less inspired by some of the drone shots than the close ups, but can see the attraction of including them in a guidebook as they do make life easier for identifying places.

It retails at £18.99 and really ought to be on your shopping list for any trip to Spain, Mallorca, Ibiza, Formentera and Manorca. It's a shame the Canaries aren't included, but let's hope that there's another guide coming solely for them!
Published by Wild Things Publishing