The Book Of Trespass - Nick Hayes
I usually review books that have been sent to me. This one arrived via a more unusual route. I found it in a carrier bag on my front door handle with a note from a neighbour saying he thought I would enjoy it, to read it, and then pass it on to somebody else who I thought might like it. Interesting I thought. Clearly made an impression with my neighbour.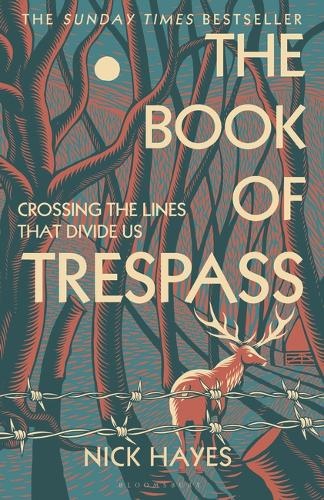 The vast majority of my reading takes place in the ten of fifteen minutes between me getting into bed at night and turning out my light to go to sleep. I've found over the years that I avoid 'heavy' books as I don't really have the mental capacity at that time of night to absorb them. It's a shame and I'm aware that I'm missing out, but with kids, an active social life and plenty of exercise to squeeze in I don't find I make much more time to read than this little window.

Enter Nick Hayes with The Book Of Trespass to change all that. I'd previously have classed Nick's book in the category of 'heavy'. Not only is it a hefty hardback (the paperback isn't due out until July next year), but the subject matter is hardly Stephen King or Barbera Kingsolver. Ordinarily had somebody given me this for Christmas I'd have politely thanked them and put it on the bookshelf to read once the kids have left home. But I felt a sense of obligation to give it a try given the nature of its arrival. I was utterly hooked from the very first paragraph!

Having both read the book and listened to Nick talk he has a very rare gift of speaking at great length without being too wordy, worthy or waffly. He gets straight to the point and almost communicates in sound-bites that I find really easily to digest.

Essentially the book is exactly as it is described in its title. It's about trespass. In England. The last point is an important one as he draws parallels with Scotland and other countries around the world with sometimes very subtly different rules and highlights just how dire the situation is in England should you want to step off the beaten track. Each chapter is headed by an animal and features a different trespass that Nick undertook, sometimes alone, sometimes with company. He uses the trespasses to uncover and explain the nature of land ownership and rights, rooting our arcane practices firmly in the slave trade where a plucky few got very rich and sewed things up for the rest. The chapters are packed full of numbers and statutes, but they never ever, feel turgid or boring.

I continued to read the book during my bedtime window, but the window grew, and I even found a few extra quiet half hours to devour it. Of course I passed the book onto another neighbour and hope that they will do likewise. As it was Christmas I also bought four further copies for various friends and family. I was then lucky enough to meet Nick over Zoom with m work head on whilst organising for him to be interviewed by wild-swimming activist Owen Hayman. Living on a boat in the South West of England he was funny, unassuming, and just as sharp in his conversation as I'd imagined from reading the book.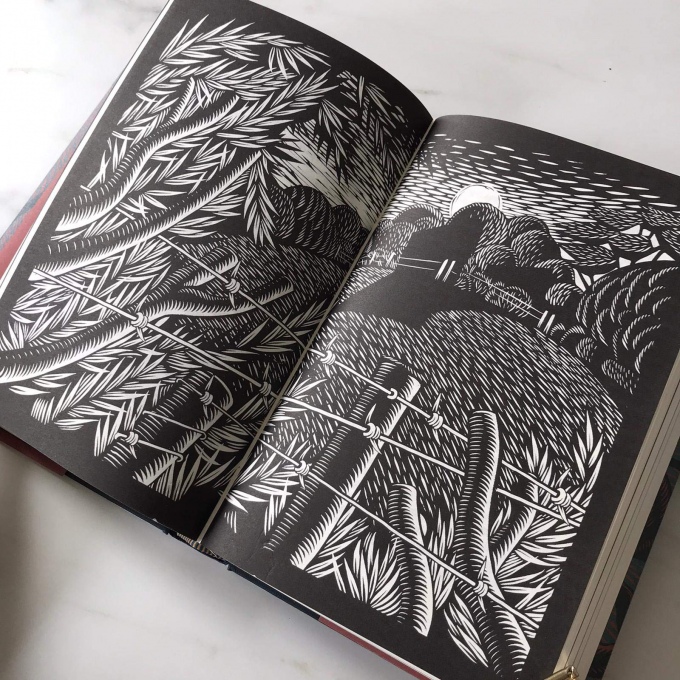 No review of the book would be complete without mention of two additional things. As well as writing beautifully Nick is an illustrator of great talent. He's clearly used the trespasses which he undertook to sketch his surroundings and has included the end results in the pages of the book. The sketches are available to buy separately from his website.

Last, but not least, with a book of this calibre I think it is vital that there is a call to action included. It's no use raising people's hackles and stirring things up by uncovering the downright injustice of land ownership in England, without giving them an avenue of action and of hope for change. This comes in the form of a new campaign he's heading called The Right To Roam. I would urge everybody to buy and read the book and register your support for the campaign. Things just have to change.
​Sign up to The Right To Roam here.
You can buy Nick's book here at Bookshop.org and support both independent bookshops as well as ShAFF.
Watch Nick's Zoom interview with Owen Haymen as part of ShAFF Online on Youtube here.
​A screen grab of one of Nick's striking illustrations adorning the Right To Roam website.