Wild Guides are now coming thick and fast from Wild Things Publishing. The latest to arrive through my door is the Wild Guide to Scotland. It's the same format as the previous ones: basically an extension to the original wild swimming guides, with details of wild lakes, beaches, rivers, ruins, some walks and scrambles, places to stay and eat. Though the guide is split into geographical chapters there are some sub chapters at the start which give ides of the best places for swimming, glens & mountain scenery, ancient remains and ruins, caves, caverns and sea stacks, forests and wildlife, slow food and accommodation, and wild camping and bothies.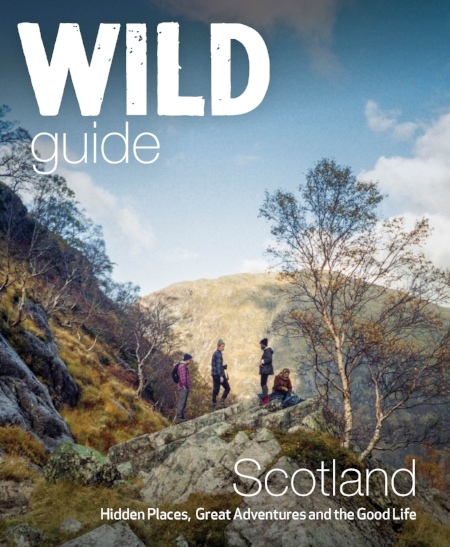 First and foremost with all the Wild Guides it is important to get your head around the page numbering on the orientation map and table of contents (the regional overview) at the start. The maps are not intuitively located at the start of the relevant chapter, but rather, at their ends. Each chapter starts on the page number listed in the regional overview, but the map location has its own page number listed separately, next to the map section on the overall map. Sounds obvious, but it's not necessarily so. Whilst on the subject of referencing there is also no index. This is only really an issue if there is a particular tarn or river that you know exists and want to find, but would be a nice addition to future editions.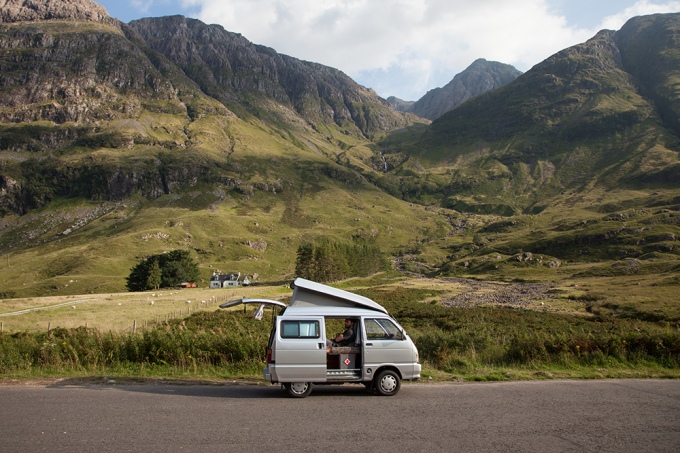 OK, that's the minor negatives out the way, and they really should not detract from the fact that this is another excellent guide that will surely inspire thousands of people to visit places they've not been before, and to perhaps do things they have not done before. The pictures are simply outstanding and convey the beauty and majesty of Scotland very well indeed.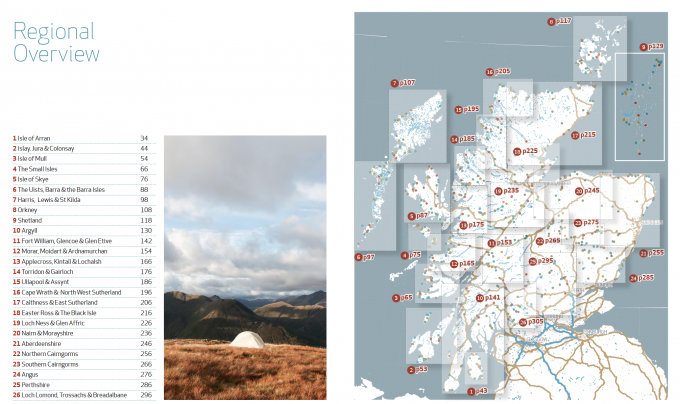 Oh, one more gripe: though it is a guide to Scotland it doesn't feature anything south of Glasgow or Edinburgh, nor does it feature anything within these two major cities. I presume that there is a further edition coming which will address this. Scotland is a big place with a million and one things to do, so this guide does a good job, but it's not quite perfect. Still, I wouldn't venture to Scotland without it ever again! Retails at £16.99 which is a complete bargain and worth paying for the photos alone!
More info / buy the guide online