Mountain Adventures In Chamonix

It seems apt that I am writing this review on the same morning as watching a short video a friend sent me of some very adventurous looking conditions in the French Alps.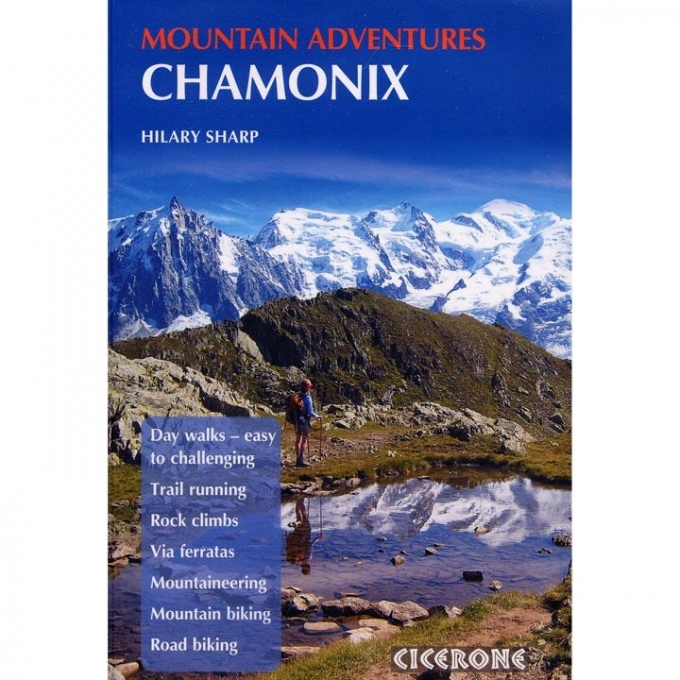 I also went to a lecture a couple of nights ago by Jamie Andrew who described his long quest to climb the Matterhorn, and how he was so often thwarted by the weather.
The Alps are a magnificent playground if you have the right set of skills, or are happy to pay somebody to take you into them. World renowned though they are, it is surely Chamonix that is the jewel in the crown, the most famous mountain town on the planet. I last visited the place probably 20 years ago, but now my kids are of an age to venture into the higher mountains, I look forward to going again and introducing them to the pleasures that await.
This guide has been the perfect catalyst to kickstart that plan. It's a pocket sized, plastic coated gem featuring information on day walks (of all levels of difficulty), trail running, rock climbing, via ferrattas, mountaineering, mountain biking and road biking. Twenty years ago I would no doubt have scorned such a jack of all trades, master of none, but with a different outlook, and a family unit with different desires and skills, it's really important to have a range of activities planned and keep options open. This guide does just that and saves a small fortune in purchasing individual guides to each pursuit.
The individual sections are each peppered with photos, topos, maps and general informatio to help you quickly orientate yourself and find your way. If I had a quibble it would be that the images should be bigger and bolder. Chamonix is a truly spectacular place, but the photo on the front cover is the highlight when it comes to sheer eye candy. I'd also like to have seen the inclusion of some water based activity in there; wild swimming spots for sure, and also a few of the local canyons.
The guide retails at £14.95, but is currently on sale on the Cicerone website at £11.21