Classic Routes Of The Ecrins -0 Sbastian Constant
This is a delight of a guidebook. It's A5 portrait and 200 pages (but only 75mm thick) so fits into a rucksack pocket pretty easily. The cover is plastic laminated so it will stand up to a bit of wear, tear, and weather. Most importantly for us Brits it's in English, though the author is French. Sebastien Constant is clearly a knowledgeable chap with over 30 years of experience in this magnificent mountain range. We'd got the guide as we were after doing a particular route which it covered. Aiguille Dibona is a fairy tale like spike of a peak high in the central Ecrins. There are no end of routes up its flanks, but this guide lays out a selection of the low to middle grade mountaineering excursions. It's full of inspiring images of the peaks and routes, with clearly defined topos showing the approach and route lines, as well as abseil station. Each route has a well described section on the approach, route, and descent, with a section on 'strategy' which gives some advice on the style of climbing and the equipment needed. The guide is split into chapters based on geographical valleys and basins. In our case for example we used the Sorrelier Basin chapter which has five routes included. At the start of each chapter is a load of information on how to access these routes from the valley bottoms. In most cases there is some significant height to be gained to access a refuge or bivvy site at the base of the actual routes. These options are described in full making it easy to work out just how long it will take you to do the route from car to car as opposed to from hut to hut. There's also an orientation map which is super useful to help orientate yourself. Essentially it is an incredibly well researched and thought through guide book and one that I can recommend to anybody heading out there.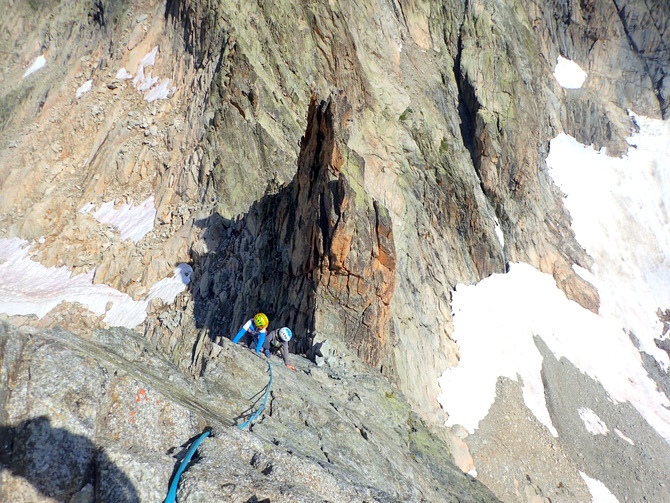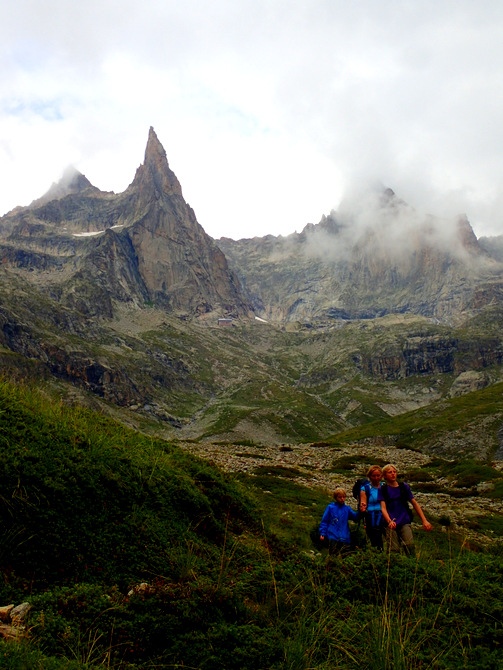 It covers:

80 Routes (from F to D)
20 variants
10 alpine tours (linking multiple routes over multiple days)
27 detailed maps
153 photo maps (topos)
147 action photos
Descriptions that take into account glacial retreat

It costs €29. That's a fraction of the cost of hiring a guide for the day, and equivalent to one night's accommodation and food in many of the huts. A bargain. You can buy it online at Sebastien's website.