Bikepacking Guidebook by Wild Things Publishing
Full title: Mountain Bike Camping Adventures On The Wild Trails Of Britain

By Laurence McJannet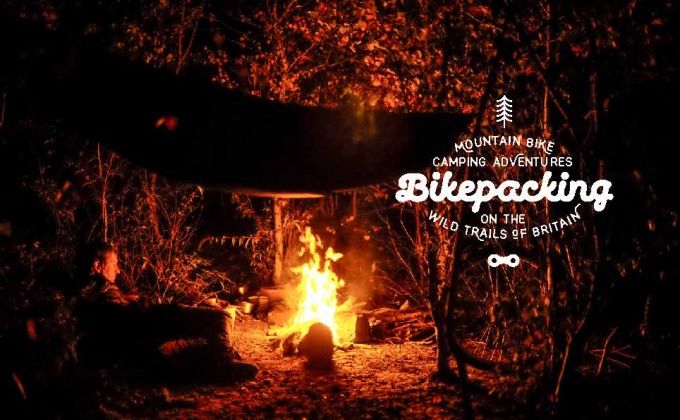 At this year's Sheffield Adventure Film Festival there were enough films submitted on Bike Packing that we were able to show a whole session dedicated to the booming sport. We even squeezed in a talk and Q&A session with Pannier at 5pm on the Sunday which was packed to the rafters, such is its popularity. People have used bikes to get around and camp out ever since the things were invented (check out this diary written one hundred years ago by my Grandad on a trip he made to the Peak District with a friend). There is clearly some alignment happening right now with developments in bike technology (think fat tyres and affordable lightweight frames), innovations in kit with which to carry your kit, and probably most importantly, incredibly lightweight camping kit.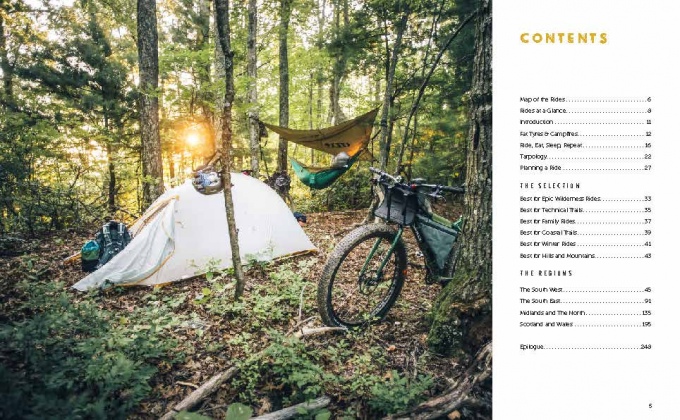 As with all books published by Wild Things Publishing it is full of inspiring photos that simply make you want to go out there and have a go. It's in the same format as their Wild Swimming guides - i.e. is too big and bulky to actually take with you on a trip, but is big enough to warrant leaving out on a coffee table for dip-into-inspiration. Over its 250 pages it details 30 rides, all of them multi-day. They all include details of downloadable maps and GPX files (these are cleverly hidden online and you need the book to unlock the code to download them). The rides obviously vary fro short easy affairs, to epic rides in the wilds of Scotland. In the introductory chapters there is a map of the UK with pins for the featured rides, a table of contents, and a double page spread laying out basic details for each of the rides for comparison. There then follows a host of chapters introducing you to the sport, including a couple of pages on setting tarps! Each ride then has its own dedicated chapter complete with a summary, images, description and maps.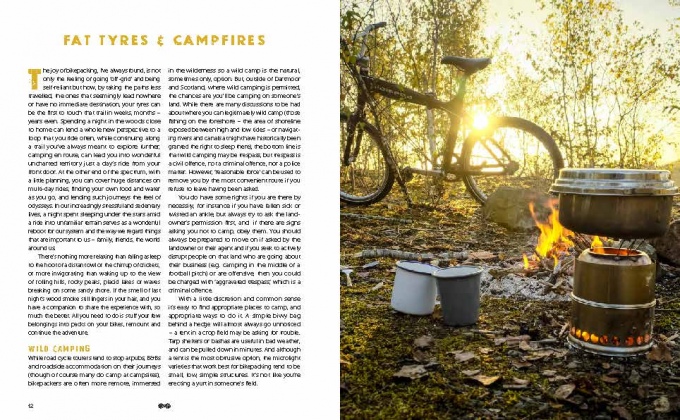 It retails at £16.99 and will be the first of many books on the subject, I predict. You can buy the guide on the Wild Things Publishing website.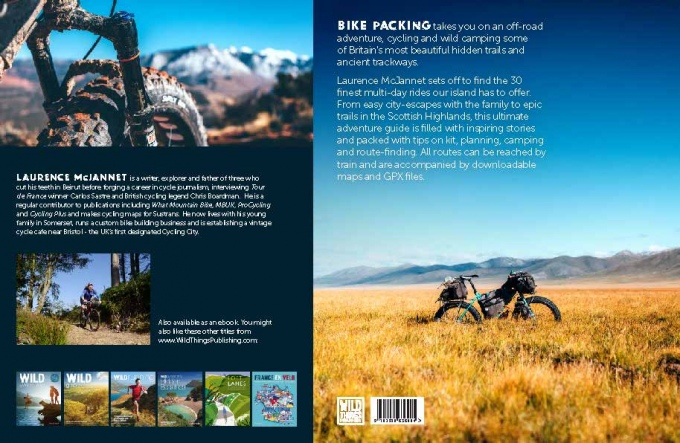 Contents

Introduction 11
Fat Tyres & Campfires 12
Ride, Eat, Sleep, Repeat 16
Tarpology 22
Planning a Ride 27

THE SELECTION
Best for Epic Wilderness Rides 33
Best for Technical Trails 35
Best for Family Rides 37
Best for Coastal Trails 39
Best for Winter Rides 41
Best for Hills and Mountains 43

THE REGIONS
The South West 45
The South East 91
Midlands and The North 135
Scotland and Wales 195
Epilogue 248