Oboz Katabatic Low Waterproof Approach Shoes
Oboz are a US brand little-known in the UK, but looking to change that. I've reviewed a pair of their approach shoes before and was happy with them. They lasted very well.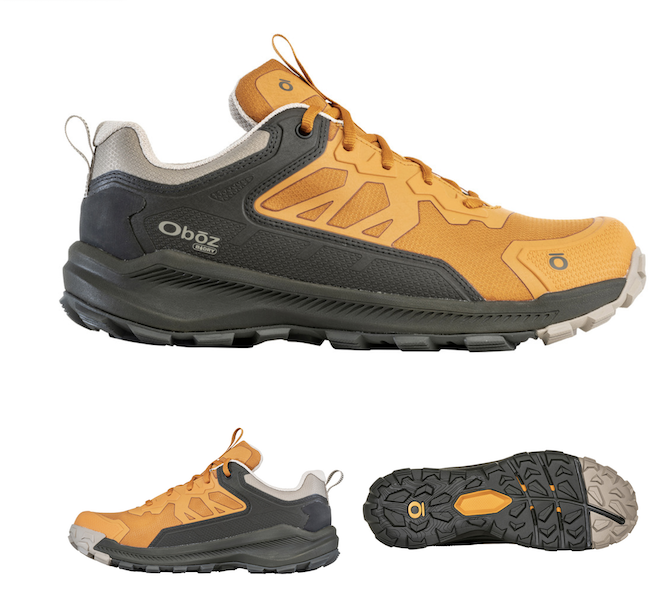 The Katabatic are a range of mid and low height approach shoes with waterproof and regular options. I'm not a fan of mid or high shoes / boots so opted for the low. They are a solid pair of shoes, comfortable, with a fairy aggressive tread which is coping well with the muddy Peak District. I've previously bemoaned the sale of some approach shoes in the UK which are clearly designed for a permanently dry environment, but these do not fall into that category. The waterproof B-Dry membrane is holding up reasonably well during an unseasonably wet summer. They cope well with wet grass and moderate rain. In heavy rain the water wicks inside via my socks, but that's to be expected. I've not felt any clammyness and the shoes are pretty odour free so the liner is clearly doing its job.

Mine are a fairly low-key two-tone orange and grey, definitely chosen from a US colour palette, not a European one! I like them. They look stylish and functional without being overbearing or flashy. There is plenty of armour built in around the toe and heel to protect from rocks, but it's subtle. So far they are looking pretty smart despite being worn plenty both locally and on visits to the mountains.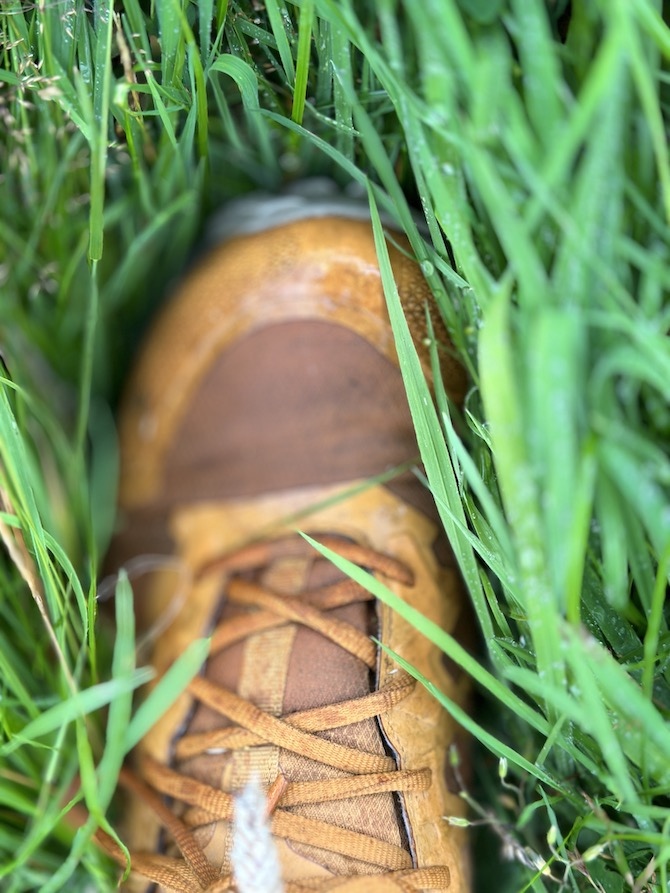 Perhaps the biggest test of a shoe in the UK for me is the grip. In dry conditions they are excellent. The sole bites well in soft ground and the rubber sticks well enough to dry rock. In the wet the sole holds up well on soft, wet ground, but the stickiness of the rubber on wet rock leaves a little to be desired. It's OK, but I do walk on wet rock with a little more caution than I'd like. On the plus side, after 2 months of wear there is barely any sign of deterioration to the lugs; it is ever the case that rubber that sticks well on wet rock is less durable. On the whole I'm happy with the balance. For the price I want a pair of shoes which is going to last me a few years so am happy to trade a little stickiness on wet rock for that.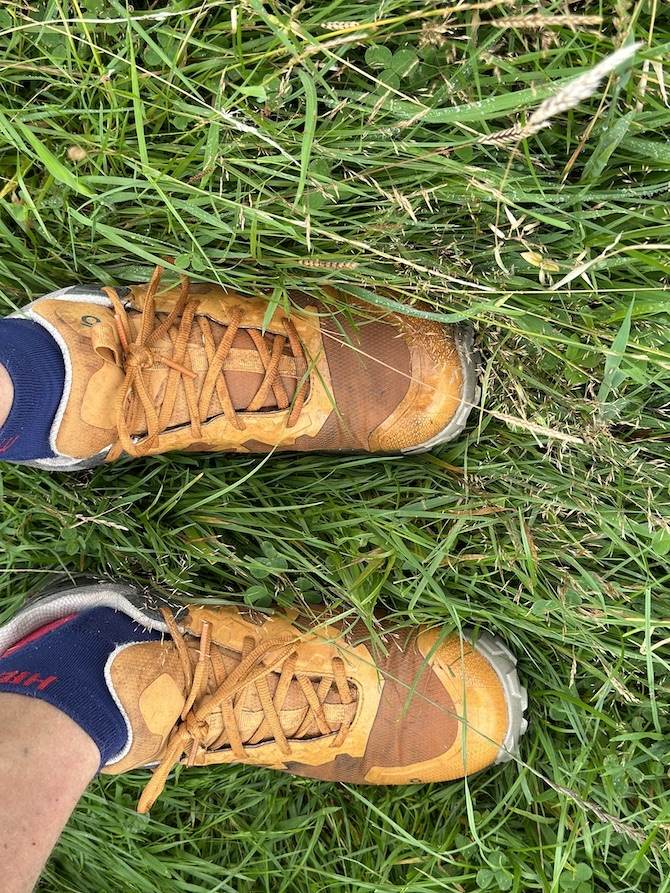 They sport a regular lacing system which works well with laces that don't come undone. I've found them pretty comfortable, having gone for my actual shoe size. Initially I thought they felt too big, but with some snug lacing they soon settled in and now feel perfect. No bashing of toes on long descents.

They retail at £150 which feels about right. The non-waterproof option is £135, the waterproof mid option are £170 and the non-waterproof mid are £155.

https://obozfootwear.com/en-gb/katabatic-collection