Berghaus Fastpacking Extrem Shell
Part of Berghaus's Extrem lightweight range the Fastpacking Shell retails at £170 and weighs 250g. 250g for a fully waterproof jacket suitable for extreme mountain weather is impressive. It ticks most of the standard jacket feature list: vented pockets (though no separate pit zips), an elasticated pocket inside for a phone, Velcro cuffs, elasticated hood and waist adjustment. The zips are all waterproof, and all toggles are teeny to keep the weight down. If you pack it up tightly it takes up less space than a standard toilet roll.


It got probably the ultimate test during Half Term week on a sea kayak trip up Loch Hourn. Typical Scottish weather was the norm, with our fair share of rain and wind. One particular day we spent 3 hours paddling in some heavy, driving squally rain, waves breaking over the bow, and water inevitably falling from the paddles. With wrist cuffs tight, zip pulled up to the chin, and hood elastic nice and snug it was a comfortable journey. I was sat in the front of the boat, my partner behind marvelling out loud as to the way the water was beading off my back :-). Back at camp I took off the jacket and was pleasantly surprised to be completely dry inside.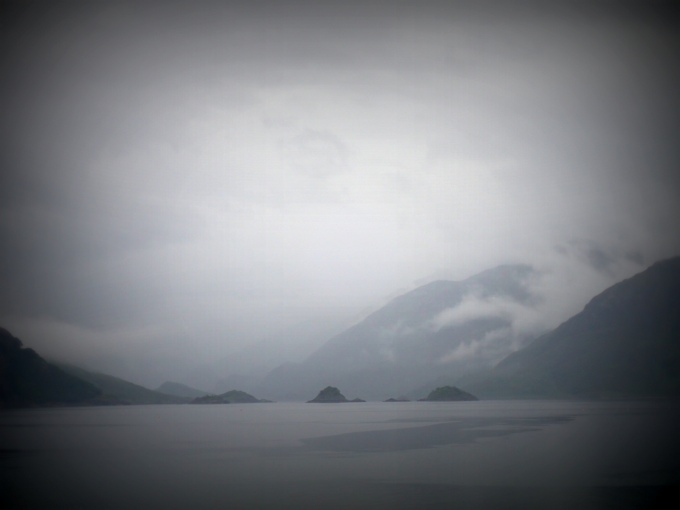 Squalls on Loch Hourn were like water off a duck's back!

Works well, weighs little, and takes up hardly any space. Brilliant.
You can buy the jacket directly from the Berghaus website.