VauDe Men's Larice Jacket
Weighing in at just 270g this isn't the lightest fully waterproof jacket on the market, but it's a decent contender. It has been designed for ski touring, but obviously will work for any fast moving activity where weight and space are at a premium. I tested it out in some pretty grim conditions in Snowdonia recently. The weather down low was dry, but threatening, but Mountain Weather Services indicated rain on the tops accompanied by strong winds. So I headed up. Whilst Snowdon was mobbed on Easter weekend it was 2.5 hours before I crossed paths with anybody running the ridge line from Bryn Banog to Y Garn over Moel Hebog. True to forecast the weather was satisfyingly grim.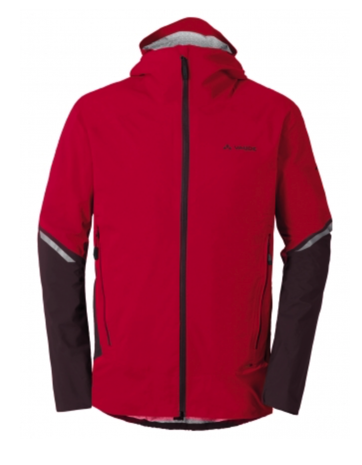 The jacket went on at around 300m, and didn't come off for the rest of the run. It was snug enough to not whip about in the wind, but had enough give around the waist to go over my bum bag adding a layer of protection to its contents. Initially I found the hood filling with wind as I ran directly into it, but the small toggle on the back of the head allowed me to tighten it up so that everything fitted snugly and all I could hear was the hammering of rain on the outer shell! This toggle is the only adjustment possible; weight has been saved by not incorporating adjustable cuffs or waist, but both are elasticated so fit snugly.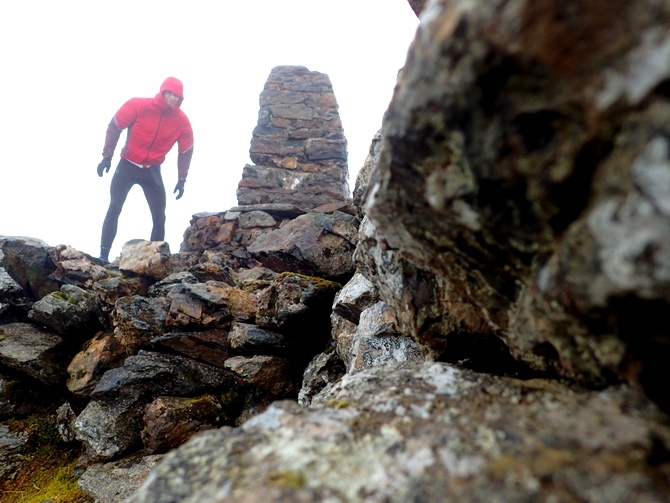 Summit of Moel Hebog in high winds and rain on Easter Sunday.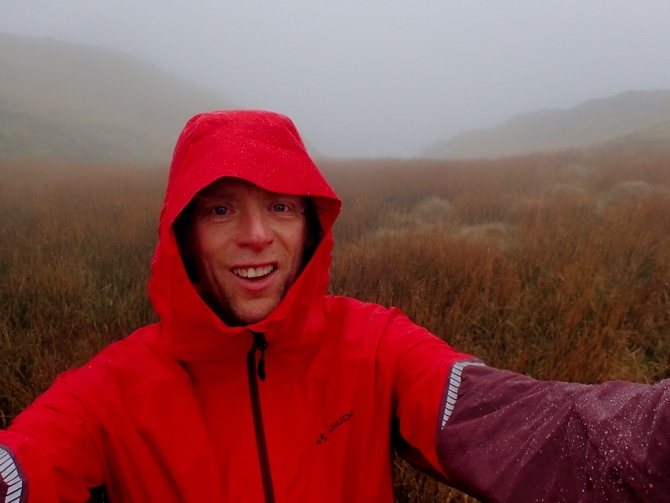 Beading water.

The rain never entered, it simply beaded on the outer later and ran off into the heather. I ran with my phone in a waterproof case inside one of the waist pockets, accessible by unzipping. In gloved hands the zips were easily operable. Should you need them there are two map sized mesh (open topped) pockets inside the jacket. As I finally dropped back down out of the cloud and rain I opted to keep the jacket on, but unzipped it half way on the front, and dropped the two pit-vent zips under my arms to let air circulate.

Retailing at £150 this is a decent spec jacket suitable for pretty grim British weather on the move.
More info on the VauDe website >>