Zamberlan Lady Lite GTX RR Walkng Boots
I've only ever owned one pair of walking boots prior to these (I was late to the game) and they lasted for 15 years and gave me everything I asked of them, so my next pair had a lot to live up to. My demands were high, I was looking for a boot that was comfortable, durable, with excellent grip, breathable and water resistant. I am also a bit of a traditionalist when it comes to my walking boots so 'looking the part' in my eyes was also important.
Before I get on to how the boot felt and performed, I thought I'd cover off some construction points to please the gear nerds.
They are constructed of a durable leather upper with a good lacing system that provides excellent support and a snug fit for the foot. They have a soft padded ankle which provides support at the same time to ensure the boot remains comfortable.
The tongue is sealed to protect against water leaks when dipping your foot into bogs, however I did find the tongue a little stiff at the beginning, although this has soften over time.
The Vibram soles are of the grippy standard you'd expect from the material. In terms of sole stiffness, whilst there is some flex when needed, I found the boot relatively rigid when climbing on rock which I find reassuring.
Now for how the boot felt and performed.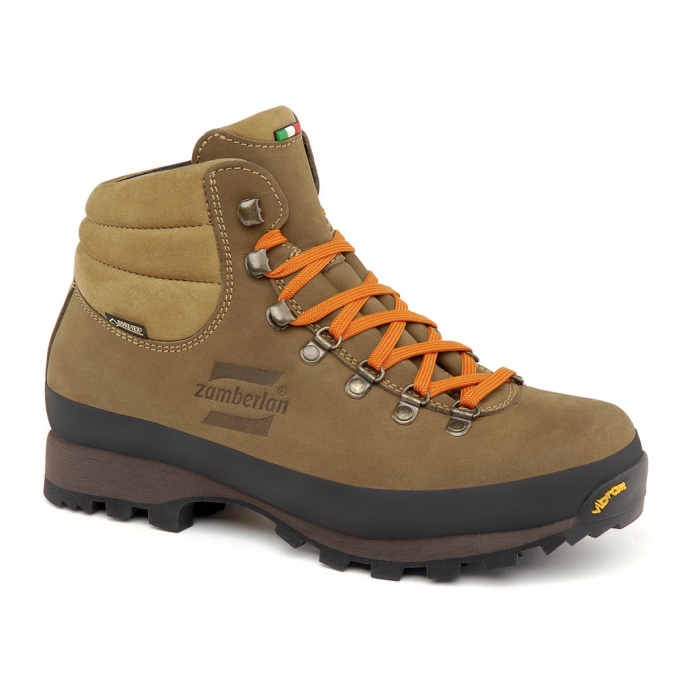 My initial feeling with the boot when I put them on was that of comfort. They have enough cushioning around the ankle to provide adequate protection from accidental ankle bashing against rocks, but not too much to create uncomfortable rubbing. However, as mentioned above, the tongue needed some massaging to remove some discomfort initially.
I did not need to break these boots in, I was off from the start. Within the first month of having them I managed a 6 hour hike in the Lake District without getting any blisters. The weather conditions were typical Lakes conditions, wet under foot with plenty of opportunity to test the boots waterproofing and the soles capability against a variety of terrain to ensure they remained reliable on different surfaces.
In terms of weight they feel light for a walking book so you don't feel like you are carrying bricks in you shoes; this lightweight sensation remained for the whole 6 hours. I enjoy my fell running so want a boot that doesn't feel like it's slowing me down through weight and movability.
I've now taken them out in weather ranging from hot sun to torrential rain and tested their breathability and waterproofing and I'm pleased to report my feet remained dry from the elements and also perspiration.
I would definitely recommend the Zamberlan Lady Lite GTX PR. They look and feel like a proper walking boot and I believe I have another 14 years left in them. An excellent buy for anyone that shares my passion for fell walking.
RRP £180. Weight 1150g
Zamberlan Website | Facebook | Twitter | Youtube
Reviewed by Ayshea Richardson